New Dodge 2017 Dodge Journey Winston Salem NC for Sale in Lexington, NC
2017 Dodge Journey Winston Salem NC
View Inventory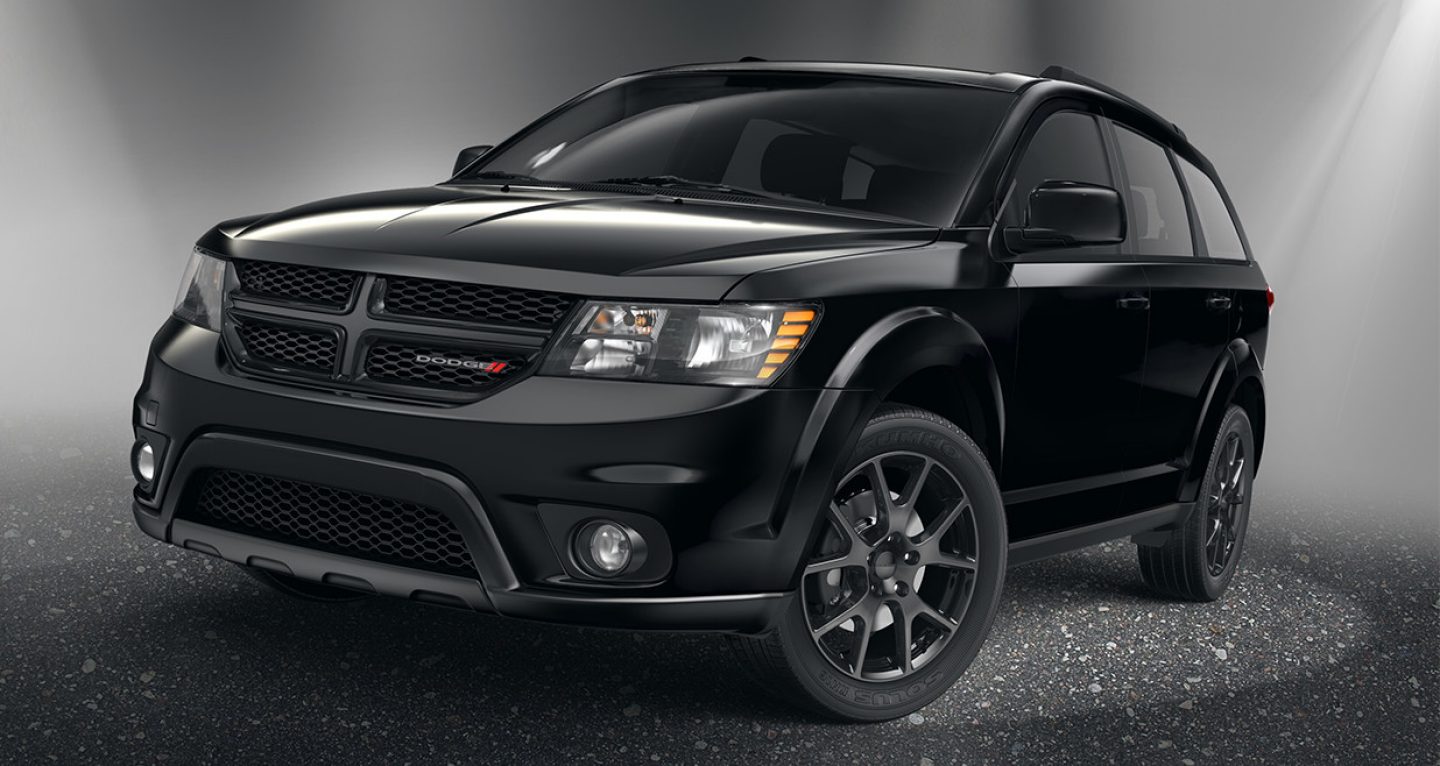 Overview
The 2017 Dodge Journey is the difference between a trip and an unforgettable adventure. This vehicle has everything that you and your family members need to stay comfortable, entertained and happy on the road. Dodge created the Journey with space and comfort in mind so that travelers would always feel safe and secure. From the revolutionary safety features to the amazing technology, the 2017 Dodge Journey for Winston Salem NC residents has everything that you could possibly want in a sport utility vehicle. You'll want to visit a Dodge Journey dealer serving Winston Salem Salisbury High Point NC and make a purchase once you hear all of the features. Dodge Journey specials to Winston Salem residents are available at M & L Dodge.
Interior
The interior of this vehicle is the hookup station. You can get connected to your favorite laptop, tablet or other USB-driven devices because the cabin area has a USB station in it. You can also get hooked up with more 67 cubic feet of space. That massive amount of space allows you to stretch out your legs and arms as much as you like. Furthermore, the vehicle converts into a rest-stop champion because you can lie down on it and get some genuine sleep. The gorgeous leather seats that it had give it an elegant look that you'll grow to love more and more every day. Other interior accommodations that you will enjoy and find useful in the Journey are accommodations such as the in-floor cargo area, seat storage spaces, in-floor cooler and fold-flat seats. Those things are just the tip of the iceberg when it comes to features.
Exterior
The exterior of the Journey at M& L Dodge is sleek and fashionable. It has a youthful look that will accommodate the college students while still attracting the sophisticated older crowd. Some of the exterior features that you can look forward to are features such as LED taillamps, roof rack, exterior mirrors, crosshair grille, distinctive front faschia, sculpted fender flares and gorgeous brushed aluminum rims. The options that you have for body colors are options such as Redline, Vice White, Blood Orange, Pitch Black and more. Choose one of these awesome colors for your 2017 Dodge Journey for Winston Salem NC vehicle.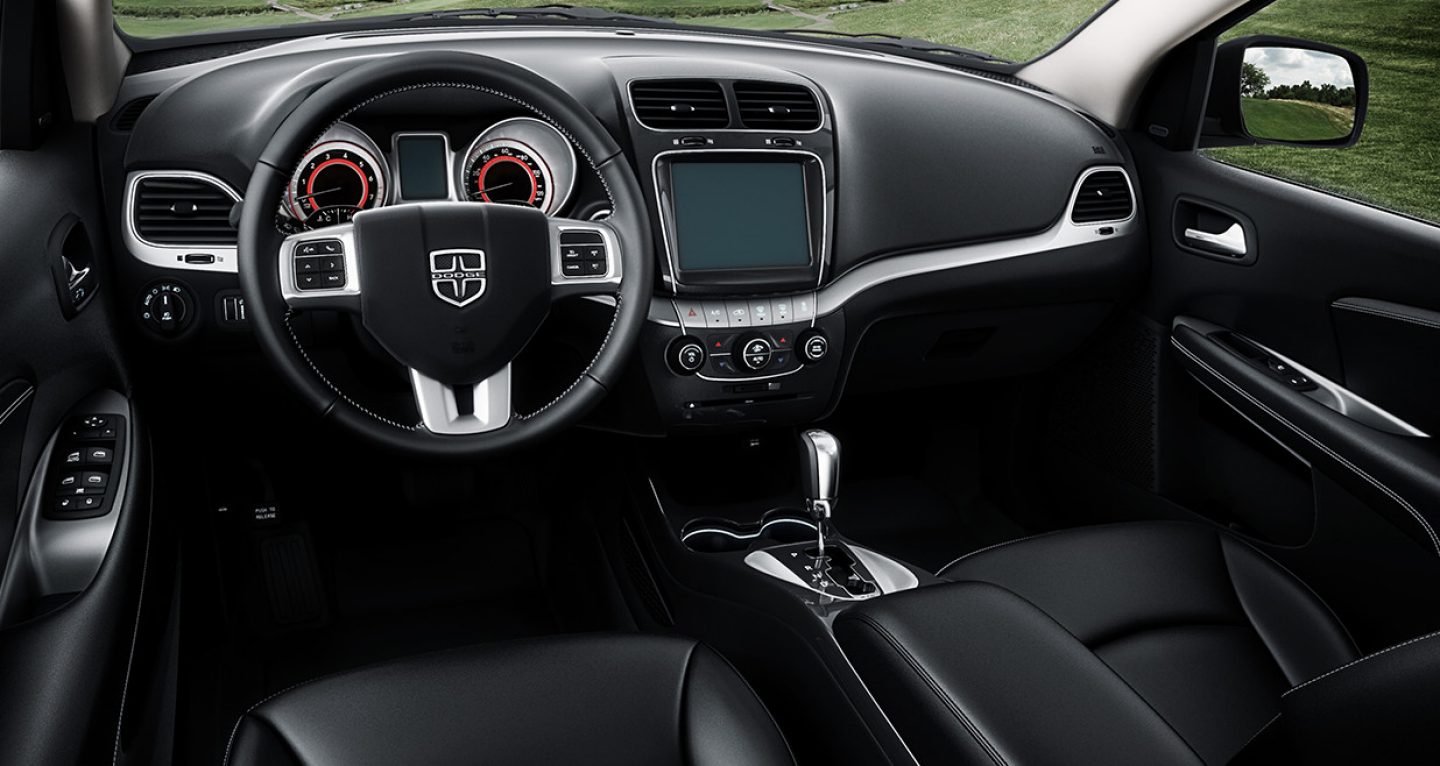 Mechanical Features
The Journey at M & L Dodge has an absolute smorgasbord of tech and helpful features that you will love when you get behind the wheel. One of the items that you will get a kick out of is the big-screen, 3D navigation. You also have a digital cluster display that provides you with all the most important information that you will need while you are driving the vehicle such as temperature, oil pressure, coolant level and more. You can tend to those things quickly if you find that they are lower than they need to be. Furthermore, you can enjoy mechanical goodies like the music sports, weather, video, Bluetooth, Wi-Fi, SiriusXM, USB and power outlets. The keyless entry fob is just another additional to the array of neat features that you have to play with. You and your passengers will be quite busy in this vehicle.
Powertrain
The Powertrain is a highly important aspect of a vehicle. You'll need to know if you have fuel efficiency and the speed that you need to get you where you need to go swiftly. The answer is yes on both counts when it comes to the journey. your adventures will be powered by a strong and swift 2.4-Liter or 3.6-Liter option. The 3.6-Liter motor will deliver you 283 horsepower. The 2.4-Liter motor will deliver you 173 horsepower.
Safety Features
The safety features allow you to feel grounded when you are inside of the Journey taking your trip. You have several amazing safety devices in this SUV. You have features such as crumple zones, enhanced airbags, Brake Assist, Electronic Stability Control, Electronic Roll Mitigation, Front Seat Head Restraint and much more. The idea is to give you a huge brace in case something happens. The unit also has some preventive devices like the Rear Park Assist. Rear Park Assist ensures that you don't collide with another vehicle when you go to back up your car. It's a crucial piece of technology that will keep your car dent and insurance claim free for a long time if you utilize it. A Dodge Journey dealer serving Winston Salem Salisbury High Point NC has the model you're looking for. A place like M & L Dodge offers many Dodge Journey specials to Winston Salem residents.
Visit a Dodge Journey Dealer Serving Winston Salem Salisbury High Point NC
Are you ready to visit M & L Dodge to see if the Journey is the right vehicle to take you around on the best journey of your life? All you need to do is schedule a test-drive at M& L Dodge and you could be well on your way to purchasing the perfect vehicle for yourself. Your personal sales representative will take you on a long ride in the Journey so that you can observe and test all the features that the unit has as well as get a feel for the comfort level that you have behind the wheel. Once you are sure that you want it, you can simply tell the salesperson that you have made your decision. He or she will let the finance department know, and they will match you with Dodge Journey specials to Winston Salem residents. You can go from there to set up a reasonable payment plan for yourself. The Journey is waiting to take you to fulfill your wildest dreams. Are you ready? See about a 2017 Dodge Journey for Winston Salem NC residents today.