New Jeep 2017 Jeep Compass Winston Salem NC for Sale in Lexington, NC
2017 Jeep Compass Winston Salem NC
View Inventory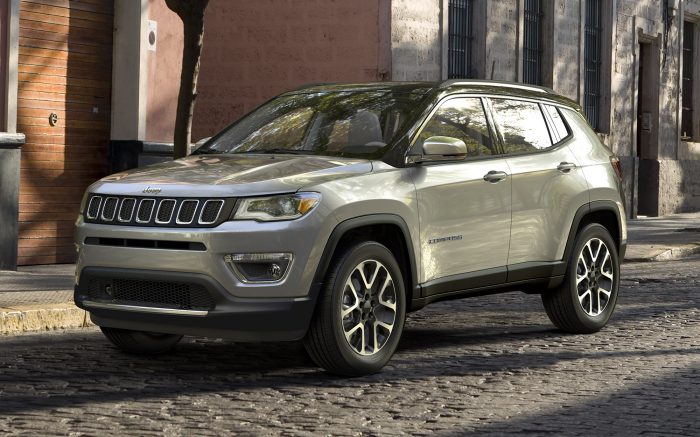 Overview
Redesigned for 2017 with tons of new features and plenty of classic looks, the 2017 Jeep Compass is an affordable crossover SUV drivers will love. It has a strong engine, plenty of great tech features inside, and its all-new look is both modern and classic. Drivers in the Winston Salem NC area will love the 2017 Compass, and those looking for a high-quality model should check out the Jeep Compass specialists at M&L Jeep. What makes this such a great crossover SUV for 2017? It has a large number of great safety and mechanical features, a sturdy, dependable powertrain, and a beautiful exterior. Finally, it has a feature-rich, smartly-designed interior.
Interior
Drivers will love the interior of the Jeep Compass for sale near Winston Salem NC. Its dash has a modern feel, with all of the control easy to access and clearly laid out. Each of the four doors provide plenty of clearance for easy entry and exit, the seats are roomy and comfortable, and there is plenty of head and foot room in all rows. The upholstery is sharp and well-stitched on all trim levels, especially the high-end Trailhawk model. The rear seats fold down almost completely flat for maximizing storage space. Numerous high-tech features come in the 2017 Compass, from the standard-equipped Uconnect touchscreen infotainment system all the way up to dual zone Apple CarPlay and Android Auto smartphone connectivity in the higher-end Limited trim model. For questions on what model might fit each potential Winston Salem driver best, they should consult a specialist at a Jeep Compass dealer serving Salisbury High Point Lexington.
Exterior
The exterior of the 2017 Jeep Compass is gorgeous. It has strong lines running from nose to tail, with a high ride height and a wide stance. The wide, short grille blends seamlessly with the angled headlights up front, and the shape of the rear hatch is in perfect balance with the taillights and bumper. The 2017 Jeep Compass near Winston Salem NC carries enough of the classic Jeep look to be recognizable, while also being undeniably modern. There are several different trim levels of the Compass, and prospective buyers in the area should consult with Jeep Compass specialists serving Winston Salem NC to make sure they choose the vehicle that fits them best. The Trailhawk model, for instance, features not only larger wheels, but also a raised suspension and sharp-looking unique front styling. At M & L Jeep, a Jeep Compass dealer serving Salisbury High Point Lexington, their sales associates will help drivers make a choice they will love.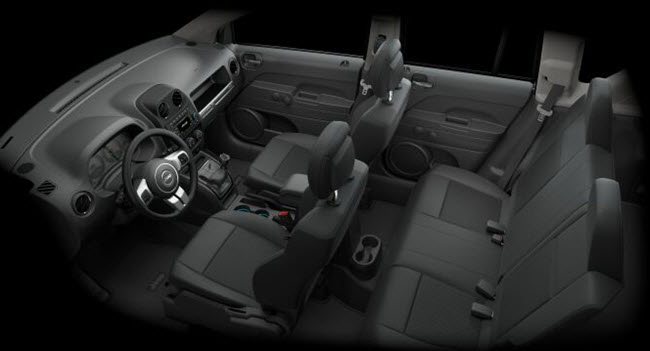 Mechanical
The Compass has four available trim levels. Drivers looking for a 2017 Jeep Compass near Winston Salem NC can choose between the Sport, Latitude, Limited, or Trailhawk Model. The standard Sport trim has a number of great features that in years past may have only been available as expensive options, such as a Uconnect touchscreen infotainment system with a 5-inch screen as well as a six-speaker audio system. The next trim level, the Latitude, upgrades some of the Sport's features and adds some new ones as well. It has upgraded upholstery, and a leather-wrapped steering wheel as well as much more. The higher-level Limited adds even more, like 18-inch wheels and an 8.5-inch touchscreen in the center console. The high-end Trailhawk is the high-performance model of the Compass, with a handful of great performance features especially geared toward off-road driving. With so many choices available when considering a 2017 Jeep Compass near Winston Salem NC, it is important to talk with an expert like the ones at M & L Jeep.
Powertrain
The 2017 Compass comes equipped with a 2.4-liter four-cylinder engine that delivers a solid 180 horsepower and 175 pound-feet of torque. Depending on the trim model selected, this engine can be fitted with either front-wheel or all-wheel drive systems with automatic transmission. The compass drives great, with good acceleration from a standstill and plenty of power to merge or pass while in traffic. Jeep Compass specialists serving Winston Salem NC are invaluable in helping drivers decide whether front-wheel drive or all-wheel drive is best for them.
Safety
The Jeep Compass comes equipped with a full array of standard safety equipment as well as a number of high-tech safety features, especially on the higher trim models. It has anti-lock brakes and front- and side- airbags, and it also has a rearview camera as a standard feature. Great optional features include blind-spot monitors and rear cross traffic alerts to help drivers avoid hard-to-see dangers. An Advanced Technology Group option package makes the Compass even safer with a lane-departure warning, HID headlights, and more. The 2017 Compass is a vehicle that drivers can feel secure in, knowing that they are protected while on the road. An associate at a quality Jeep dealer serving Winston Salem NC can tell drivers more about the Compass's great safety features.
The 2017 Jeep Compass is a great all-around crossover SUV. It has enough power to be exciting, an all-new look that catches the eye, and its interior has everything that drivers could want. It drives great both on the road and off, and it does so without sacrificing comfort. Jeep has long been known as an automaker that delivers high-quality vehicles, and with this year's Compass, they have done it again. To check out a Compass for yourself in Winston Salem NC, stop by M & L Jeep, a quality Jeep Compass dealer serving Salisbury High Point Lexington.