New Chrysler 2018 Chrysler Pacifica Hybrid near Winston Salem NC for Sale in Lexington, NC
2018 Chrysler Pacifica Hybrid near Winston Salem NC
View Inventory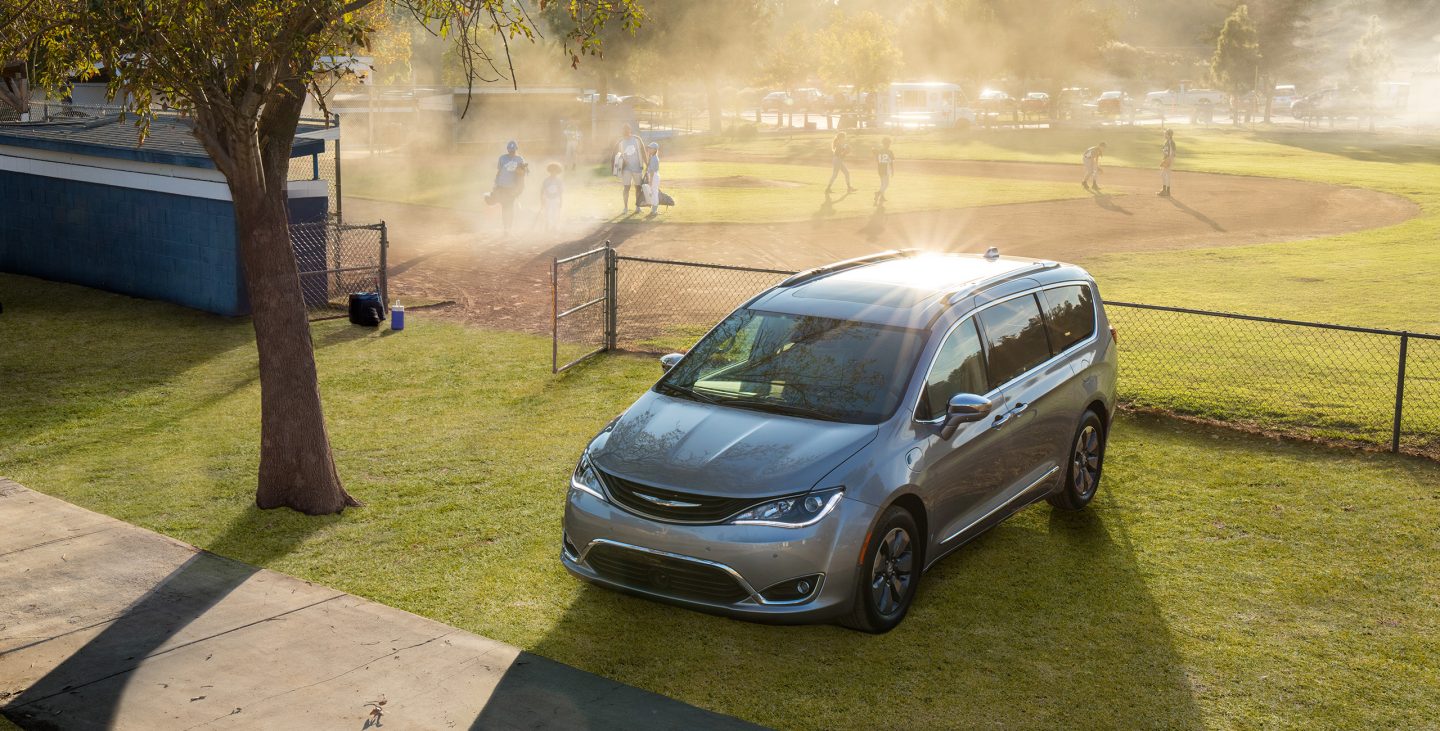 2018 Chrysler Pacifica Hybrid – OVERVIEW
Families finally have a hybrid choice that's big enough for a large crowd. The 2018 Chrysler Pacifica Hybrid near Winston Salem NC combines proven technologies with the latest innovations. It has exclusive features and exciting safety tech. You can get behind the wheel at M & L Chrysler after you read over this review of the Pacifica Hybrid's amenities.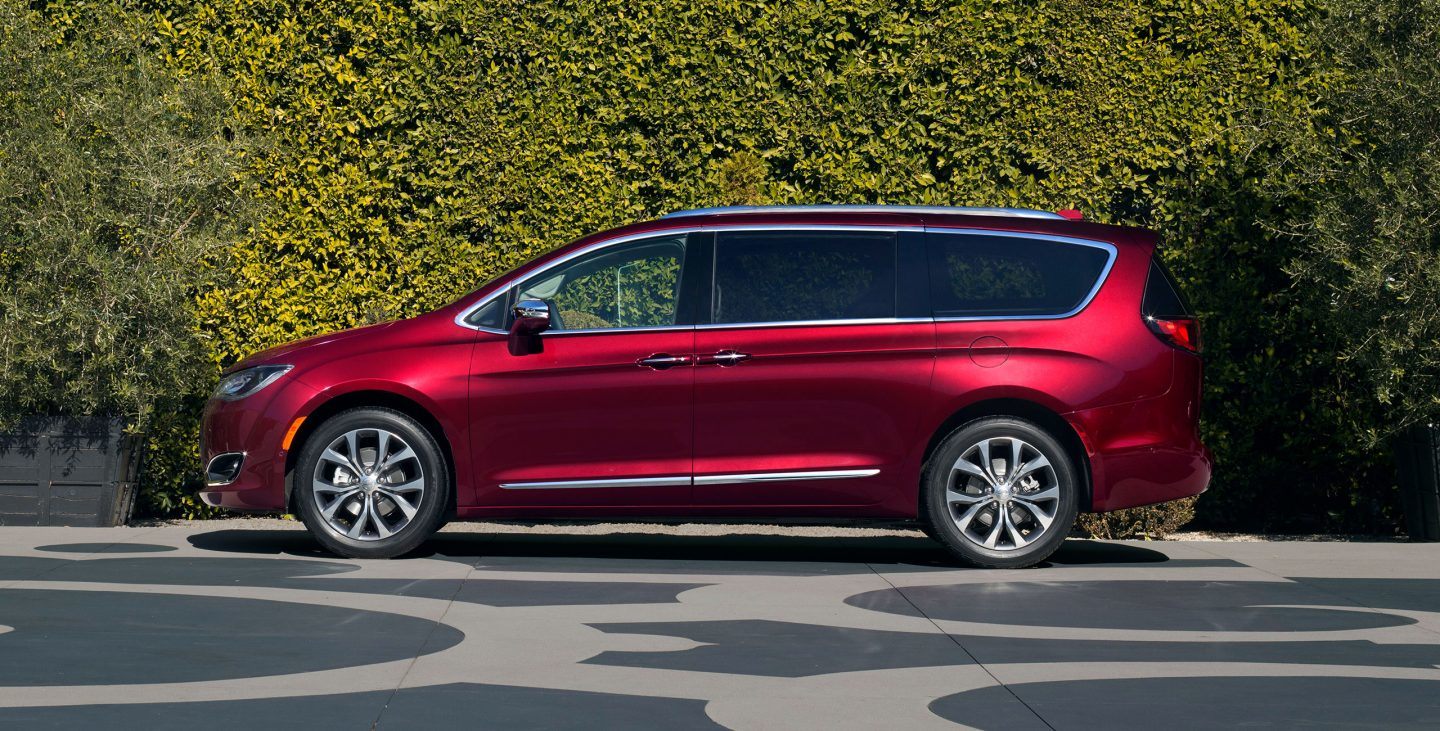 2018 Chrysler Pacifica Hybrid – EXTERIOR
Streamlined, the Pacifica Hybrid was made to slip through the wind. Each nip and tuck has a double purpose. Engineers wanted it to look good and to be aerodynamic. The resulting style has authentic curb appeal. The vehicle's low center of gravity helps it handle the road. You'll notice the step-ins are lower, making it ready for children to enter. Two new colors include Ocean Blue Metallic and Copper Pearl Coat. When you look at the handsome sheet metal, you can see one of the reasons that this van ranked highest in initial quality according to the extensive survey by JD Power.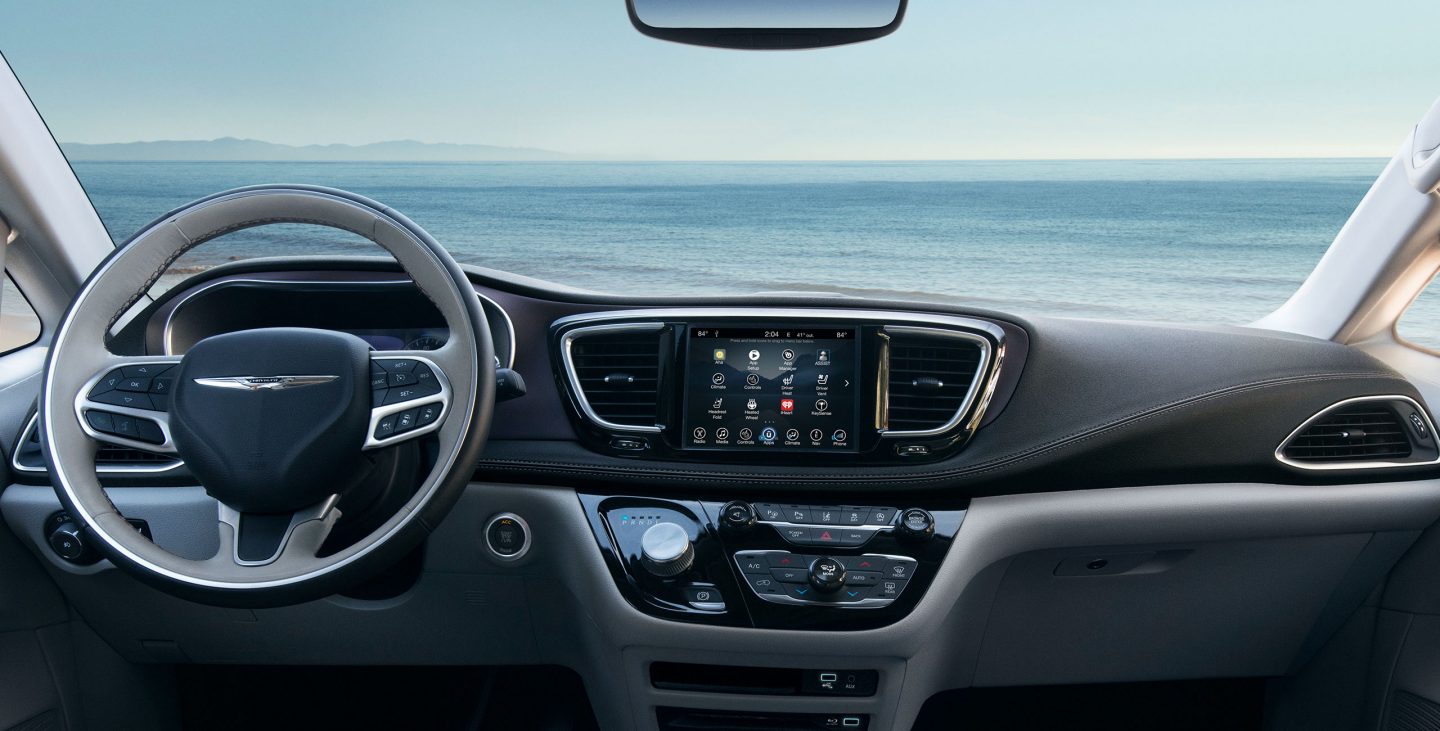 2018 Chrysler Pacifica Hybrid – INTERIOR
There are now three trims in the 2018 Chrysler Pacifica Hybrid model lineup serving Winston Salem Greensboro Lexington North Carolina. Touring L, Limited and an all-new Touring Plus give you three ways to enjoy Pacifica living. M & L Chrysler, your Winston Salem area Pacifica dealer, has a selection for your review. The new Touring L has leather-clad seats and power-operated side doors. A three-zone climate system lets both front seat passengers and one rear seat passenger set the temperature for the cabin. As you climb the trim ladder, the Pacifica gets some one-of-a-kind features. It is the only minivan to offer a hands-free capability for its sliding side doors. A triple-pane sunroof, unique to this minivan, opens up the cabin. The dual 10-inch rear touchscreens are part of an advanced rear-seat entertainment system that can utilize streaming content. The UConnect system has more features thanks to Apple CarPlay and Android Auto. The standard screen is 5-inches, but the upgrade is an 8.4-inch touch display.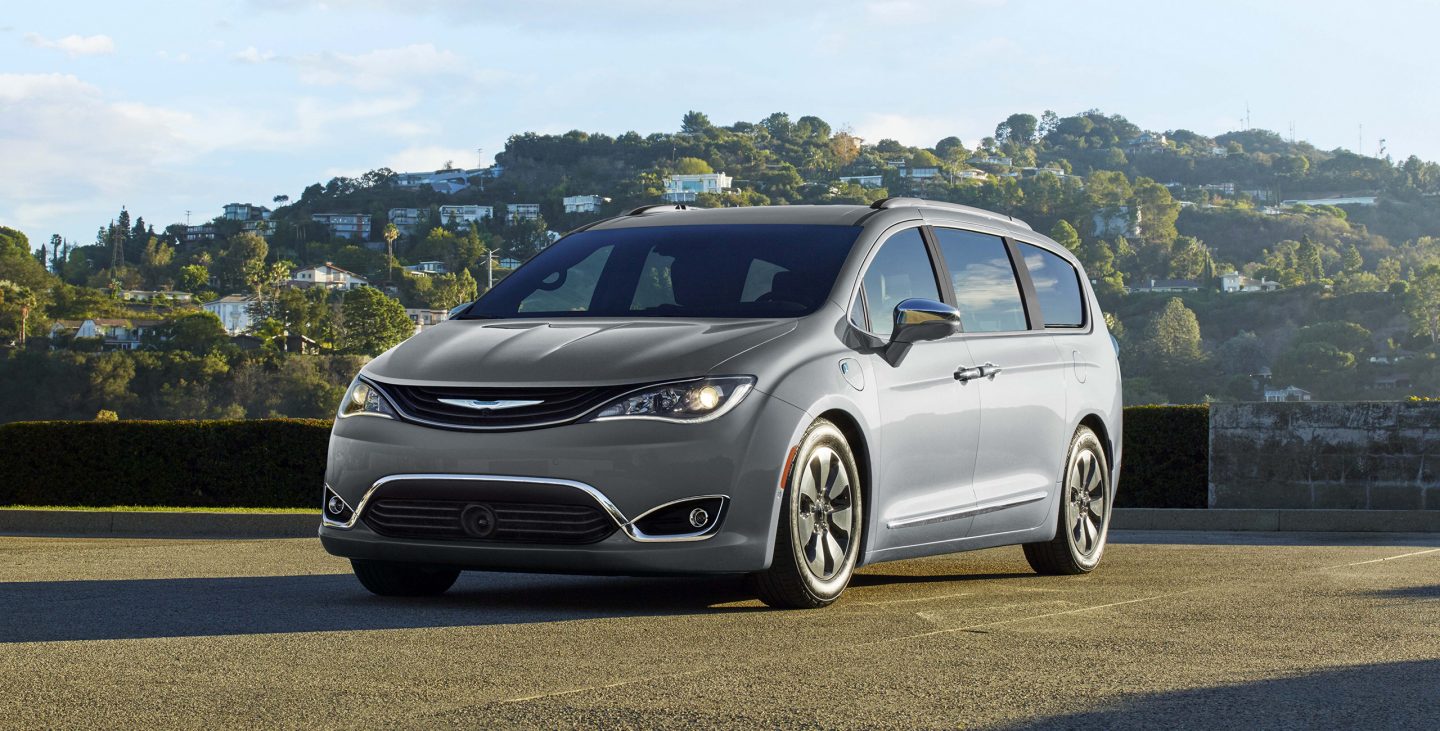 2018 Chrysler Pacifica Hybrid – MECHANICAL
As the only electrified minivan serving Winston Salem Greensboro Lexington North Carolina drivers, the Pacifica Hybrid definitely rules its class of one. Drivers can travel 33 miles using electric power. This allows it to claim 84 miles per gallon equivalent. A lithium-ion battery pack can be charged in as little as two hours with the help of a 240-volt Level II charger. It can then handle most of the local errands you run in a day. You won't worry if the charge gets low because the gas engine can take over. During travel, brake regeneration helps to maintain the battery's charge, eking out more fuel-free mileage for your use. Chrysler stands behind this battery with a 10-year or 100,000-mile warranty.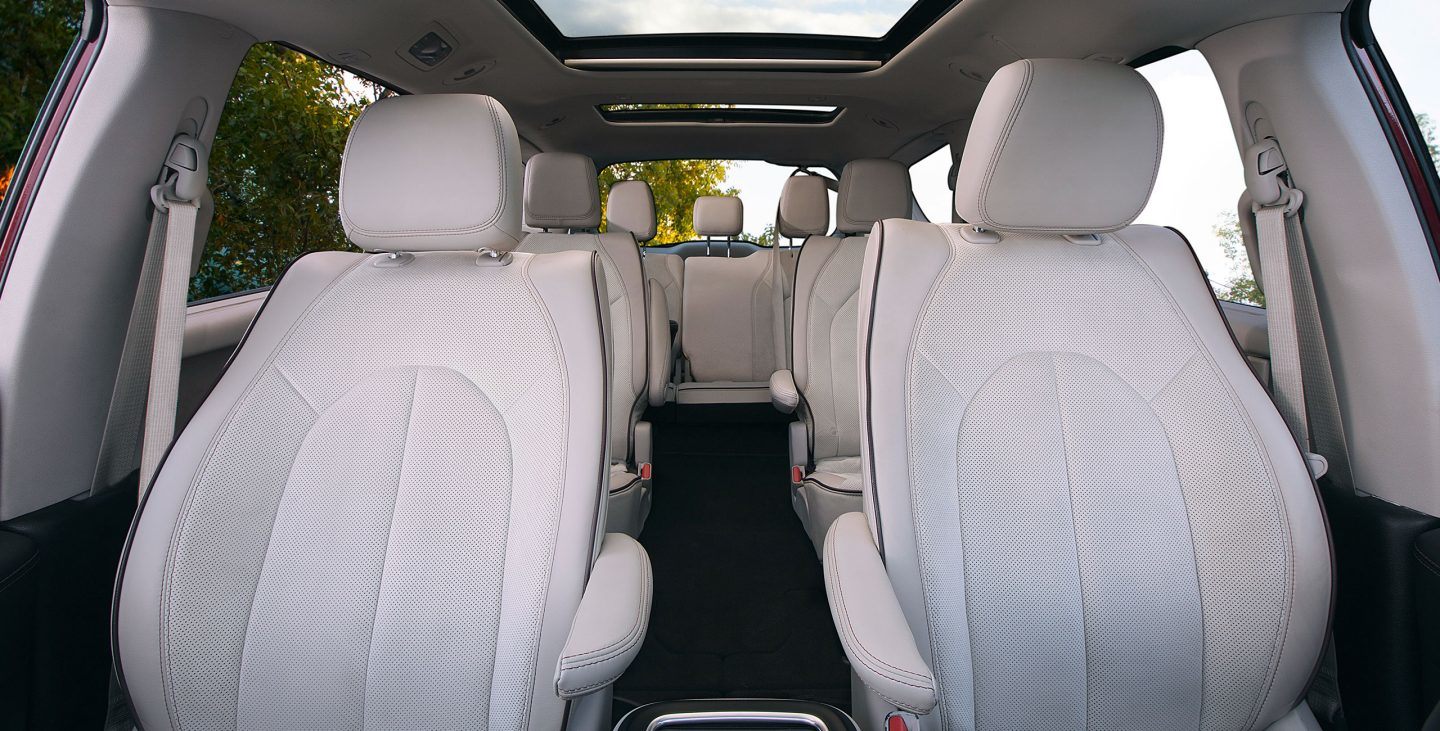 2018 Chrysler Pacifica Hybrid – POWERTRAIN
According to its latest review, Car and Driver really likes the way the 2018 Chrysler Pacifica Hybrid drives. In fact, telling you to forget the SUV, the reviewers say long live the minivan, especially this one. It generates 287 horsepower from its gasoline engine which is paired with dual electric motors. It earns 32 mpg combined. That's more than any minivan or three-row SUV in the Winston Salem area.. The 2018 Chrysler Pacifica Hybrid near Winston Salem NC is clearly ready to save you money on operating costs, but it doesn't ask you to sacrifice the fun of driving.
2018 Chrysler Pacifica Hybrid – SAFETY
In another minivan first, the 2018 Chrysler Pacifica Hybrid has a standard blind spot monitor. This device helps keep families out of harm's way by alerting the driver when side traffic is close by. The rear cross-traffic monitor does the same when the van is in reverse. A third standard is the ParkSense Rear Assist. It has an autobrake to help the driver avoid striking a pedestrian or vehicle. Serving Winston Salem Greensboro Lexington North Carolina, it earned five stars when crash-tested by the federal safety specialists. Shoppers can get many crash avoidance features. These include an autobrake that responds to a forward collision warning. You can also get a lane departure warning. A 360-degree camera helps you see every immediate obstacle.
You are invited to test drive the 2018 Chrysler Pacifica Hybrid near Winston Salem NC. At M & L Chrysler dealer, our goal is to provide the best choices at good prices.
*Article for general informational purposes, for complete details please contact the dealership.