New Dodge 2018 Dodge Charger vs 2018 Chevrolet Camaro l Lexington NC for Sale in Lexington, NC
2018 Dodge Charger vs 2018 Chevrolet Camaro | Lexington NC


View Inventory
2018 Dodge Charger vs 2018 Chevrolet Camaro
If you're in the market for a new muscle car, the 2018 Dodge Charger is destined to get your attention. Not only does this powerful sedan deliver an exhilarating performance on the road, but it also offers an incredibly amount of passenger comfort. A four-door design and excellent crash scores make it an ideal muscle car for the families. Powerful styling gives you another reason to love the new Charger. Although this car has been crushing the competition for years, the 2018 Chevrolet Camaro may also be on your list of vehicles to check out. Let's see which one of these muscle cars comes out on top in this Charger vs Camaro comparison.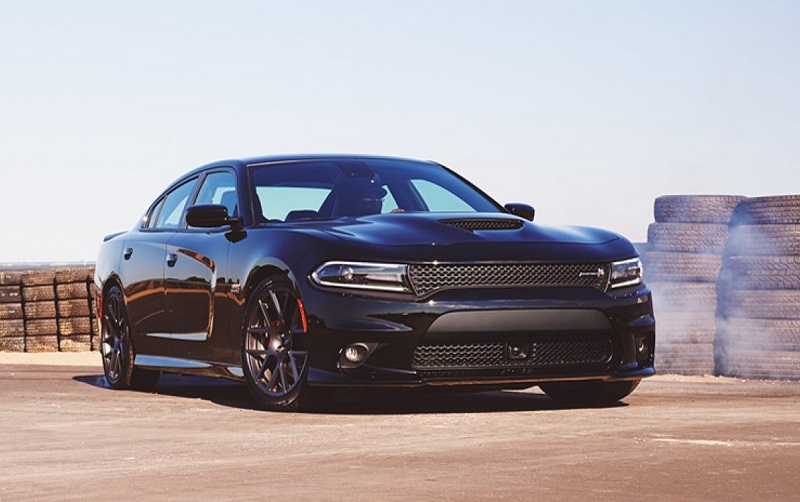 2018 Dodge Charger's Interior
If you hold the responsibility of hauling around your family, this new Dodge muscle car is clearly a better option. Its spacious cabin provides enough space for up to five people to travel in comfort. Even your family members sitting in the rear will have lots of legroom. It's the ultimate performance car for taking long road trips. Luxurious upgrades, such ventilated front seats, are found on the higher trim levels. While small children can fit in the back of the Camaro, most people will find it to be a very tight fit. Furthermore, the Camaro's two-door design makes it more difficult for passengers to climb inside.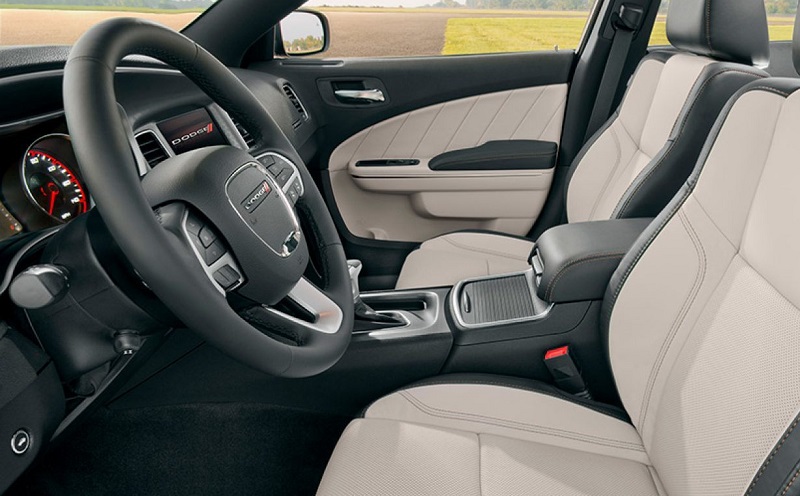 When it comes to interior features, this muscular sedan takes another leap ahead of the Chevy Camaro. Boasting an 8.4-inch touch screen, Dodge's available Uconnect infotainment system makes Chevy's 7.0-inch interface look small. Available as an option, the 19-speaker Harman Kardon sound system gives the car an extra degree of driving excitement. You can look forward to experiencing the system's deep bass and crystal-clear highs. A flat-bottom steering wheel comes standard on the high-performance versions of the sedan. To find out more details on this sedan's available features, be sure to contact your local dealer serving Greensboro Lexington Winston Salem.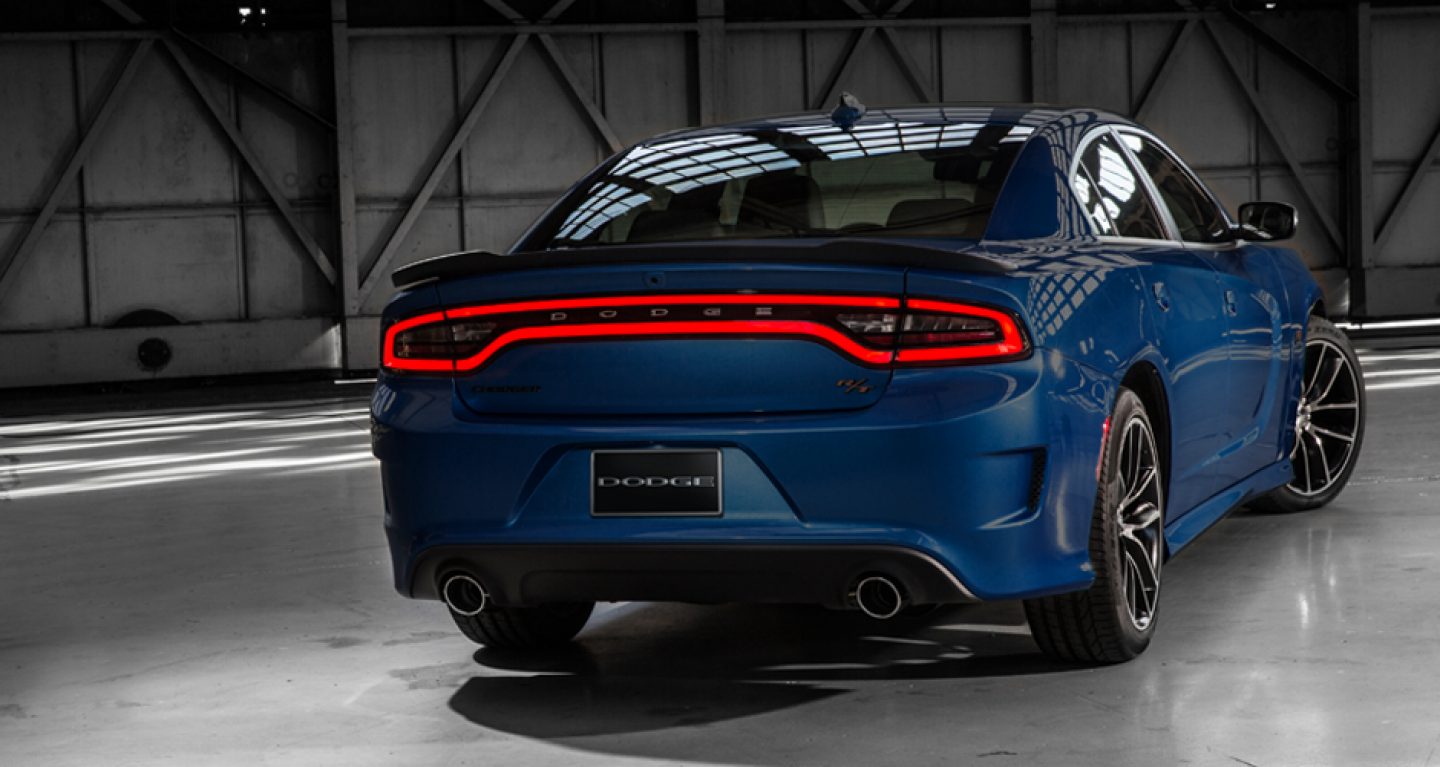 2018 Dodge Charger's Performance
When you visit the M & L Lexington dealership, you'll have several exciting engines to choose from. Every model comes paired with a responsive, eight-speed automatic transmission. With a total output of nearly 300 horsepower, even the base Pentastar V6 engine packs enough performance for most people. Drivers are able to have fun without spending extra at the pump. You can experience more thrills by upgrading to one of the available Hemi V8 engines. While the 5.7L version develops 370 horsepower and 395 pound-feet of torque, the larger 6.4L engine produces a monstrous 485 horsepower and 475 pound-feet of torque. Although the Camaro also offers a versatile engine lineup, it simply can't match the raw power of the Hellcat model. Its supercharged engine unleashes a staggering 707 horsepower and 650 pound-feet of torque. Very few sedans in the world pack as much muscle under the hood. While the Hellcat model is fast and powerful, you can't overlook its tight handling. An upgraded steering and suspension tuning enable you to take curves with an extra degree of confidence. To experience just how well the this thrilling sedan performs on the road, contact your local dealer serving Greensboro Lexington Winston Salem.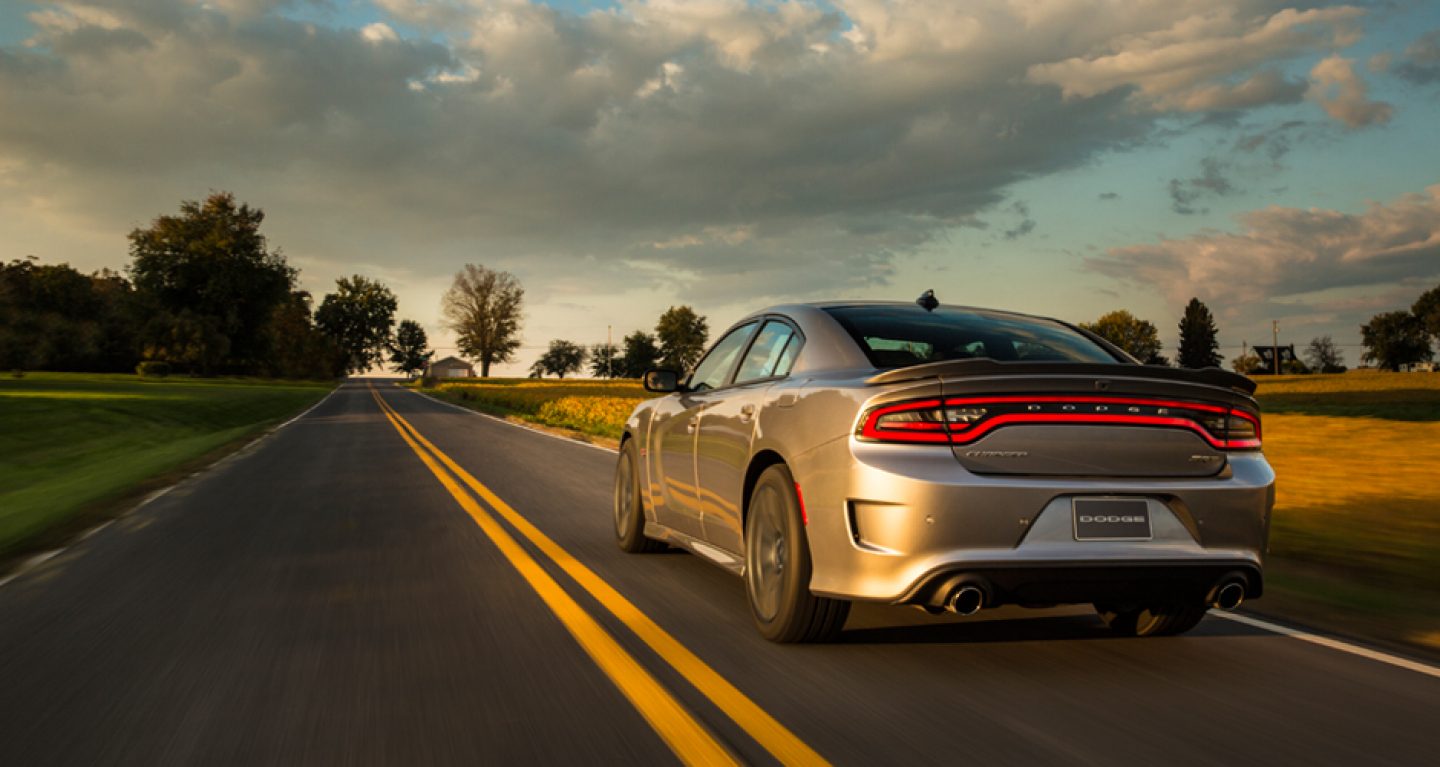 2018 Dodge Charger's All-Weather Performance
Both of these iconic muscle cars come standard with a traditional RWD system. This is a big attraction for the drivers who love to smoke their tires before heading down the drag strip. When wintry weather comes to town, the Chevy Camaro is at a key disadvantage. In contrast to the Camaro, the Dodge muscle car can be equipped with an intelligent AWD system. As soon as the system detects slippery conditions, it instantly seeks to improve traction. To conserve fuel, the AWD system automatically disconnects the front axle during dry weather. This means you're able to experience the best of both worlds.
2018 Dodge Charger's Exterior Styling
No other muscle car on the market looks like the 2018 Dodge Charger. Everyone on the road will notice its powerful stance. There are also some unique styling cues that set apart this legendary car. A cross-hair grille and striking headlamps give the sedan's front fascia an aggressive appearance. Meanwhile, side door scallops accentuate the sedan's muscular body. On the rear, racetrack taillights further enhance the Charger's curb appeal. Dual exhaust outlets come standard throughout the lineup. You'll also have some exclusive trim packages to choose from. Flaunting a sleek body kit and unique graphics, the Daytona model is bound to catch your eye. Some of the stunning paint colors include Yellow Jacket, Go Mango, Octane Red, and F8 Green. Although the Camaro has a modern look, it does not turn heads like the new Charger.
2018 Dodge Charger's Safety
Stamped with a five-star overall safety rating, 2018 Dodge Charger promises to provide exceptional crash protection. Although the 2018 Chevrolet Camaro provides good protection as well, it's missing some key technologies. It fails to offer Dodge's Rain Brake Support technology, which ensures great stopping power in wet weather. The Camaro also doesn't offer driver-assist safety technologies such as automatic emergency braking and lane-keep assist. The Charger's extra peace of mind is well worth of it.
As you can see in this Charger vs Camaro comparison, the 2018 Chevrolet Camaro is clearly outclassed by Dodge's legendary muscle car. If you wish to take a test drive, be sure to contact M & L Lexington today!