New Jeep 2018 Jeep Cherokee vs 2018 Chevrolet Equinox l Lexington NC for Sale in Lexington, NC
2018 Jeep Cherokee vs 2018 Chevrolet Equinox | Lexington NC


View Inventory
2018 Jeep Cherokee vs 2018 Chevrolet Equinox
When you select a new small crossover SUV to purchase, you may be selecting a vehicle that you intend to drive for many years. It will provide you with reliable, safe transportation, and it will also affect your comfort on the road and more. Two leading options in the small SUV segment that are available this year are the 2018 Jeep Cherokee and the 2018 Chevrolet Equinox. While both of these vehicles are surprisingly similar on the surface, an in-depth review reveals that one of the models stands above the other in critical areas. You can visit M & L Lexington serving Greensboro Lexington Winston Salem soon to check out the options in person during a test drive.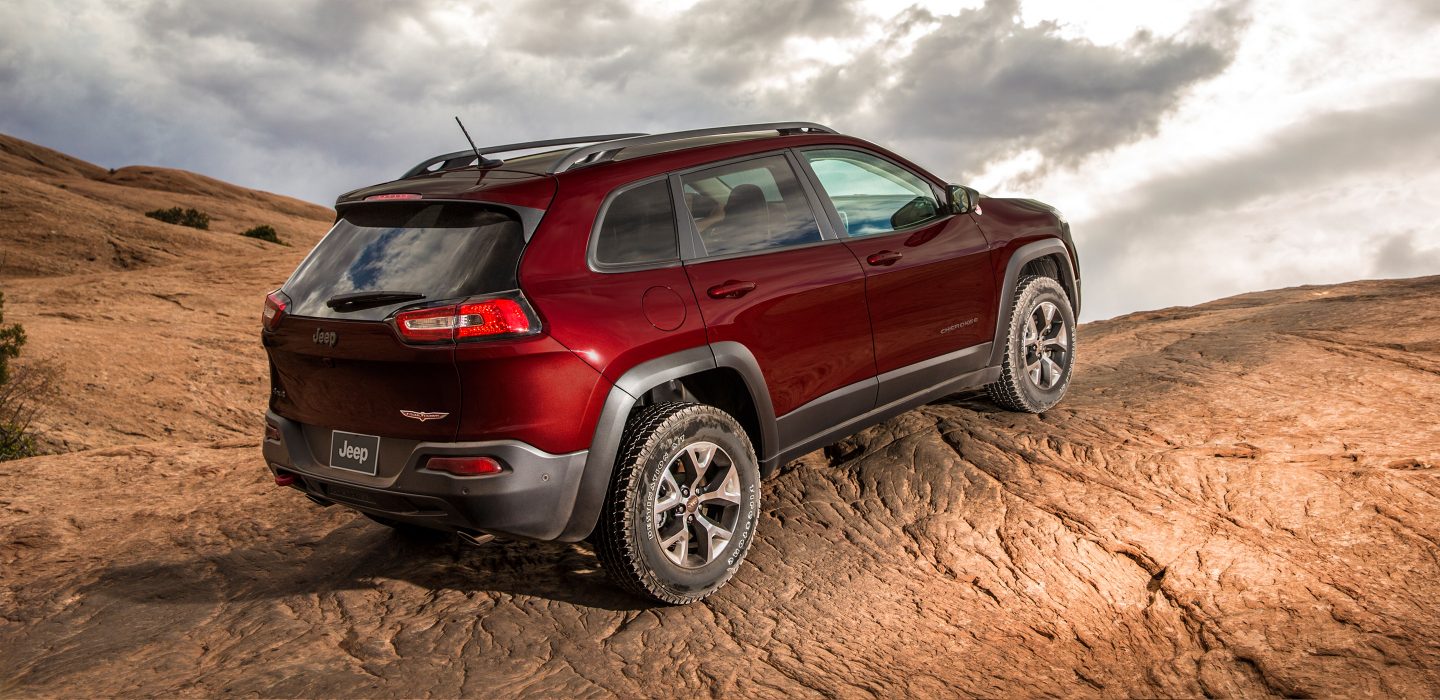 2018 Jeep Cherokee's Style
One of the first things that you will notice when you compare the Cherokee vs Equinox is the exceptional style of both of them. Both SUV models have a graceful, agile appearance with a sporty overall look. When you look more closely at the Jeep model, you will find that it has the classic look that this automaker's vehicles are known for. This includes a horizonal bar grille and floating angled headlights that draw the eye back, roof rails with optional cross bars available, quality tires and subtle contouring. The Chevrolet model has an elongated grille that is integrated into the angled headlights. The angle of the cargo liftgate differs from the Cherokee's design. In addition, the Equinox has a body-colored divider separating the window between the rear row and the cargo area. While comparing the options, you will notice that there are some unique exterior colors available for both vehicles.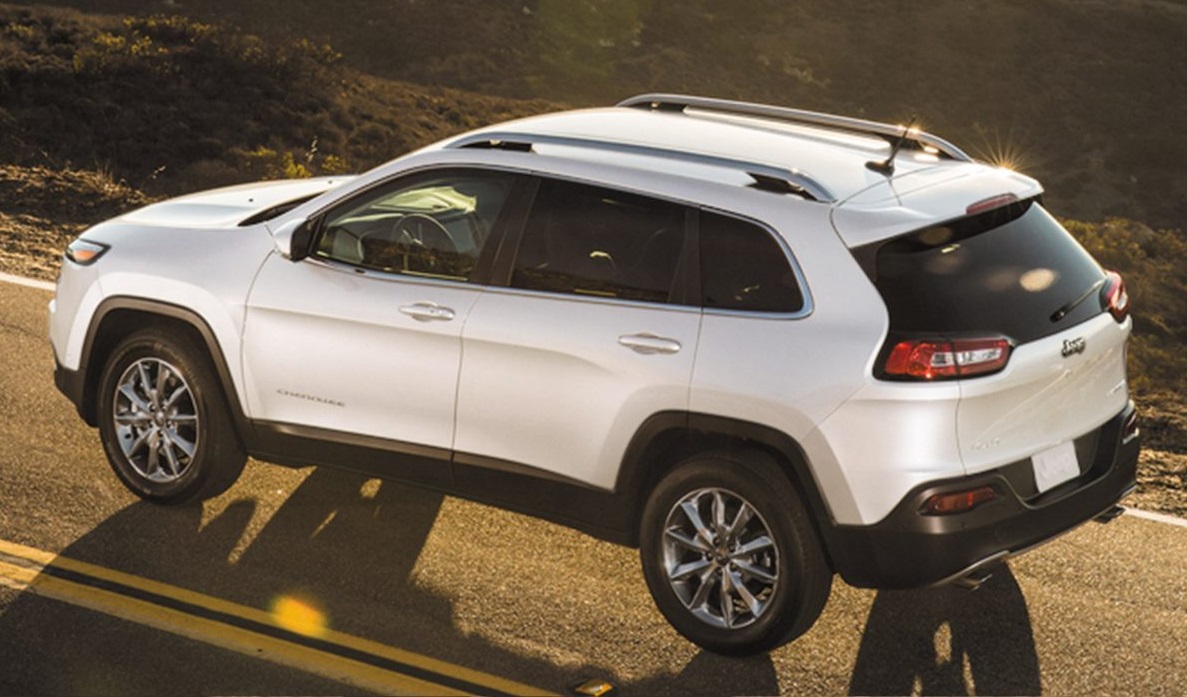 2018 Jeep Cherokee's Performance
As you might imagine, the performance capabilities for both of these vehicles are impressive, but one is noticeably more powerful. Inside the 2018 Jeep Cherokee's base model, you will find a 2.4-liter, four-cylinder engine that produces 184 horsepower and 171 foot-pounds of torque. This smaller SUV comes with multi-port fuel injection, a nine-speed automatic transmission, front wheel drive and an excellent suspension system. The base trim level for the 2018 Chevrolet Equinox has lower performance capabilities. It comes with a turbo 1.5-liter, four-cylinder engine that offers 170 horsepower and 203 foot-pounds of torque. In addition, it is equipped with front-wheel drive and a six-speed automatic transmission with overdrive capabilities. Be aware that the price of the base Cherokee trim level is slightly lower than the price of the base Equinox despite the fact that the Cherokee is more powerful. There are multiple trim levels and engine options available, and you will have a chance to get to know more about each of them when you stop by M & L Lexington serving Greensboro Lexington Winston Salem soon to take a few different vehicles out for a test drive.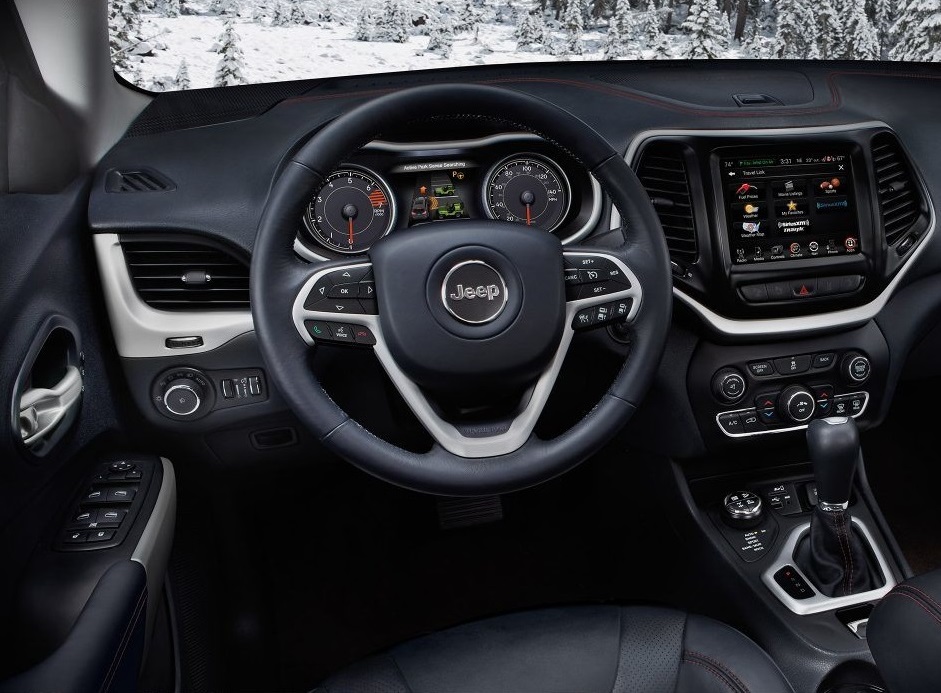 2018 Jeep Cherokee's Features
While you understandably want to find a wonderful SUV that offers exceptional style and power, you also need your new SUV to have a full range of convenience and comfort features. Your comparison of the Cherokee vs Equinox even at the base level will reveal that both automakers have outfitted these vehicles thoughtfully. The Jeep model comes with supple cloth or Nappa leather, an optional heated steering wheel, shift knobs, a large touchscreen display with Uconnect, a quality audio system, cruise and audio functions on the steering wheel, climate control, SiriusXM Guardian, Apple CarPlay, Android Auto, a personalized digital instrumentation panel and more. The Chevrolet model is equipped with a seven-inch color touchscreen with MyLink technology, a USB port, power windows and door locks, a single-zone climate control system, illuminated vanity mirrors and visors, an auto-dimming rearview mirror, manual adjustments for the front bucket seats, a three-spoke steering wheel with controls on it, carpeted floor mats and more. When you are making a comparison between the Cherokee vs Equinox, be aware that both of these vehicles are available with more standard features in the advanced trim levels.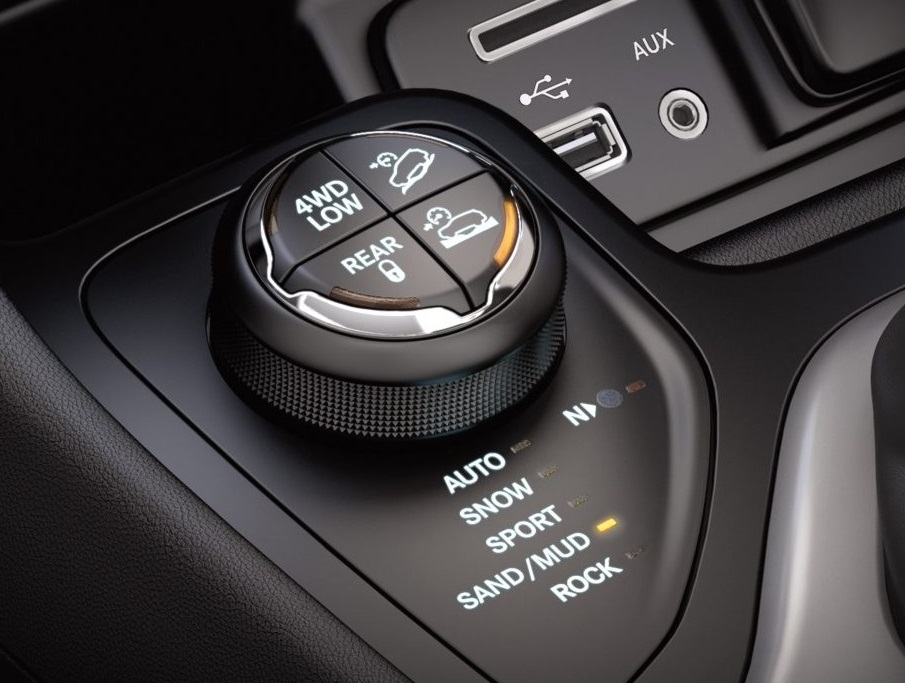 2018 Jeep Cherokee's Safety
As you take a closer look at these two popular SUVs, you will notice that they both have received excellent safety test scores for all categories that they were tested in. In addition, they both have an excellent range of innovative features that can help you to feel more secure on the road. The 2018 Jeep Cherokee features a high-strength steel frame, eight airbags, a blind spot monitoring system, a lane departure warning alert, a full-speed forward collision warning, a rear cross-traffic warning, a backup camera, rear parking assistance, automated parking, adaptive cruise control, a tire fill notification, automatic headlights, remote vehicle start, keyless entry and more. The 2018 Chevrolet Equinox is equipped with electronic stability control, traction control, airbags, child safety door locks in the rear row, a panic alarm, keyless entry and several other features. You can easily make your comparison between the safety features of these two SUVs when you stop by the Lexington dealership soon.
Both Jeep and Chevrolet have created wonderful vehicles in their Cherokee and Equinox. However, now that you have taken a closer look at what these two vehicles offer for the price, you may now see that the Cherokee is a better overall value. You can learn more about the trim levels and select the exact vehicle that you want to take home soon when you head to M & L Lexington serving Greensboro Lexington Winston Salem to take a few of the vehicles out on the road for a test drive.