New Jeep 2018 Jeep Grand Cherokee vs 2018 Ford Explorer l Lexington NC for Sale in Lexington, NC
2018 Jeep Grand Cherokee vs 2018 Ford Explorer | Lexington NC


View Inventory
Grand Cherokee VS Explorer Overview
The 2018 Jeep Grand Cherokee is a big, bold SUV that fits well into the Jeep legend, but does it go head-to-head against the 2018 Ford Explorer and score a knockout or a wild miss? Everyone here at M & L Lexington invites you to discover the many reasons that the 2018 Jeep Grand Cherokee is a knockout all the way around, why it simply eclipses the Explorer on many different levels. Ford definitely put a lot of love into the 2018 Ford Explorer, and we'll explore a few reasons why this vehicle shines on its own terms, but for our tastes here at M & L Lexington, our money is on the Grand Cherokee. Here's why.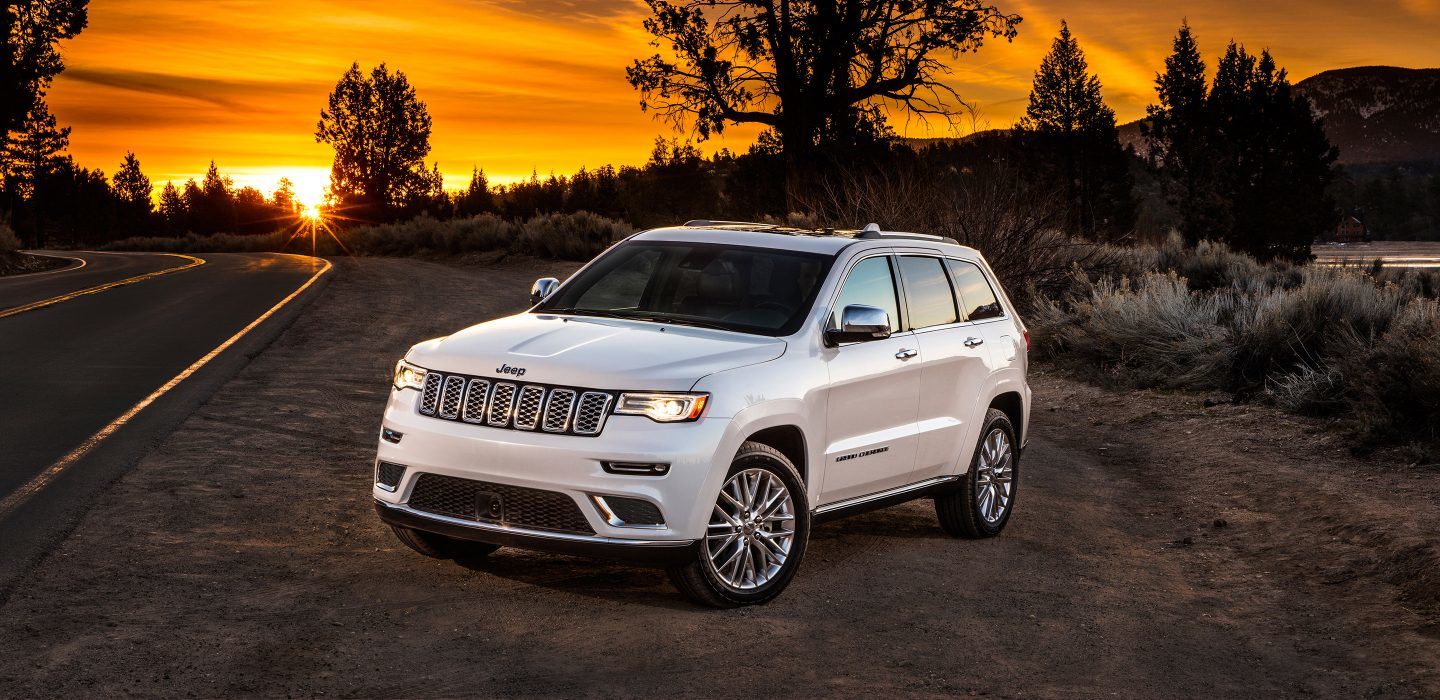 Why the 2018 Jeep Grand Cherokee Wins Out
No matter what we say, we're sure that many people will drive away in the Ford. Both vehicles will be serving Greensboro Lexington Winston Salem with a bold, luxurious style and interior. And of course, Ford and Jeep always go all out on powertrains. Still, there are a few categories to zone in on when you're comparing these two models.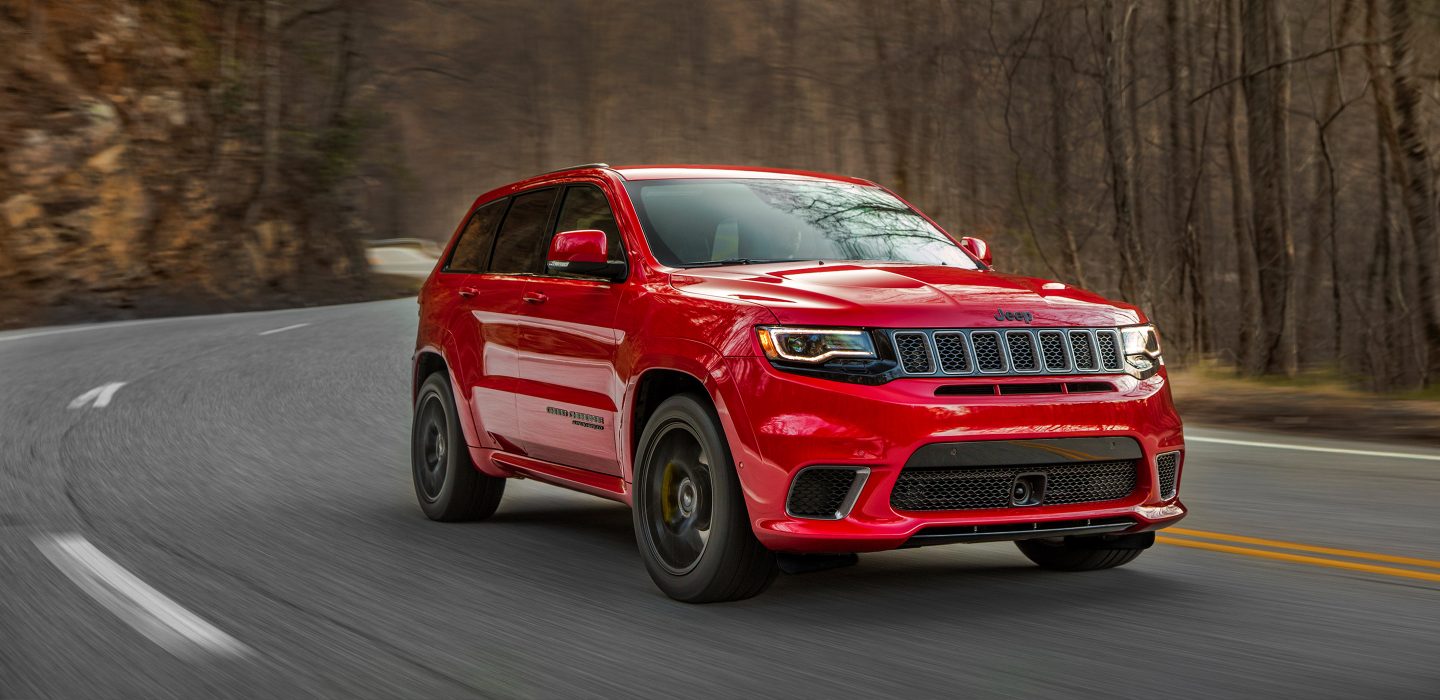 2018 Jeep Grand Cherokee's Off-roading and Power
One one, one trim: The Trackhawk. This is one of the primary reasons that off-roaders will want to opt for the Grand Cherokee in 2018. This is simply one of the lightest and fastest of all SUVs on the road today, and if you plan to hit the trails, you need the Trackhawk or one of the many other off-roading legends in the Cherokee line. An Explorer isn't just going to cut it this time.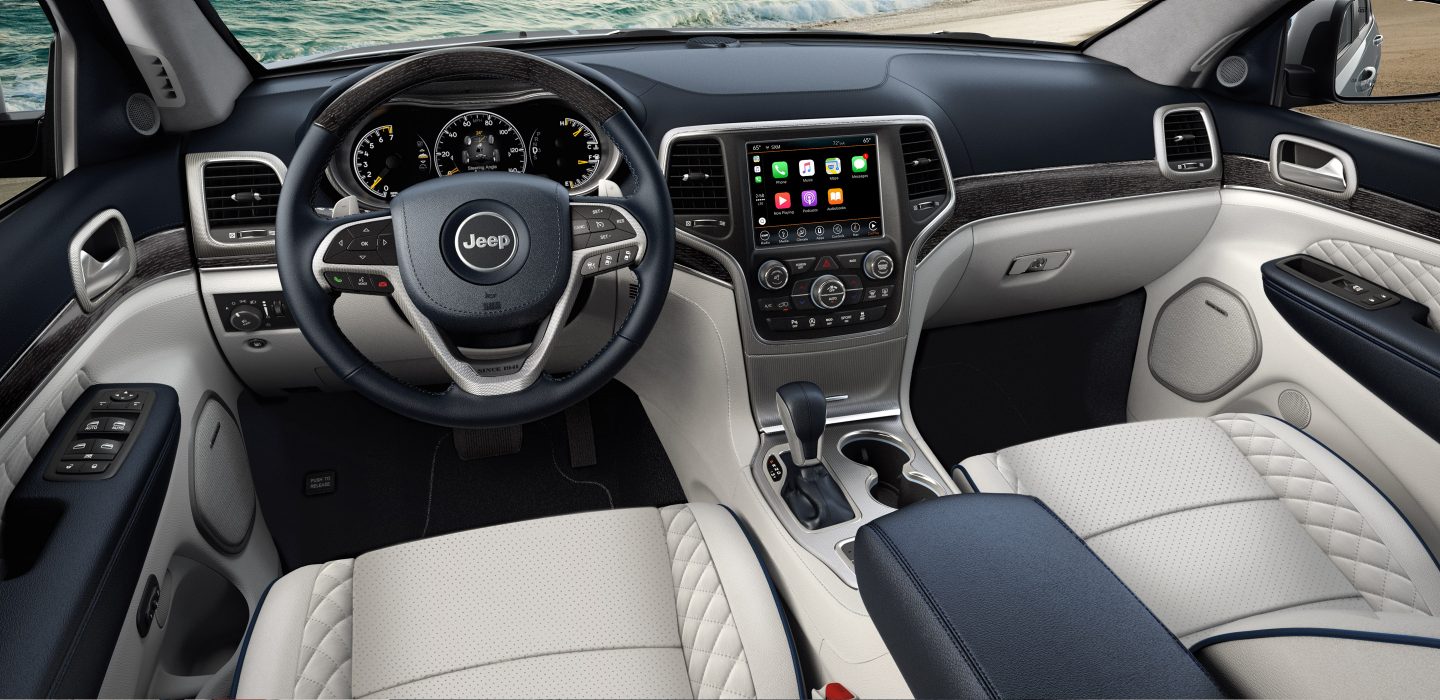 2018 Jeep Grand Cherokee's Horsepower
Did we mention the powertrains of the Cherokee that will be serving Greensboro Lexington Winston Salem drivers with some of the most impressive horsepower numbers in the world today? The Trackhawk trim has a mind-boggling 707 horsepower capability. Compare that to the measly 365 horsepower of the Explorer. In this Grand Cherokee vs Explorer matchup, this number alone is enough to make power-hungry drivers think twice about opting for the Explorer. Don't do it! The Grand Cherokee is a master of off-roading, a true speed demon in this world, and it goes from 0-60 in the amount of time it might just have taken for you to say, "Okay, I need that."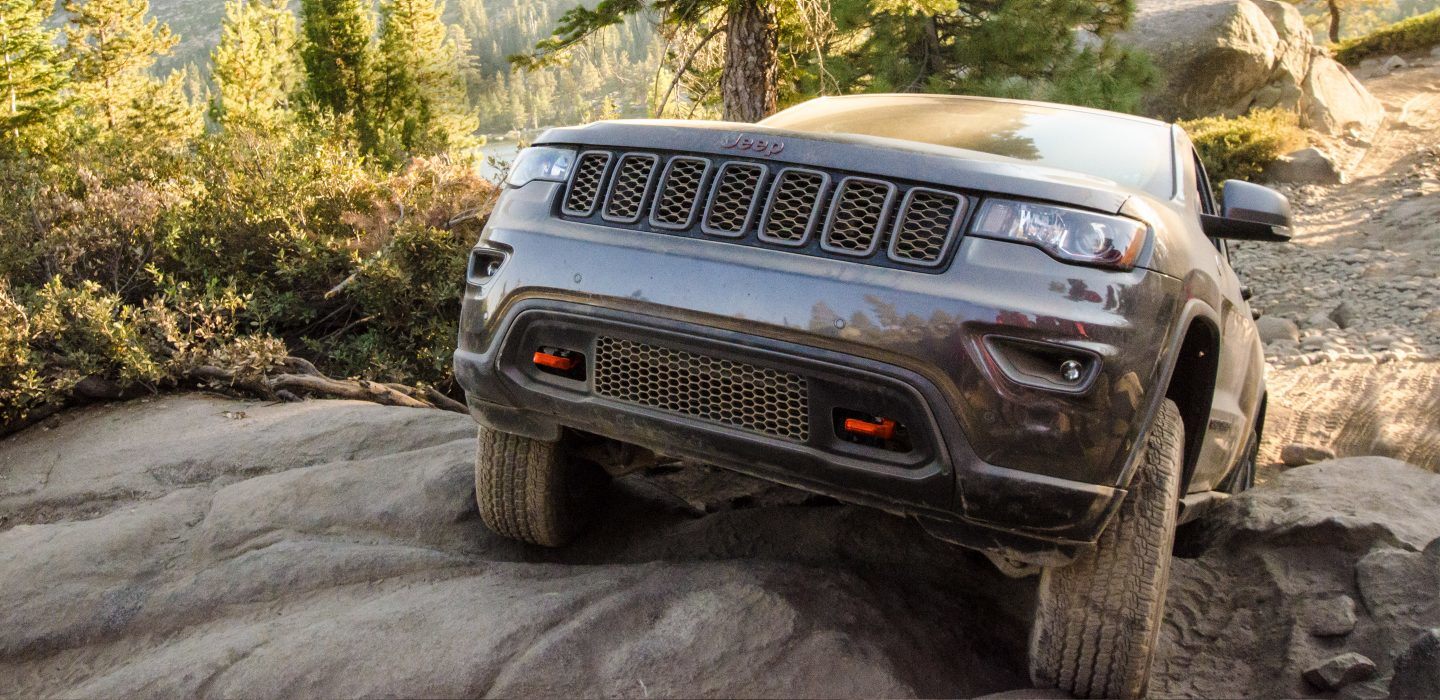 2018 Jeep Grand Cherokee's Towing
Towing is a no contest, too. The Cherokee can tow up to 7,400 pounds compared to the only 5,000 pound towing capacity of the Explorer. If it's power and strength that you need, only the Grand Cherokee is going to give you this type of capability. And while we believe that the Explorer is an exceptionally handsome vehicle, lovingly designed, and a legend in its own right, for folks who crave acceleration, power, and towing capacity, it's never going to be enough to beat out the Cherokee's higher trims. Not a chance.
As you can see, the 2018 Grand Cherokee comes with tons of power and capability, but the fun doesn't stop there. The interior is a masterpiece in its own right, with seating for 5. This is a true premium interior, with UCONNECT® AND SIRIUSXM GUARDIAN™ for entertainment, leather trim, and a sophisticated interior cabin that few vehicles can match in terms of sheer quality and awe-inspiring beauty. When you step into that interior cabin of the Grand Cherokee, you know that you're home, and driver and passenger alike will dread leaving the vehicle sometimes. It's THAT much fun to be in and that luxurious. There are few other vehicles like the Grand Cherokee in the world, and we feel like the customers we serve every day are going to be absolutely blown away by what they experience when they test drive this handsome vehicle.
Contact M & L Lexington Today
So what are you waiting for? If you want outrageous and never ending off-road adventures, true power that is out of the world, and a luxurious interior the likes of which we won't see again until the next Grand Cherokee, it's time to give us a call and schedule your test drive! Everyone here at M & L truly believes that the Grand Cherokee is one of the best large SUVs in the world today, and we'd love to own one of these one day ourselves. While everyone has different tastes and likes different styles in vehicles, we doubt that few people would turn down a test drive in one of these, especially if it's off-roading that you can to go. If you love what you've read about the Grand Cherokee, it's time to get on the phone, request a quote, or stop by and test drive it before they're all gone from the lot. We assure you that these simply start flying off the lot when people sit in them and drive in them, and at 707 horsepower on the Trackhawk, you might actually feel like you're flying off the lot when you test drive it. We give our respect to the designers of the Explorer and believe that they've done their best to compete with the Grand Cherokee, it's a true fact that few vehicles in the world would win out against the Grand Cherokee, one of the most powerful and luxurious vehicles in the world today. Stop by M & L or call us today to schedule your test drive of the Grand Cherokee.