New RAM 2018 RAM 1500 Harvest near Greensboro NC for Sale in Lexington, NC
2018 RAM 1500 Harvest near Greensboro NC
View Inventory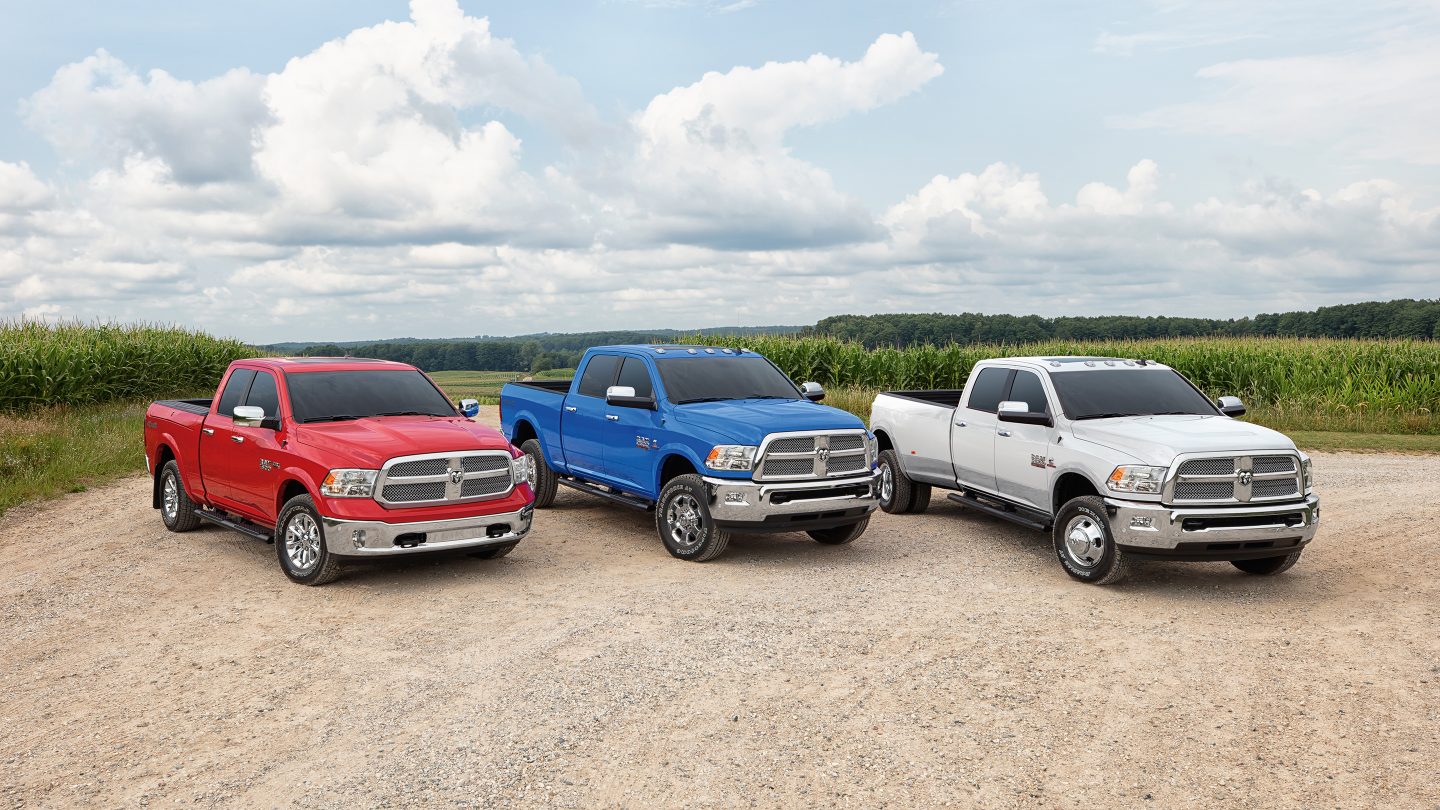 2018 RAM 1500 – Overview
The 2018 RAM 1500 Harvest near Greensboro NC is designed for farmers who need an efficient truck to power them through their day. The 2018 Harvest Edition is designed with features that farmers should welcome into their lives. It has several enhancements that make it easier to access the bed, enjoy time in the field and tow a tractor with greater ease. Since a truck is traditionally an agricultural vehicle, it makes sense that someone finally decided to make this vehicle for farmers. The 1500 is a light duty option, but there are also some heavy duty options as well. Check out our full review for more details.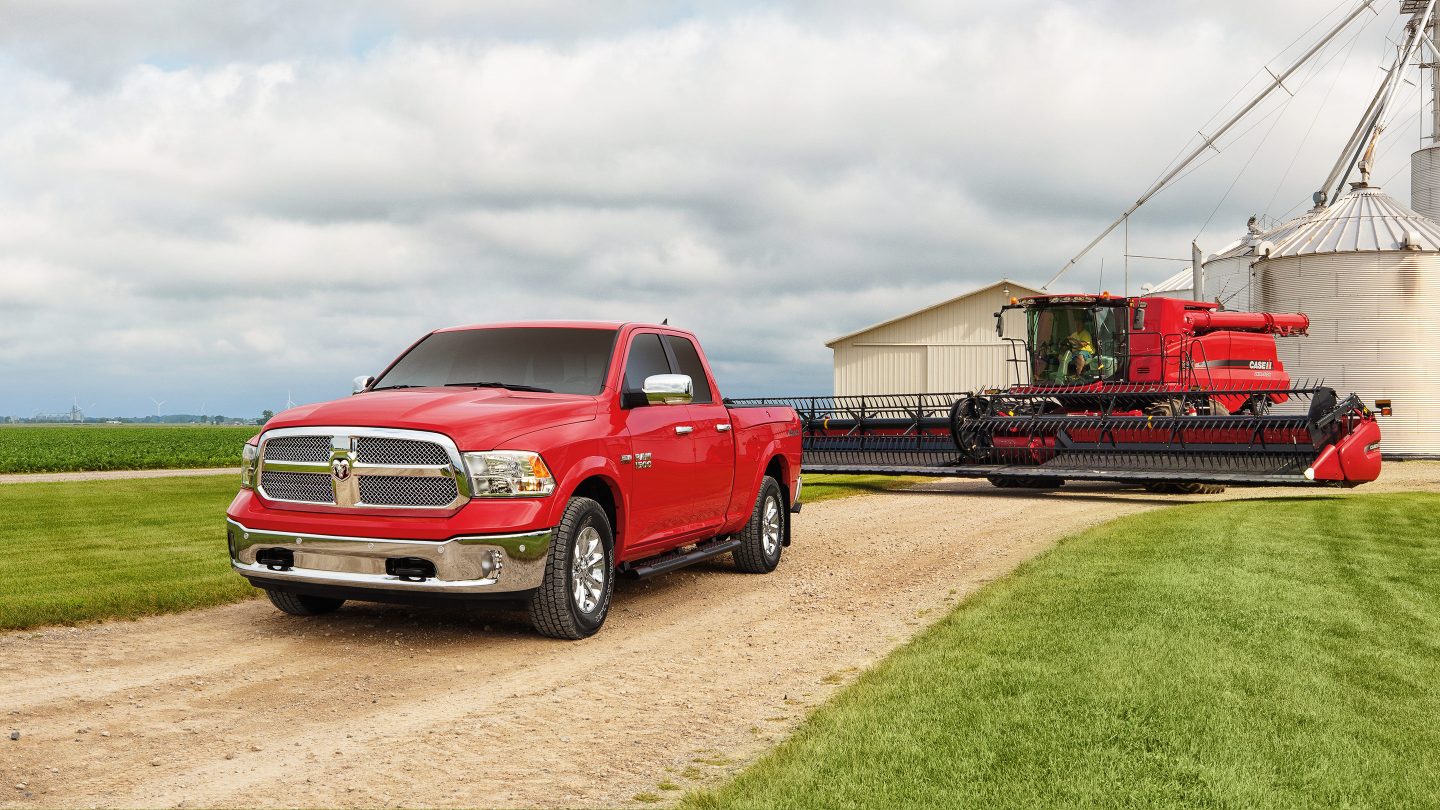 2018 RAM 1500 – Interior
The 2018 RAM 1500 Harvest Edition comes with some great interior features that farmers should appreciate. You'll get an 8.4-inch infotainment system that keeps you aware of all the important stats on your vehicle. It also provides access to features like GPS and navigation features. The sound system can be paired with your phone to listen to music straight from your phone through the enhanced speakers. M & L RAM is dedicated to helping our customers and we're proudly serving Lexington Greensboro North Carolina residents. When you need a new RAM, come down to our dealership to see what we have in store. This vehicle even comes with a 4G Wi-Fi hotspot. With comfortable seating and a host of other features, you'll fall in love with this vehicle.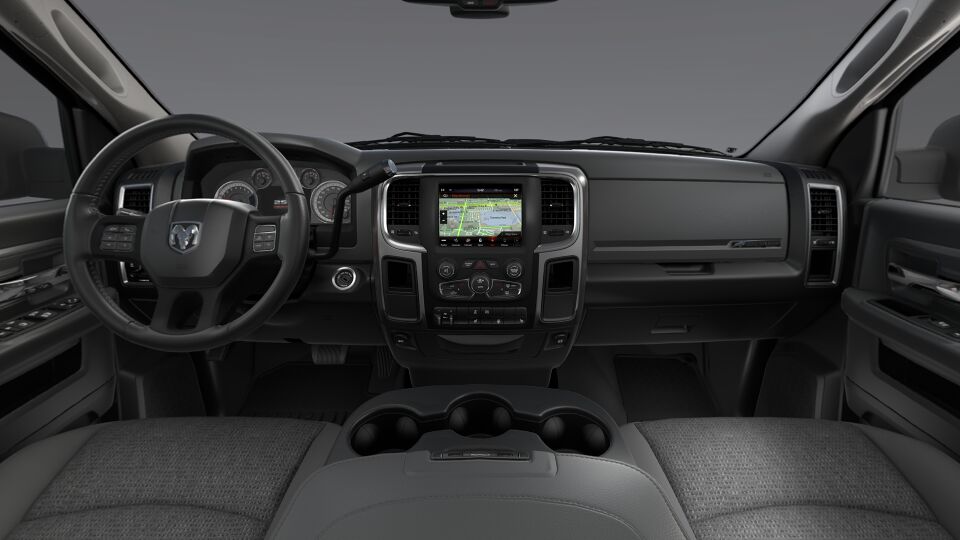 2018 RAM 1500 – Exterior
Come down and see the exterior of the 2018 RAM 1500 Harvest near Greensboro NC and get a better view of the road. This vehicle has more chrome to give it a bright appeal and stand out while you're working in the field. The grille and the bumper have more chrome than past versions as well. There are also 17-inch or 18-inch wheel options that you can choose from. When it comes to color options, you have several colors that you can choose from. The vehicle comes in either red or blue and they are named after agricultural companies. The Case IH Red and New Holland Blue are making their debut as an incredible new set of color options you'll love. Mud flaps and a step near the back of the truck are designed to keep your car cleaner and easier to get in and out of. Come check it out after reading our 2018 review of this incredible truck.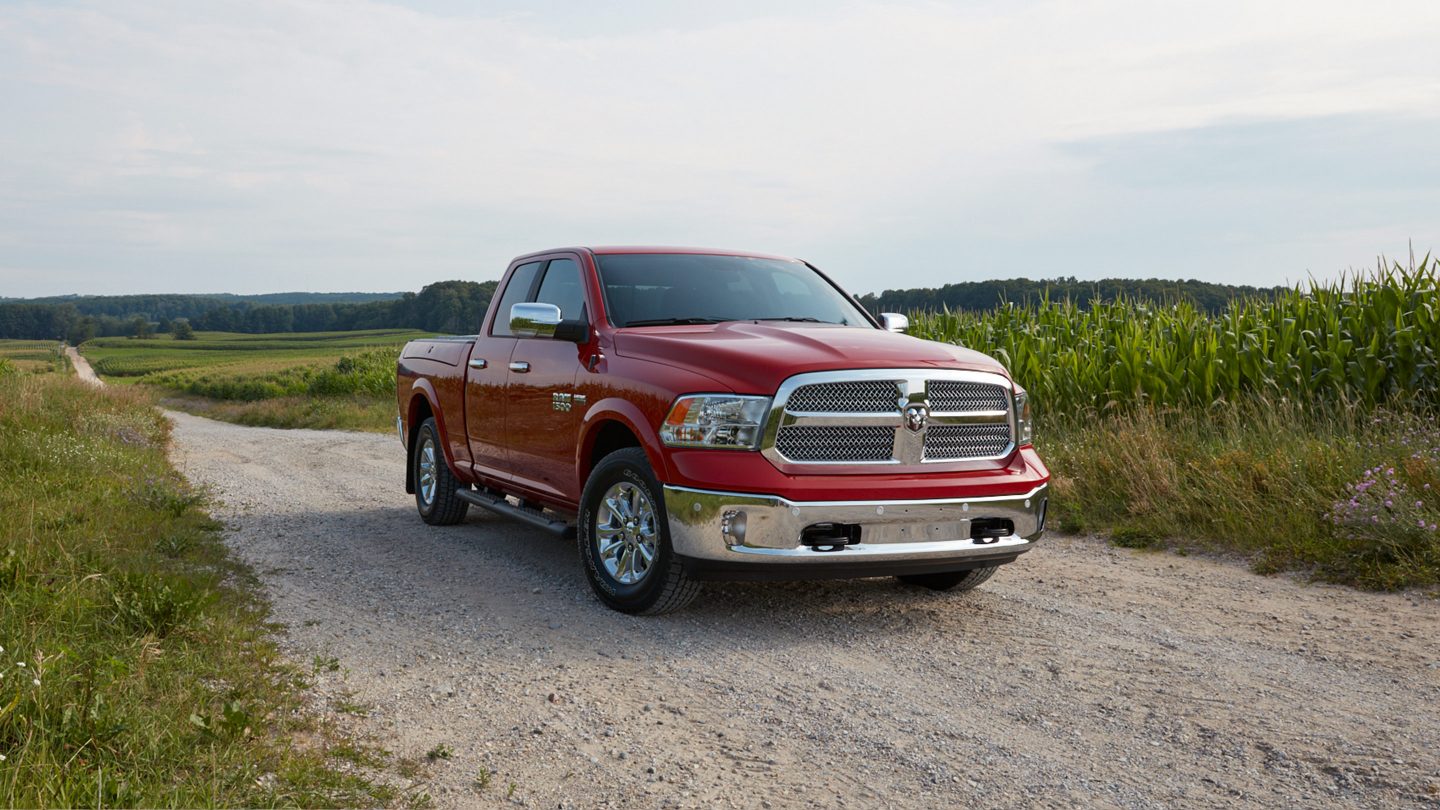 2018 RAM 1500 – Mechanical
The 2018 RAM 1500 Harvest Edition has a host of mechanical features that will make this vehicle easier for you to use. It has a smooth suspension system and the vehicle has been outfitted with off-road tires to make it easier to get around. Down at our M & L RAM dealership serving Lexington Greensboro North Carolina customers, we have the vehicle to help you get where you're going. It also comes with an 8-speed transmission so that you can tow your tractor more effectively and maintain a smoother ride at low speeds.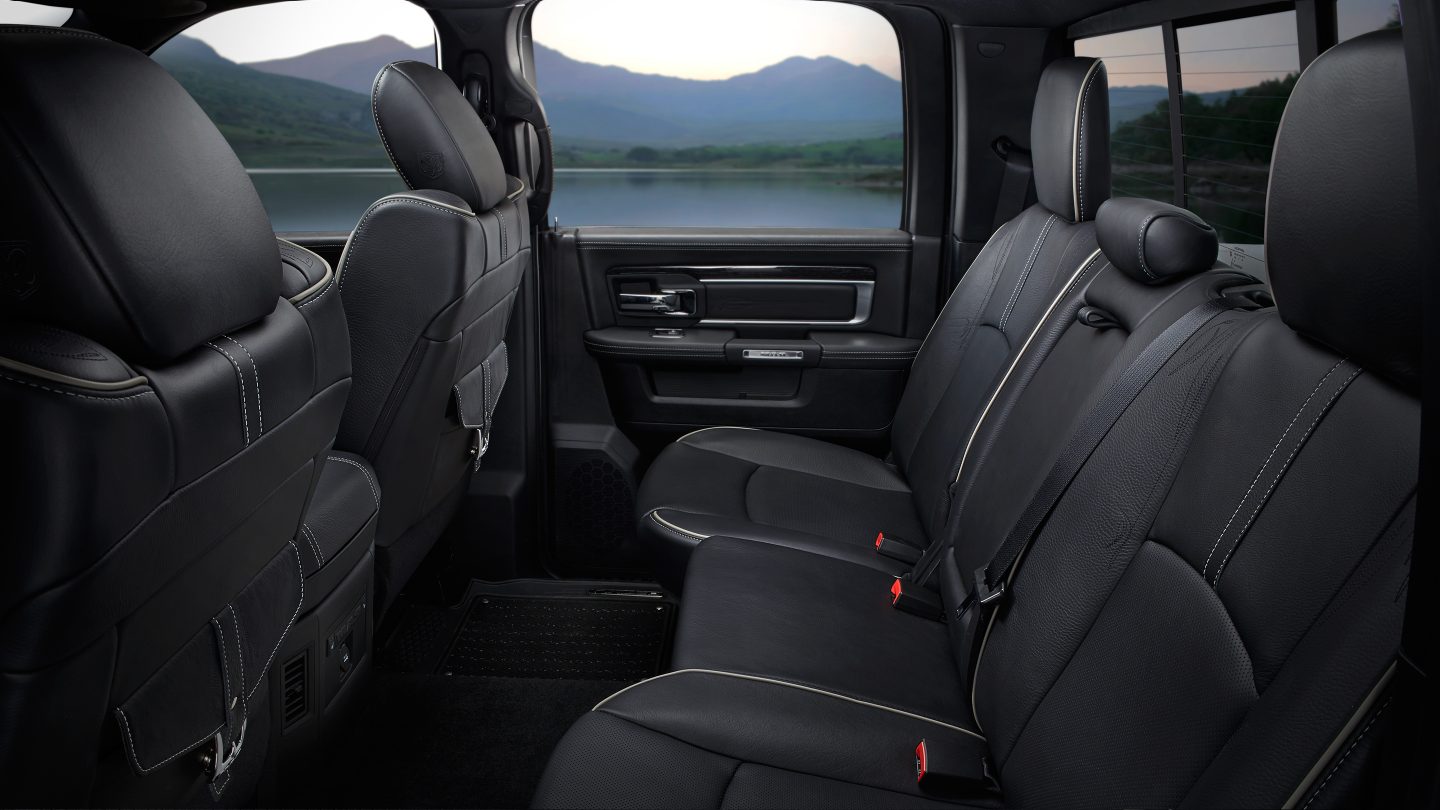 2018 RAM 1500 – Powertrain
The RAM has an incredible new powertrain with an engine that is able to produce 305 horsepower. It can tow up to 4,610 pounds so that you can easily cart around your gear and a tractor. The 2018 RAM 1500 Harvest near Greensboro NC is only the entry-level vehicle, so if you need something more robust, there is also the 2500 and 3500 to choose from. Come down and see our 2018 models after reading this review and get more for your money. When you combine the engine with the 8-speed transmission, you'll have an incredibly versatile car that will truly keep you ahead of the competition. Come down and see our current models and options to find the best vehicle for your situation.
2018 RAM 1500 – Safety
When it comes to safety, the 2018 RAM 1500 Harvest Edition is designed to protect you inside and out. The exterior is designed with a reinforced safety cage that will help prevent intrusions into the cabin and keep you safe. You also get a whole range of safety features, including airbags and smart systems that can help you prevent an accident. The vehicle is designed with autonomous features and the combination of active and passive features will help you stay safer on the road. Electronic stability control, incredible traction and other features work together to give you the best driving experience yet. Come down and visit M & L RAM so that you can experience an incredibly safe truck and get more done on your farm.
Come down to our dealership serving Lexington Greensboro North Carolina residents. You'll be able to find the RAM you need to work more effectively. We will get you a test drive and work out the financing so you can take your truck home as soon as possible. Our staff will help you with the details so that you can get back to work.