New Dodge 2019 Dodge Challenger lease and specials near Greensboro NC for Sale in Lexington, NC
2019 Dodge Challenger Lease and Specials near Greensboro NC
---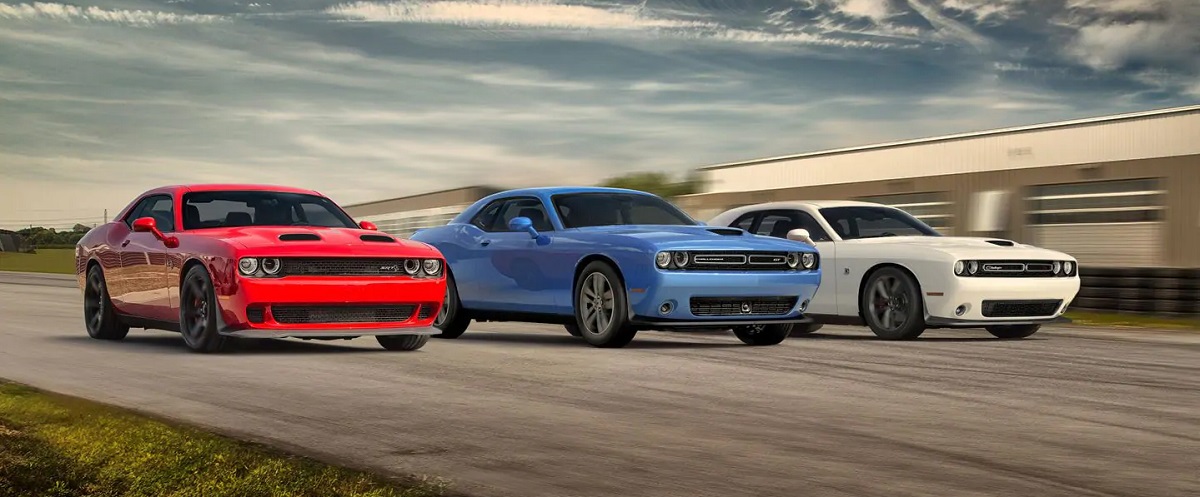 *Not actual vehicle
Dodge Challenger Lease Specials and Finance Offers in Greensboro NC – near Winston Salem, High Point
Why Buy or Lease 2019 Dodge Challenger in Lexington NC
The 2019 Dodge Challenger available at your local Dodge dealer in Lexington North Carolina serving Greensboro Winston Salem High Point continues an exciting third generation. The Challenger has played an important role in setting the standard for what consumers expect from modern American muscle. A focal point this model year has been a refinement and expansion of the V8-related options. For many auto lovers, the Challenger is synonymous with a powerful V8, and Dodge now gives you more choices than ever to have that V8 but also to dial in the entire car to your preferences and budget. With the current Greensboro Dodge dealer specials in mind, let's have a closer looking at this exciting vehicle.
*Not actual vehicle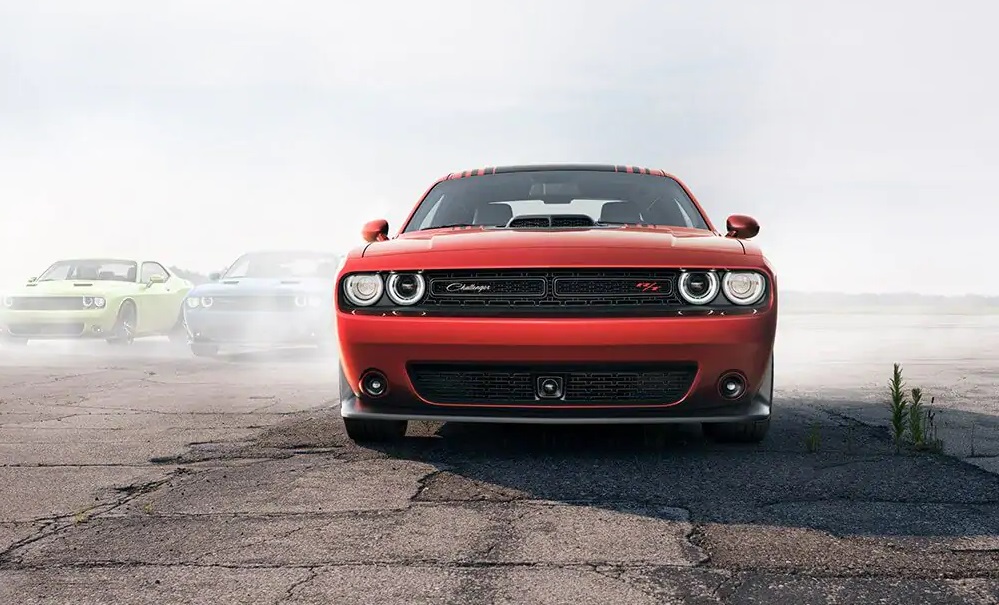 Exterior – Dodge Challenger
Dodge has managed to strike a balance between modern and classic style. This has created one of the most iconic of the modern muscle car looks, and you won't find many changes for this model year but rather just some tweaks here and there. Although all Charger models have that iconic form as their base, one Challenger can look quite different to the next. That is thanks in large part to a broad range of style elements as well as performance features that have a striking visual component that are unique to a particular trim. This includes rear spoilers, hood scoops, special trim and so forth.
*Not actual vehicle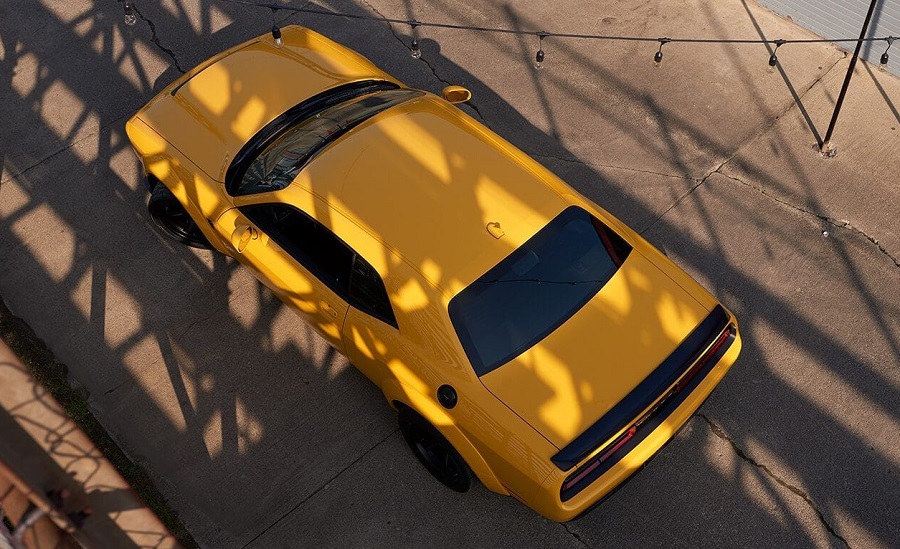 Interior – 2019 Dodge Challenger
Pun intended, Dodge has challenged the idea that a muscle car has to provide limited passenger and cargo space. This is among the roomiest muscle car interiors on the market, and you really can seat four adults comfortably, which is not something most muscle cars can boast. The trunk gives you 16.2 cubic feet of storage space, and as of this writing, nothing else in this segment even comes close. The interior includes many niceties even at the base level, such as a power-adjustable driver seat, a leather-wrapped steering wheel, a leather-wrapped shift knob and performance upholstery cloth throughout. Heated and ventilated seating is available, and a heated steering wheel is an option too.
*Not actual vehicle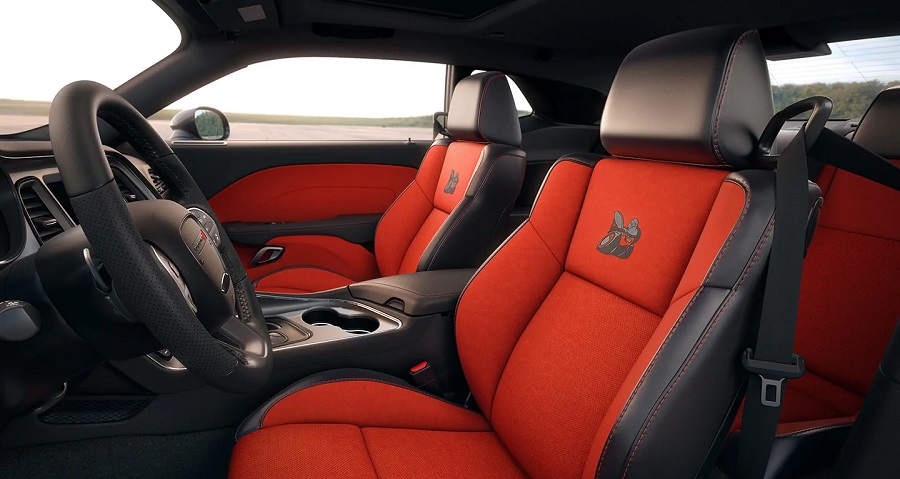 Mechanical – 2019 Dodge Challenger
The 2019 Dodge Challenger available in Greensboro North Carolina gives you a surprising number of choices when it comes to the engine, and there are often Greensboro Dodge dealer specials available for all of them. Note that the engines are often trim-dependent, which we'll discuss more in the Trim Levels section. The smallest engine to come with the 2019 Dodge Challenger is a 3.6L V8 mated to an eight-speed automatic. It delivers a respectable 305 horsepower and 268 pound-feet of torque. There are also four V8 engines from which to choose. This starts with a 5.7L V8 and your choice of an eight-speed auto or a six-speed manual. The auto delivers 372 hp and 400 lb.-ft. whereas the manual gives you a bit more at 375 hp and 410 lb.-ft. The next option is a 6.4L V8 that generates 485 hp and 475 lb.-ft. Then, comes a supercharged 6.2L V8 that hammers out 717 hp and 650 lb.-ft. If that isn't enough for you, there's a version paired with an eight-speed auto that gives you 797 hp and 707 lb.-ft.!
*Not actual vehicle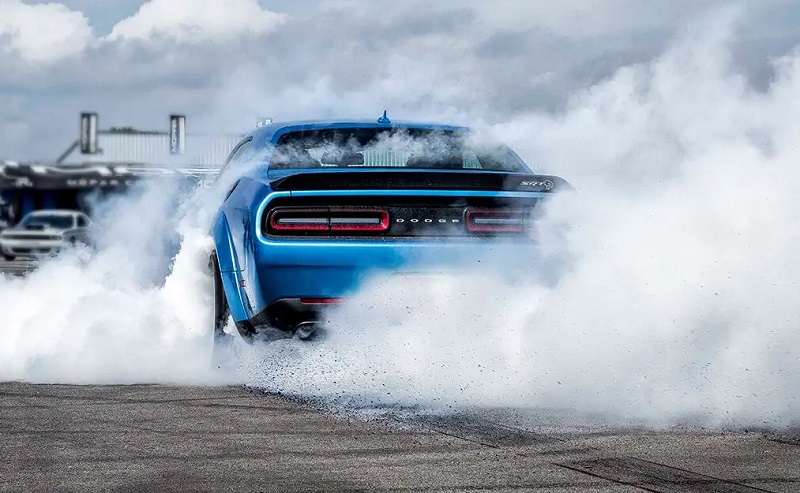 Request 2019 Dodge Challenger Specials in Greensboro near Winston Salem, High Point, NC
The 2019 Dodge Challenger in Greensboro scored well with both the NHTSA and IIHS. This is not your father's Challenger. Tech and safety are focal points. Even the base model has a rearview mirror, a 7-inch touchscreen and smartphone integration via Android Auto and Apple CarPlay. As you step up to the higher trim levels, a number of driver assist features are added. This includes blind-spot monitoring, rear cross-traffic alerts and forward collision warning. It is also worth noting that every safety and driver assist feature that is available on a 2019 Dodge Challenger in Greensboro is available as an option. That means that you don't have to miss out on blind-spot detection just because you chose a Challenger GT.
The Dodge Challenger is a dream car for many. At your local Dodge dealership in Greensboro North Carolina serving Greensboro Winston Salem High Point, we make those dreams come true. You may be amazed at just how aggressive these Greensboro Dodge dealer specials are right now. The sticker prices are great, and we have specials that can help you lease or finance no matter your budget. Interested? Visit us at our location to see the Challenger in person and test-drive it. If you need more time, feel free to call ahead or contact us online with any questions and for the latest Challenger news.