New Jeep 2019 Jeep Wrangler vs 2019 Toyota 4Runner in Lexington North Carolina for Sale in Lexington, NC
2019 Jeep Wrangler vs 2019 Toyota 4Runner in Lexington North Carolina


View Inventory
2019 Jeep Wrangler vs 2019 Toyota 4Runner
While crossovers have become popular, some drivers still prefer the ruggedness of a traditional truck-based SUV. While the segment is very competitive, the 2019 Jeep Wrangler is tough to beat. Legendary off-road capabilities and improved handling on the street make the new Wrangler especially appealing. Of course, everyone will pay attention to the Wrangler's iconic styling. Although many drivers enjoy the two-door body style, families will appreciate the four-door Unlimited's extra space. Some adventure seekers will also be considering the 2019 Toyota 4Runne. In this 2019 Jeep Wrangler vs 2019 Toyota 4Runner comparison, we'll see which SUV comes out on top.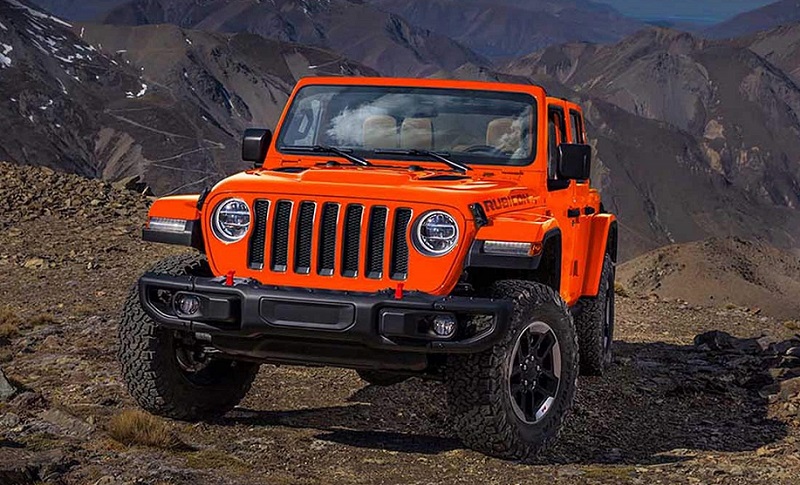 Exterior – 2019 Jeep Wrangler
No other SUV on the market will be mistaken for the Jeep Wrangler. It looks ready to explore the backcountry. While the Toyota 4Runner is an attractive SUV, don't expect it to look as unique as the new Wrangler. Even the base Wrangler Sport will catch your eye. Jeeps's signature seven-slot grille and round headlamps highlight the SUV's retro styling. Rugged features, such as tow hooks and skid plates, come standard. In contrast to the Toyota 4Runner, the Jeep Wrangler is designed with removable doors and a removable roof. This means you'll be able to truly experience the great outdoors. A fold-down windshield further separates the Wrangler.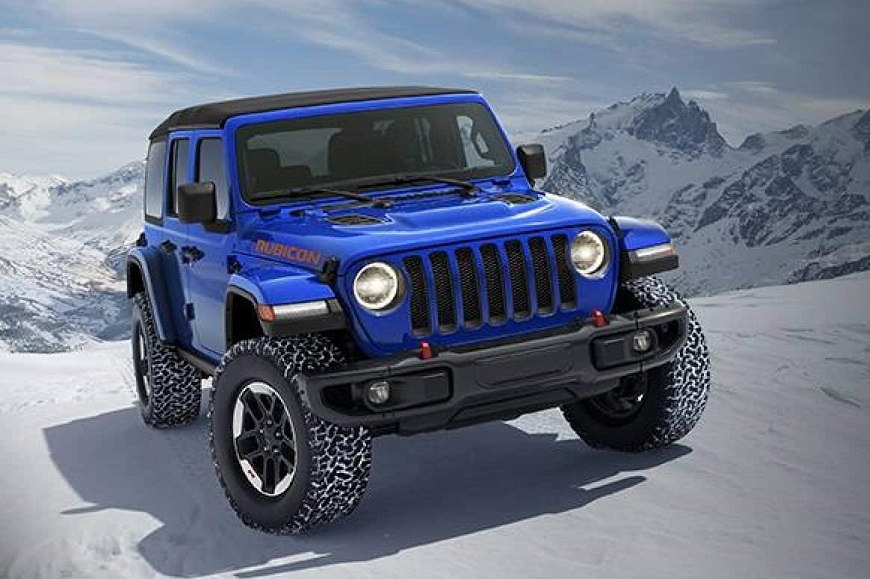 Interior – 2019 Jeep Wrangler in Lexington
When it comes to available features, the Jeep Wrangler leaps past the Toyota 4Runner. You'll certainly prefer Jeep's Uconnect infotainment system. Its 8.4-inch touchscreen dwarfs the 4Runner's 6.1-inch display. Furthermore, only the Wrangler's infotainment system offers Apple CarPlay and Android Auto device support. Integrating your smartphone will be especially simple. Upgraded versions of Uconnect also include Off-Road Pages. Important data, such as your engine temperature and terrain management settings, will be readily available. Wi-Fi connectivity is another one of the Wrangler's great features. Everyone will be able to easily access the web. Don't forget about the Wrangler's 7.0-inch digital gauge cluster, which can display navigation directions and safety alerts. To learn more about the Wrangler's features, contact your local Jeep dealer in Lexington North Carolina.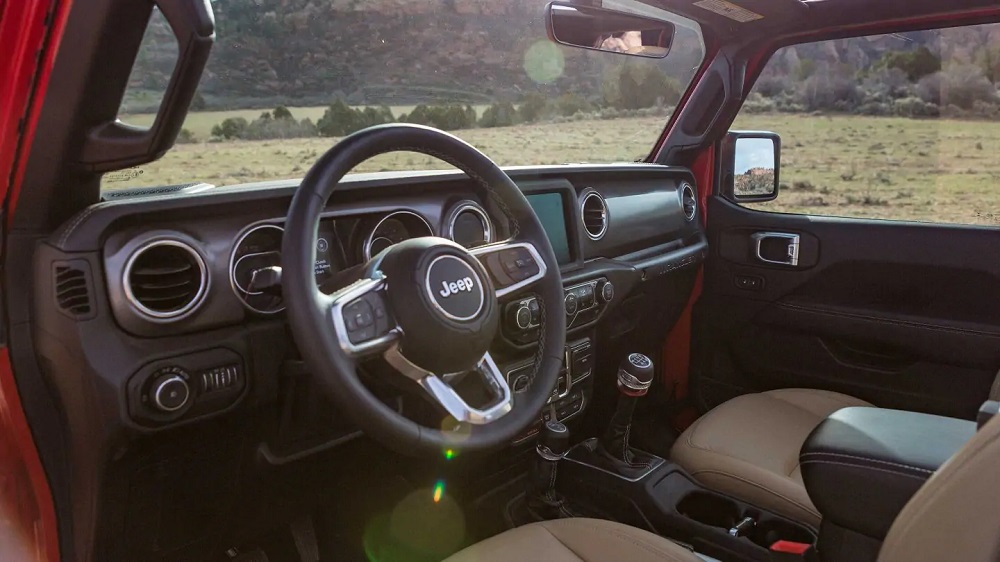 Performance – Jeep Wrangler specs in Lexington
Both of these SUVs come standard with a potent V6 engine. However, Jeep's Pentastar V6 engine develops more power. It's rated to develop a healthy 285 horsepower. This overshadows the 4Runner's 270-horsepower production. Whether cruising around town or climbing a steep mountain, drivers will definitely appreciate the Wrangler's extra muscle under the hood. Furthermore, only the Wrangler offers an engine upgrade. The optional turbocharged four-cylinder engine produces a significant 295 pound-feet of torque, which ensures especially strong acceleration of the line. Better fuel efficiency sweetens the deal. Expect the 2019 Toyota 4Runne to cost you far more at the pump. While all versions of the Toyota 4Runner come equipped with an automatic transmission, the new Jeep Wrangler allows you to choose between a six-speed manual gearbox and an eight-speed automatic transmission.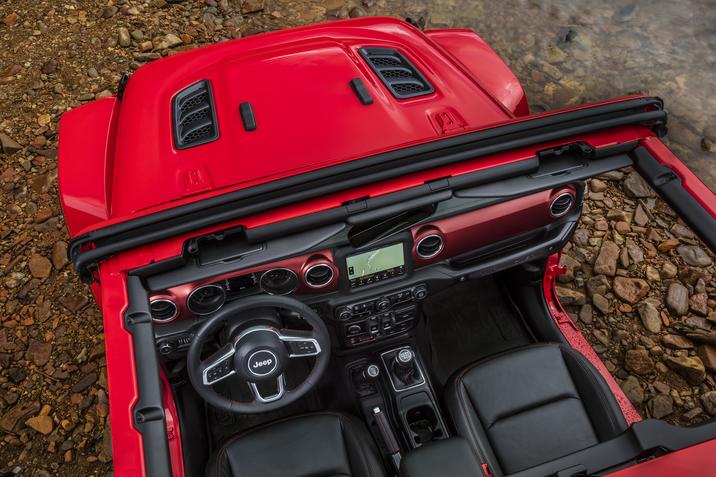 Safety – 2019 Jeep Wrangler dealer
If you are concerned about the security of your passengers, make the new Wrangler your top choice. It offers advanced safety innovations that aren't available on the 2019 Toyota 4Runner. When traveling on a busy interstate, drivers will greatly appreciate the Wrangler's blind-spot monitor. By alerting you to oncoming vehicles, this safety innovation makes lane changes safer. Along with the blind-spot monitor comes rear cross-traffic warning, which simplifies the task of backing up. For 2019, Jeep has also introduced forward collision warning. In the event you fail to notice a stopped vehicle ahead, the system will warn you to brake promptly. Adaptive cruise control is yet another exclusive safety technology not found on the 2019 Toyota 4 Runner.
Like the 2019 Jeep Wrangler, the new Toyota 4Runner is capable of tackling rough terrain. Nevertheless, expect the Wrangler to deliver the better off-road performance. While an advanced 4WD system comes standard on the Wrangler, it's optional on the 4Runner. For serious adventure seekers, Jeep offers the range-topping Wrangler Rubicon. This trail-ready trim comes equipped with a heavy-duty Dana front axle and low-range gearing. Rock rails also give the Rubicon trim an extra degree of toughness. You'll be able to conquer even the most challenging landscapes. To learn more facts about Wrangler's legendary off-road prowess, contact your local Jeep dealer in Lexington North Carolina.
After reading this 2019 Jeep Wrangler vs 2019 Toyota 4Runner comparison, you'll see why so many drivers make the Wrangler their top choice. Legendary styling, a roomier interior design, and elusive safety technologies help it to come out on top. If you desire more information or wish to take the new Wrangler for a test drive, contact your local Jeep dealer in Lexington North Carolina.