New RAM 2019 RAM 1500 vs 2019 Chevrolet Silverado l Lexington NC for Sale in Lexington, NC
2019 RAM 1500 vs 2019 Chevrolet Silverado | Lexington NC


View Inventory
2019 RAM 1500 VS 2019 Chevrolet Silverado
Pickup trucks have been on a diet this year, with two of the classiest shedding literally hundreds of pounds off their 2018 design total. The 2019 RAM 1500 weighs in at 225 pounds lighter than its previous iteration, and the 2019 Chevrolet Silverado is even lighter than it previously was, at a whopping 450 pounds less than it was in 2018. This makes both of them more nimble on the road and much easier to navigate when parking, but do the other changes add up to something better? Here at M & L Lexington, we say yes! RAM and Chevrolet have done an amazing job making both of these trucks more agile, more capable, and more significant in their class than ever before. When you compare 1500 to Silverado, though, you've got to pick a clear winner, and while it's a tough job, we've got to go with the 2019 RAM 1500 on this count. Here in Lexington North Carolina, the pickup truck is a beloved mode of transport. It helps hard working men and women get the heavy lifting done, both at work and at home. RAM and Chevrolet put out some of the best pickup trucks in the world, and we'd certainly rank the RAM 1500 and Chevrolet Silverado as two members of a very distinguished and small group of pickups. Let's take a look at why we're betting on the 1500 in Lexington North Carolina and elsewhere.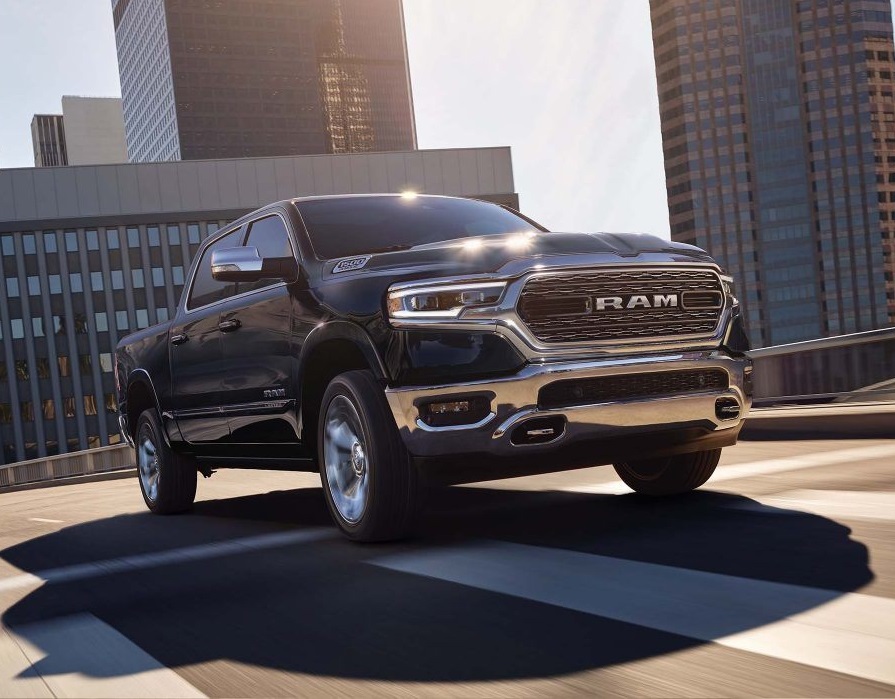 Compare 1500 vs Silverado
Here are just a few of the key points where the 1500 takes the prize.
Cargo
The RamBox has been serving Greensboro Lexington Winston Salem customers with an unbeatable option for cargo space, and even though Chevy ramps it up this year and attempts to compete, the RamBox is definitely the pentacle of cargo space for pickup truck beds. The lockable lids of the RamBox continue to offer a supreme solution for storage options.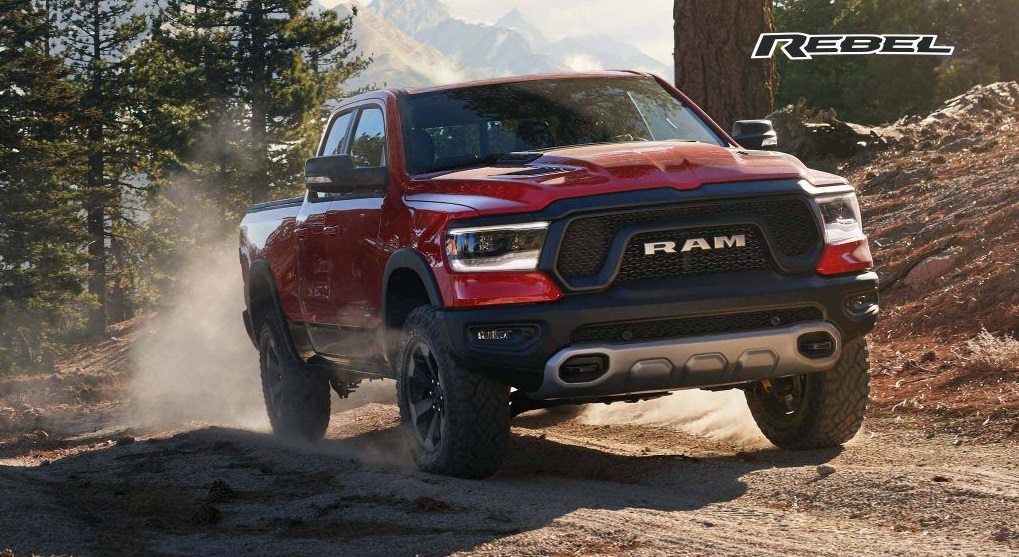 Technology
The 12.1″ touchscreen offered by the 1500 is going to absolutely blow away the competition when it comes to the navigation system within the interior. You're not going to find that on any version of the Silverado, although they do have terrific touchscreen navigation options. So if you need a huge touchscreen for your daily work or for your daily play, you'll want to opt for the 1500, hands down.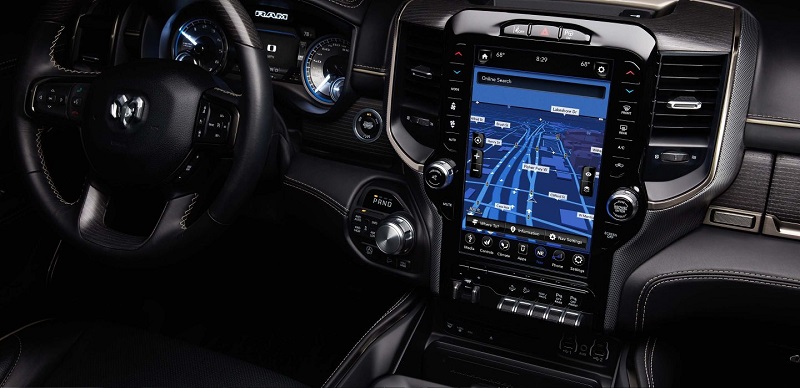 Powertrain options
We're going to concede that the Silverado works out just a little bit more powerful in terms of horsepower (395 hp and 410 lb-ft of torque for the 1500 compared to 355 hp, 383 lb-ft for the base model of the Silverado). Where the Silverado slightly wins out is when you upgrade to their 6.2-liter V-8 engine which kicks things up to 425 horsepower, something that exceeds the maximum horsepower of the 1500. But if you want pure horsepower without paying for it, you've got to opt for the 1500. It's going to give you tons of power straight out of the gates, and you won't have to go up many trims and many thousands of dollars to harness that power for yourself.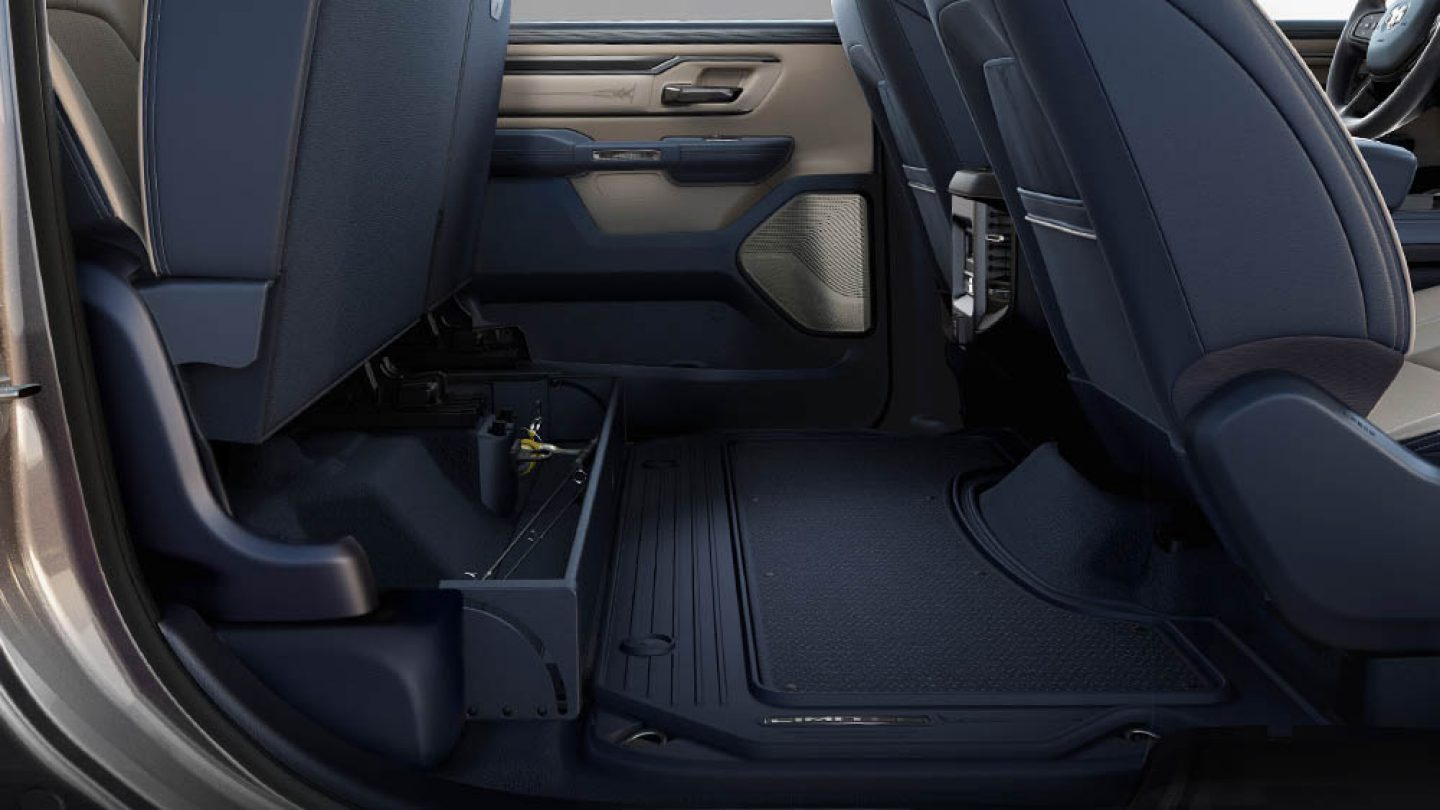 All in all, the 1500 gives you supreme technology in its 12.1″ navigation screen, terrific cargo space in the back with its RamBox, and a straight out of the gates powertrain that's going to give you plenty of horsepower and torque without having to pay for higher trims. And who wouldn't want to compare 1500 vs Silverado and then face facts: The 1500 wins out by a little bit, but it's a very significant little bit, and we're proud of the new model that is going to be serving Greensboro Lexington Winston Salem customers so well over the next couple of decades. Remember, these trucks are truly built to last, whether you use them for work or for play, so get ready to get used to them and love them for a very long time.
Contact M & L Lexington Today
M & L loves the trucks we sell here in Lexington. And we're ready to sell you your next amazing pickup truck. We'd love for that truck to be the 1500. We've briefly reviewed just why these pickups are so reliable and easy to drive, just why they're powering the next generation of hard workers and hard players, and why they're a steal when you drive them off the lot because they're going to serve you so well for decades. That's right, decades! Extended warranties can extend their lifetimes even more, and trust us when we say that you're going to enjoy every single moment you have in your pickup, whether it's for work, play, or of course, off-roading. These trucks can do the heavy lifting, take you to places you never thought you could go, and they can now provide a luxurious night out on the town with someone special, too, as the new pickup interiors are beginning to look a little more like luxury cars with the latest technology. The 12.1″ touchscreen on the 1500 is as impressive as any single touchscreen infotainment system on the market today, no matter what kind of vehicle you're driving. So give us a call here at M & L today and let us set you up with a test drive of the new 1500 whenever it hits our lot.