New RAM 2019 RAM 1500 vs 2019 Ford F-150 l Lexington NC for Sale in Lexington, NC
2019 RAM 1500 vs 2019 Ford F-150 | Lexington NC


View Inventory
2019 RAM 1500 VS 2019 Ford F-150
Big changes are afoot in the interior and exterior design of the beautiful RAM 1500 pickup truck, and today M & L Lexington is taking a look at the 1500 right alongside another very popular upcoming release: The 2019 Ford F-150. We all know that RAM and FORD both have their strengths and weaknesses, but when it comes to this particular release, we're putting our money on the 2019 RAM 1500 in 2019. We believe that this will be the big winner for a few good reasons, and we'll document that here in our review for folks in Lexington North Carolina. The 1500 VS F-150 argument is a yearly debate, but this year the winner is a little clearer thanks to over-the-top goodness like RAM's 12.1″ touchscreen that will bless the interior of the truck and make it a little like a luxury vehicle within the cabin of a pickup. And here are a few more good reasons that M & L Lexington shoppers might want to ditch the FORD and shop for the 1500 in Lexington North Carolina. It promises to be serving Greensboro Lexington Winston Salem shoppers with some magnificent tech, interior, and exterior features during the 2019 season.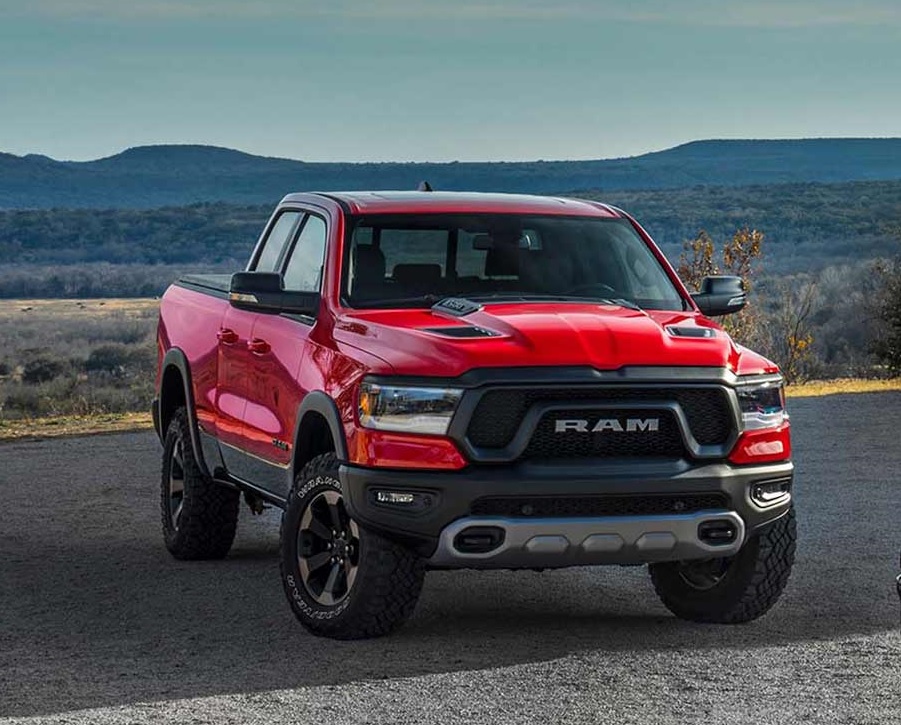 Why The 1500 Wins Out
Let's get down to the heart of the debate: It's the 1500 vs F-150 and here's why we think you should choose the 1500 as the truck that will be serving Greensboro Lexington Winston Salem drivers with the best performance and experience.
Technology
Neither of these pickup trucks is a luxury vehicle, but don't tell RAM that. They went right ahead and put a huge 12.1″ touchscreen navigation system right onto the dash in 2019. And it's not just for navigation either. You can control many parts of your pickup truck – suspension and seat heaters – right from your dash. It's ran via the Uconnect program, and it's going to completely change the way that you think about your work and/or play truck. M & L Lexington is super excited about the way that this thing looks in the interior.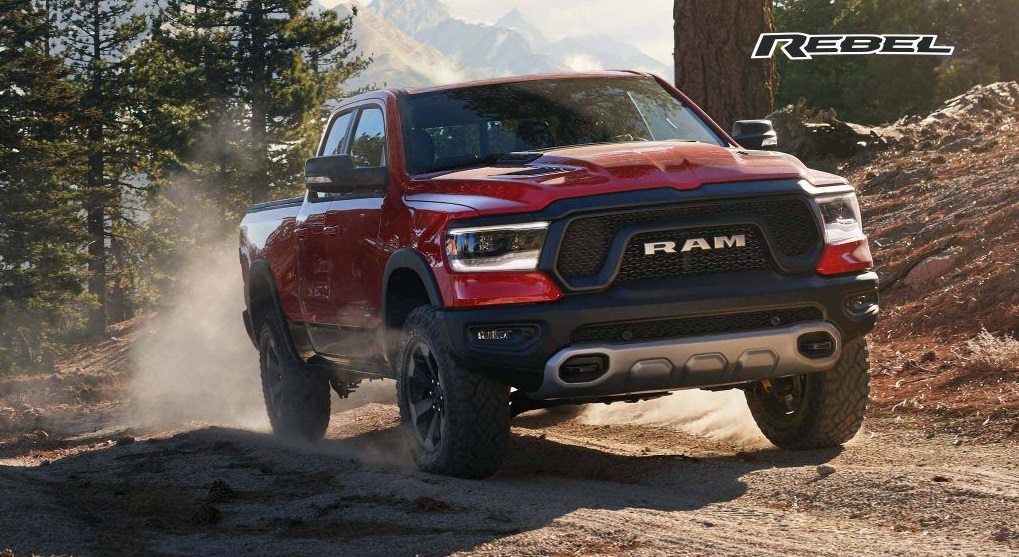 Horsepower
These are workhorses, so we need to make sure that the pickup we buy has enough horsepower. Leave it to the 1500 to win out by just a bit in this category. The F-150 gives you a 3.3-liter V6 engine that churns out 20 horsepower and 265 pound-feet of torque, not a shabby stat line in the least, but it does fall short of the 1500's 395 horsepower and 410 lb-ft of torque via a Hemi 5.7-liter V8. And those are just the base model specs, so expect things to go up even higher possibly by '19 when this one rolls out.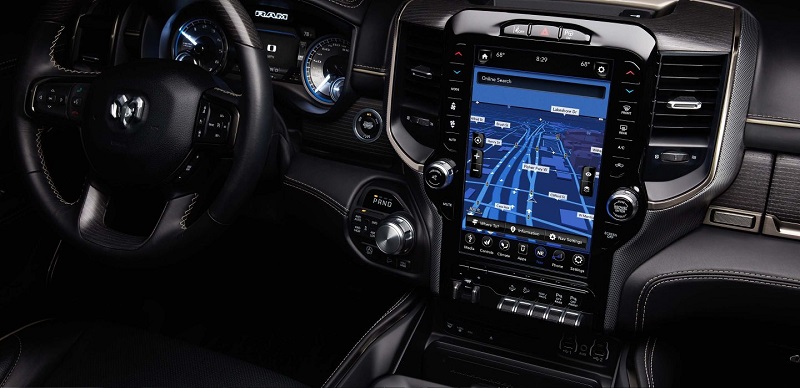 Trims
The makers of the 1500 have given you a classic lineup of near perfect trims, suited for each and every need that a pickup truck owner might have. And while the F-150's trims are impressive as well, we feel like the choices of the 1500 are just a bit ahead of the F-150 in nearly every way. You've got the amazing Limited trim, where your towing capacity is going to be through the roof and pretty much match or outdo anything the F-150 could offer. It's the perfect blend of style and power, with near luxury vehicle status in the Limited trim, except that this "luxury vehicle" can tow over 10,000 pounds. Oh, and you can always get Ram's "Max Tow" package to crank things up even more. If it's towing and hauling you're looking for, just about any trim, including the base model, is going to be sufficient if you're a 1500 owner.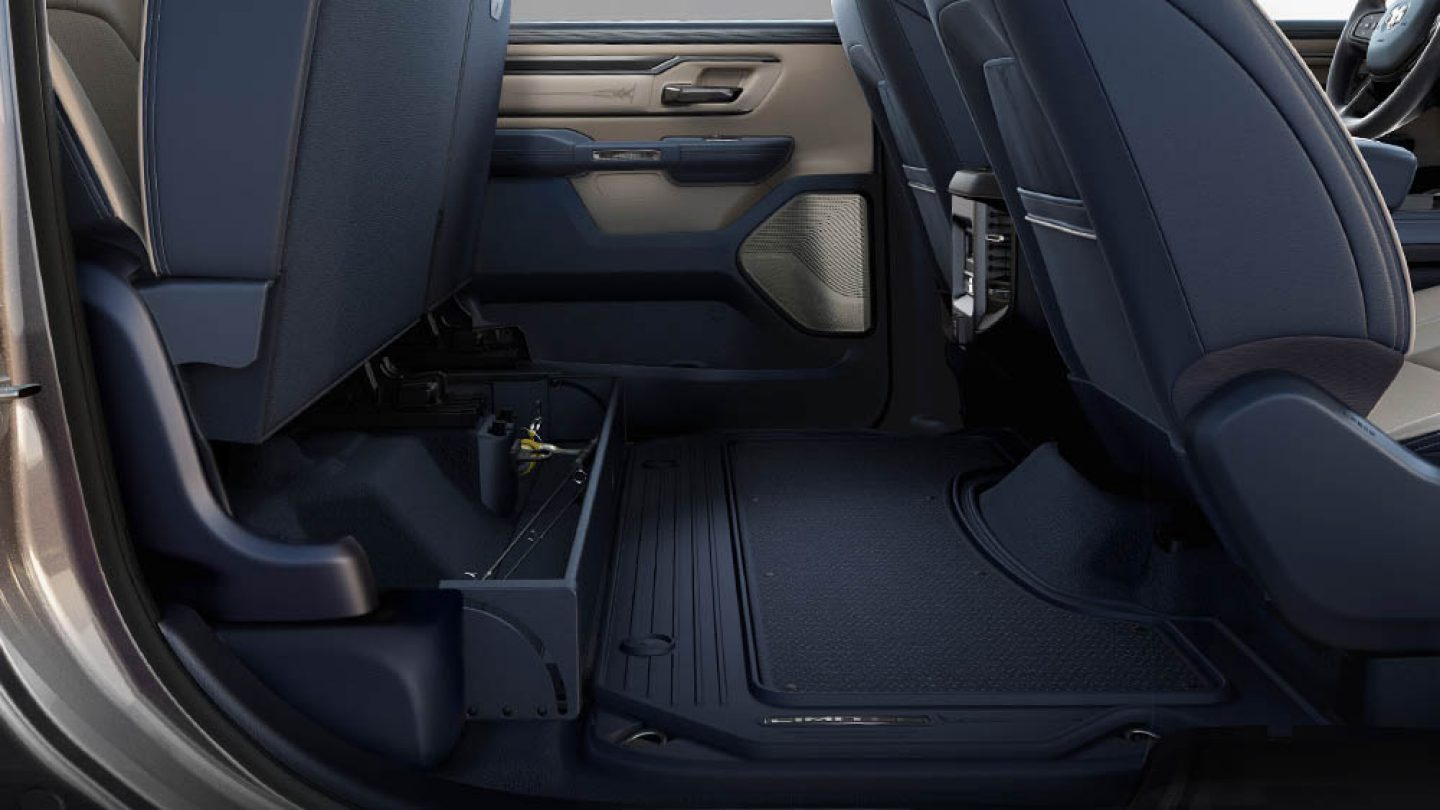 See the 2019 RAM 1500 at M & L Today
We are huge fans of what we do for a living. When you come onto our lot to buy a pickup truck, we know that you have specific wants and needs. If you need a 1500 for work, you're going to need it for something very specific, and we're going to be able to use our knowledge of this vehicle to match you with what will be the perfect trim for you. We looked at these two vehicles beside each other because we know that they're both very popular pickup trucks for the '19 season. You're going to want to weigh the pros and cons of each truck and determine which one is right for you. And it even goes beyond the numbers. Some folks simply like one brand more than the other, and if you're a Ford fan, we still invite you to give the 1500 a second glance. Come down to M & L and test drive it today, free of charge, and see just why this might be YOUR new brand. We're always easy to get in touch with. Simply give us a call on the phone to schedule your test drive or look through our inventory and decide which model is going to be right for you. If it's the 1500, you're in luck! This is going to be far and away one of the best trucks of the '19 auto season, and anyone would be blessed to drive away in one of the handsome and majestic pickups. Call us today to get everything started. We look forward to serving you.