New Jeep 2020 Jeep Gladiator review in Lexington NC for Sale in Lexington, NC
2020 Jeep Gladiator review in Lexington NC
Vehicle Overview
The Jeep brand is most well-known for its many utility vehicles, but it did venture into the pickup truck segment for a period of time. The Comanche was a compact Jeep truck that was offered between 1985 and 1992. For the first time since the Comanche was discontinued in 1992, Jeep is offering a new pickup truck for its loyal consumers to take home. The 2020 Jeep Gladiator will differ dramatically from the Comanche in many ways. In addition to being loaded with impressively modern features and style capabilities, the Gladiator will be a midsize pickup truck that has larger dimensions and relevant style elements. After reading a few reviews about the 2020 Jeep Gladiator, you can stay in touch with our Jeep team serving Lexington Winston Salem Greensboro. Now is a great time to contact M & L Chrysler Dodge Jeep RAM for current information.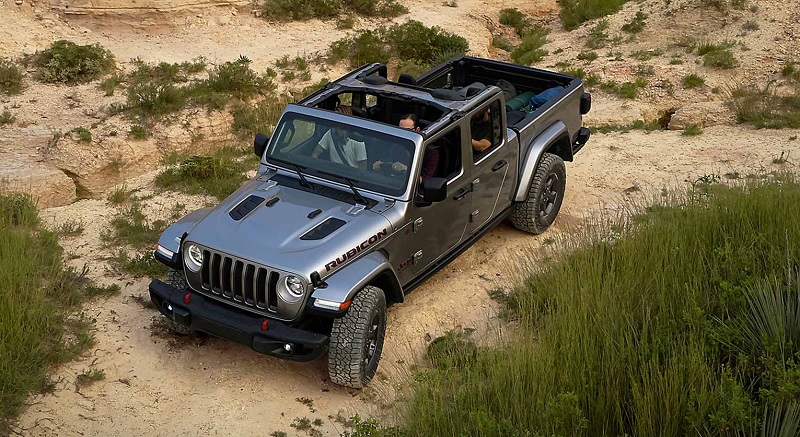 Exterior – 2020 Jeep Gladiator
If you have been following the Jeep lineup for years, you may be aware that previous Jeep truck models may have looked like a Wrangler with a very small bed in the rear, but the new Jeep Gladiator is a true midsize truck. It does have a front-end that looks like the modern Wrangler. However, when you read reviews about the 2020 Jeep Gladiator, you will learn that the Gladiator truck will be 31 inches longer than the current 4-door Wrangler. In addition, the wheelbase is approximately 19 inches longer. In the rear, there is a 5-foot bed that accomplishes all of your hauling needs. Because of these and other unique features in the Jeep Gladiator, this truck is 400 pounds heavier than the 4-door Wrangler is. The Gladiator has four doors, a signature Jeep grille, rounded headlights and other distinctive features that Jeep enthusiasts will love. The rear of the cab drops vertically down into the bed. There is a large rear window with a sliding component. Jeep fender flares and an easy-open liftgate accessorize the exterior further. The Gladiator also comes with 33 to 35-inch tires, MOPAR optional parts, LED lights, storage drawers on the exterior, a bikini top, tube doors and more. When you contact M & L Chrysler Dodge Jeep RAM serving Lexington Winston Salem Greensboro, you can get up-to-date information about the exterior and the release date as this information becomes available.
Interior – 2020 Jeep Gladiator in Lexington
After reading a few reviews about the 2020 Jeep Gladiator, you may realize that this truck is well-designed throughout the interior as well. It has a folding backseat that enhances your ability to use the cabin for storage or for passenger seating as desired. Multiple storage bins are loaded in the cabin and have their own locking mechanisms for security. For functionality, a wireless speaker is placed behind the backseat and can be used outside of the vehicle on your adventures. As you might expect from a Jeep, the hardtop variations are removable or foldable, and this gives you the ability to enjoy an open-concept riding experience in the Wrangler. The new Jeep Gladiator is also a high-tech vehicle that will come with a Uconnect infotainment system, Android Auto, Apple CarPlay, a large color display screen, a great sound system and a radar camera. It will also be loaded with exceptional safety features, including a rearview camera, emergency braking, adaptive cruise control, and advanced airbag system and more.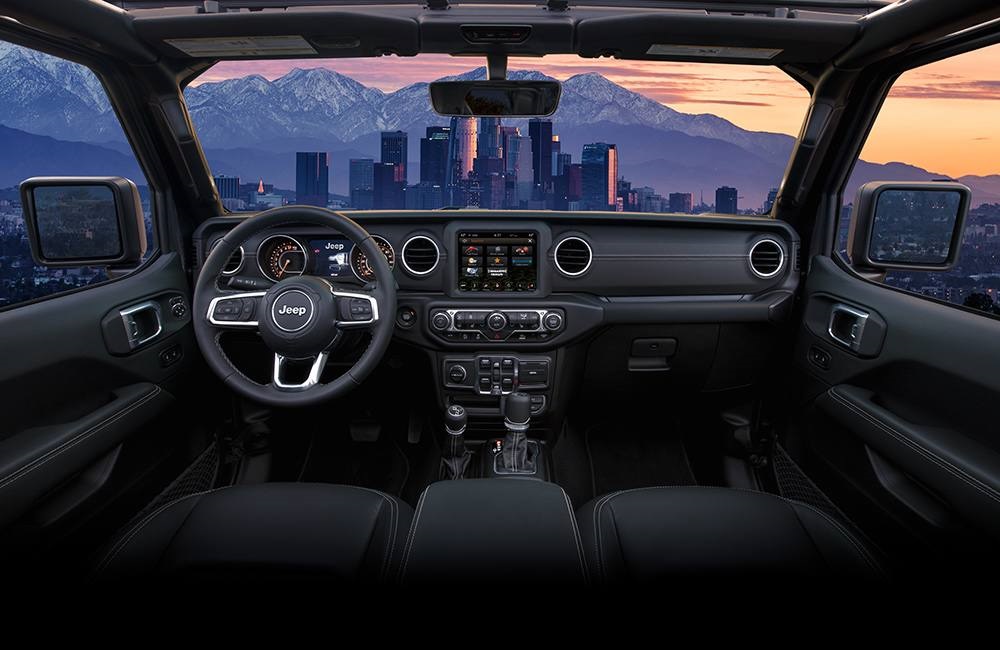 Mechanical/Powertrain – Jeep Gladiator specs in Lexington
The 2020 Jeep Gladiator will be available in four trims, and these are the Sport, Sport S, Overland and Rubicon. Our sales team serving Lexington Winston Salem Greensboro is excited to tell you about performance capabilities for each option available and to get you on the road for a test drive as soon as possible. The primary engine is a 3.6-liter Pentastar, V6 engine with a manual transmission and automatic start-stop technology. It offers 285 horsepower along with 260 foot-pounds of torque. An automatic transmission is available. Another powertrain option is a V6, EcoDiesel 3.0-liter turbocharged engine that offers 260 horsepower with 442 foot-pounds of torque. There may also be a plug-in hybrid version of this truck available. Depending on the powertrain that you decide to take home, your Jeep Gladiator may be able to tow up to 7,650 pounds. It will be equipped with a four-hitch design and multiple connectors. There are also 4×4 options available. Most versions will be equipped with a limited slip differential, a sway bar disconnect feature, front and rear axle lockers, an exceptional suspension system, steel bumpers, a front winch and may additional features.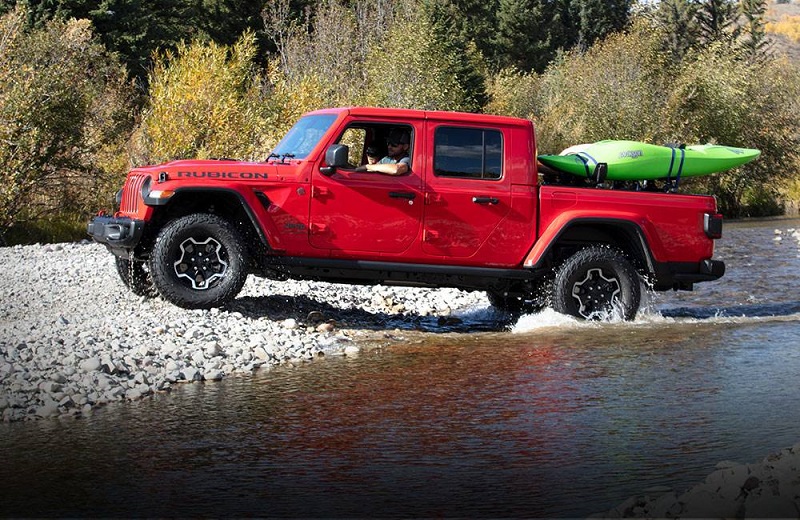 Now that you know more about the 2020 Jeep Gladiator, contact M & L Chrysler Dodge Jeep RAM for more information. At our dealership serving Lexington Winston Salem Greensboro, we can keep you informed about the new Gladiator and can let you know when it is available for a test drive.
* Informational/opinion based review. Please contact dealer for complete details.