New Dodge Best Car in Lexington NC – 2018 Dodge Charger for Sale in Lexington, NC
Best Car in Lexington NC – 2018 Dodge Charger
View Inventory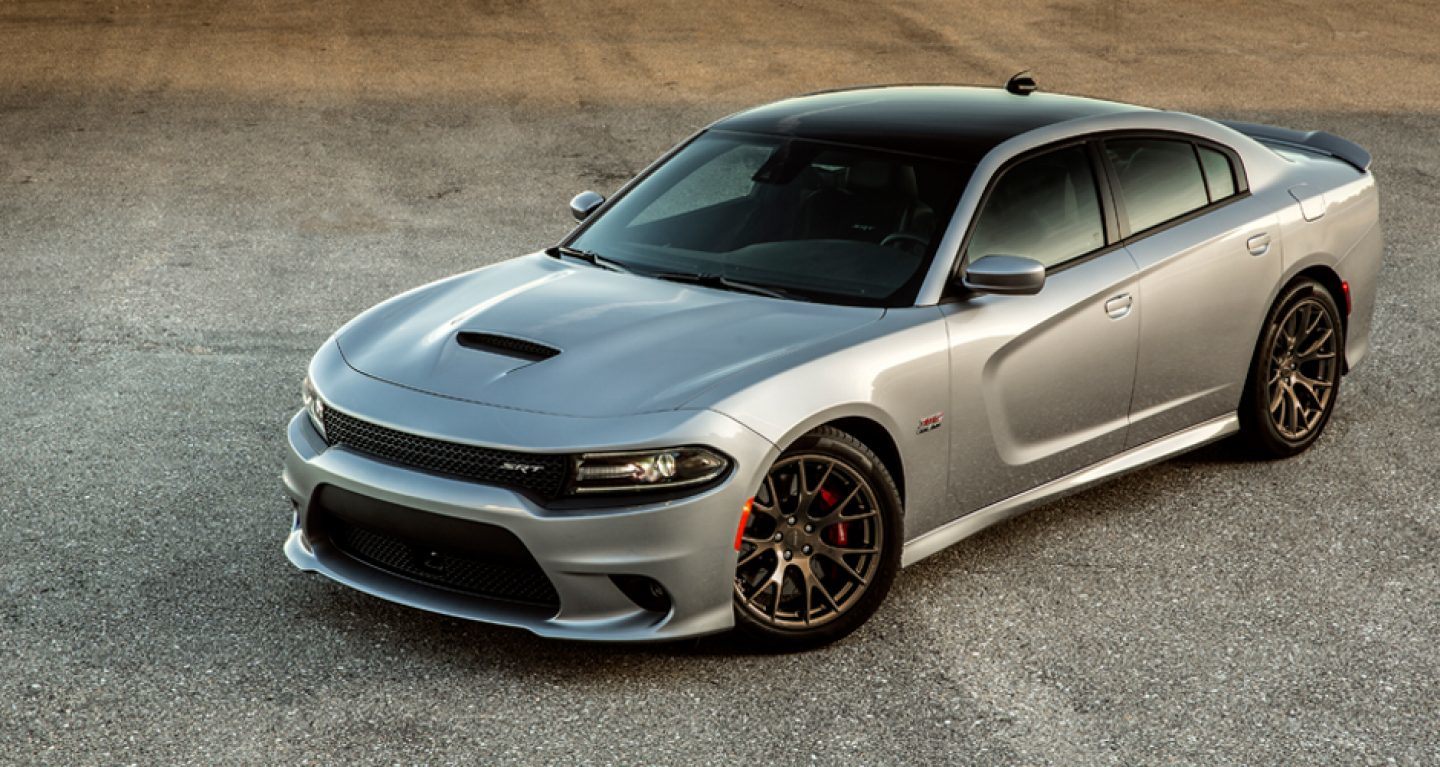 The Best Car in Lexington NC
Distinctively American, with big muscle and lots of roar, the 2018 Dodge Charger has stood the test of time and is now one of the oldest continually running vehicle models in existence. It keeps to its roots, presenting the same large frame and menacing front-end that marks it as an American Muscle icon. Available in a variety of trims, including several variants that aren't afraid to shy away from a powerful V-8 engine, the manufacturer has gone to great lengths to ensure that this year's 2018 Dodge Charger will have a model that will fit nearly any driving need. From everyday family carrier, to track-day performance monster, if you're looking for the best car in Lexington NC the Charger may be the right fit for you. Come take a look at the your local Lexington Dodge dealer to see the power and muscle on display in this year's car.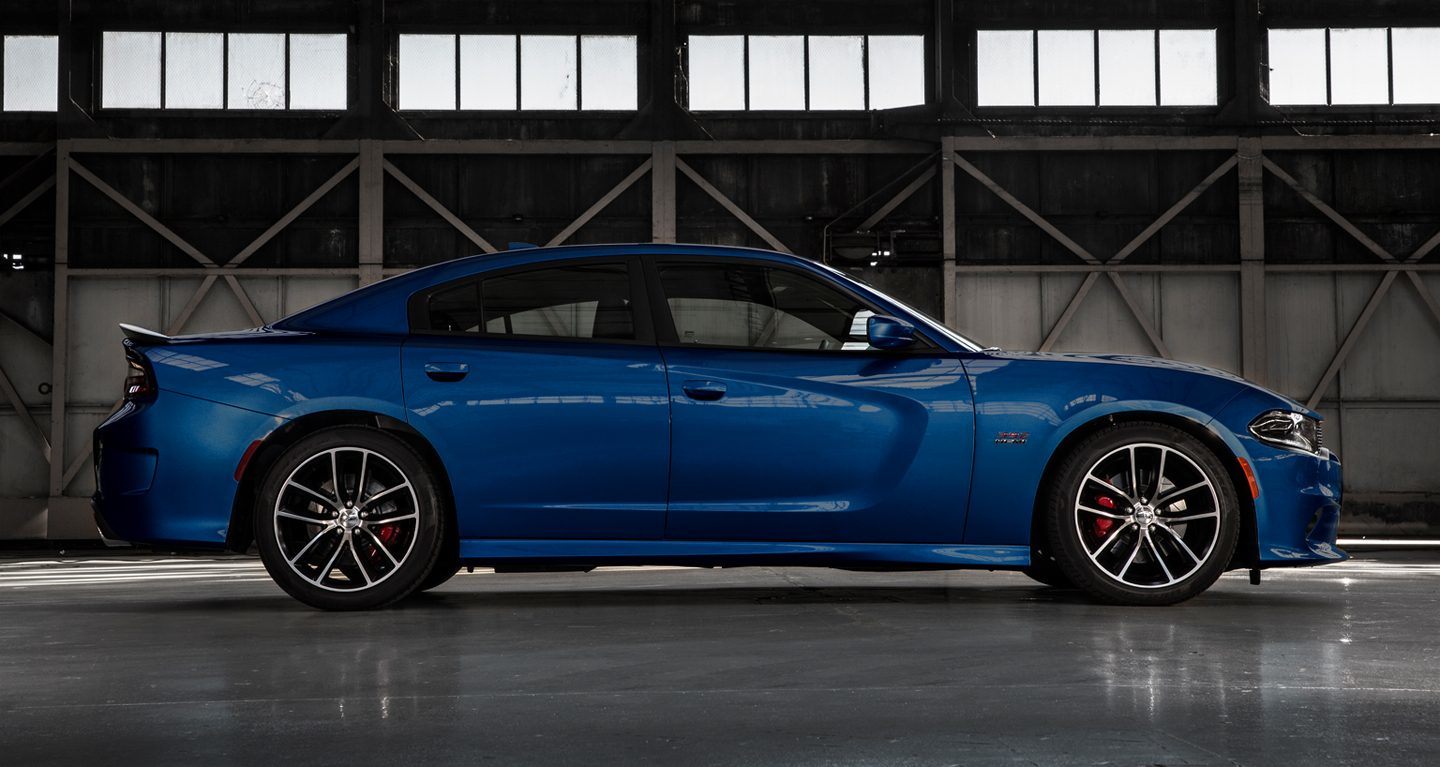 Exterior
Getting a very slight re-styling for 2018, this vehicle still echoes its American Muscle roots. The strong, powerful frame is surprisingly reserved, but hints at the vehicle's race-ready underpinnings. A grinning front-end grill clearly states that this beast is ready to roll off the starting line, whether it be on a track or at a red light. Higher trims and available optional extras let owners flex their track-day heritage with blacked out wheels, spoilers, and a functional hood scoop. The comparatively tall frame allows for good ground clearance at the undercarriage, with space for passenger head room and leg room. The frame has certainly become more lean since the massive redesign in 2005, losing many of its hard edges, but keeping the strong lines and imposing visage that makes this such an iconic declaration of American ingenuity.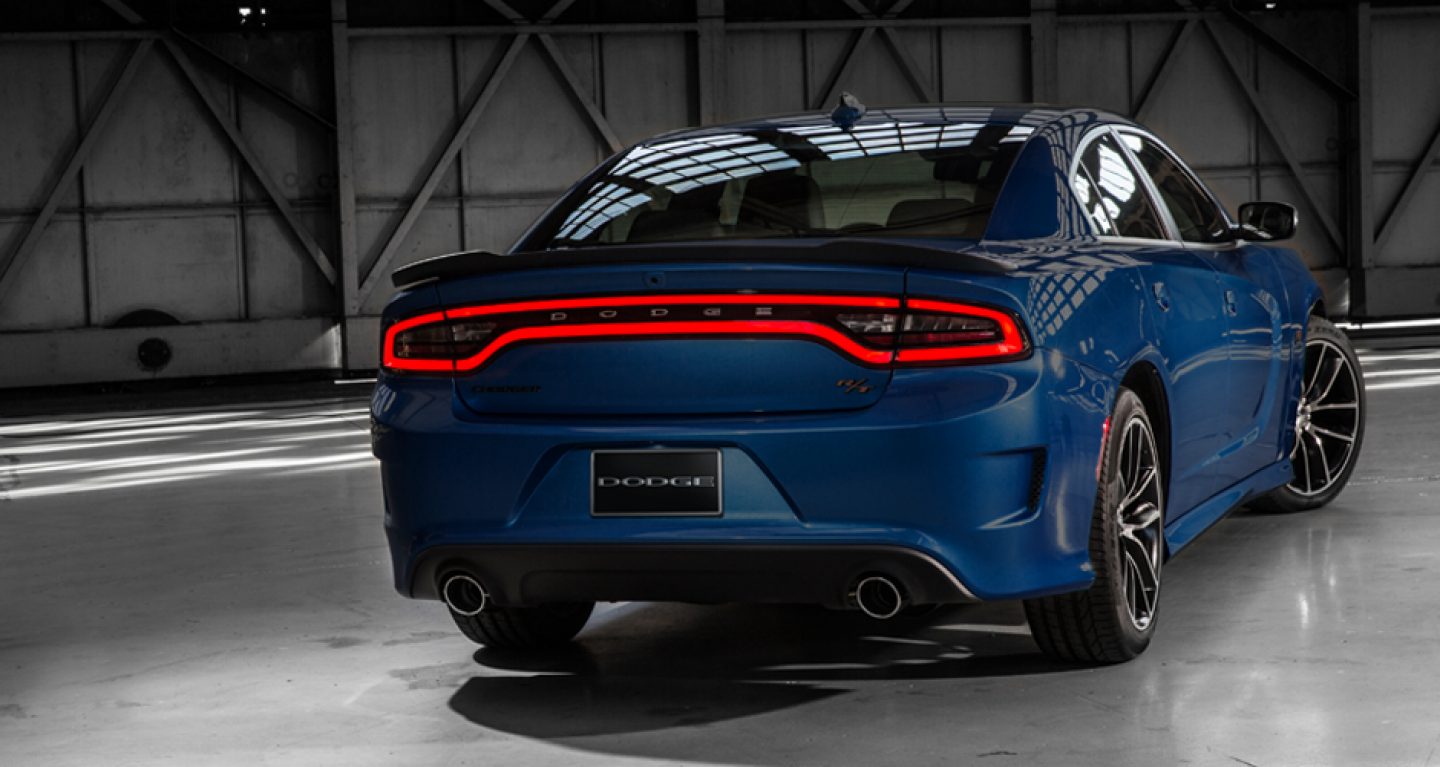 Interior
This year's model is still a mid-size sedan, maintaining the American Muscle heritage it's been a representative of since the 60's. With a wealth of head room in both the front and back, as well as plenty of leg room, the vehicle will comfortably accommodate four adults. There's a cavernous amount of trunk space, particularly for a vehicle aimed at performance. Chargers that are selected with the V-8 engine option will come with even more comfortable seats, adding additional cushioning and a noticeably more upscale interior aesthetic. Both the V-6 and V-8 models are surprisingly quiet to drive in, though the V-8 will make itself known with a throaty roar under heavy acceleration. Part of this is thanks to a mechanically controlled exhaust system that allows for quiet running when simply cruising, which will then allow the engine to "open up" and growl when the pedal hits the floor. It's a nice design choice that gives the best of both worlds, and a very natural on-demand shout when it's wanted.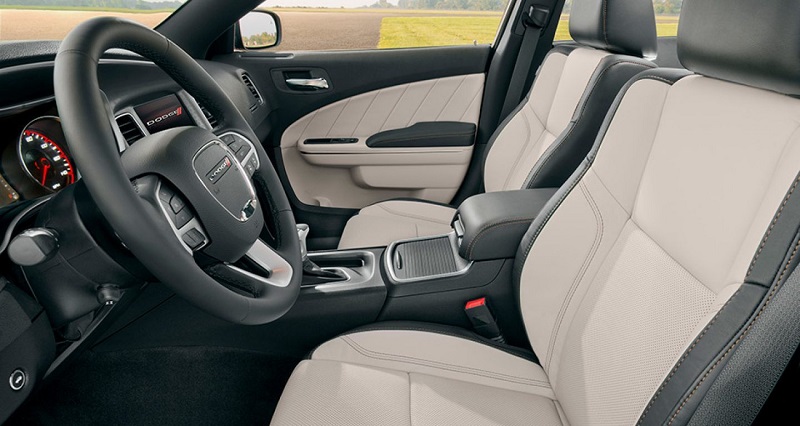 Mechanical
Big and heavy, the 2018 model somehow manages to be graceful on the road. This is largely due to its chassis, which borrows some of its bones from the Mercedes E-Class, and a suspension that is continually being improved upon from year to year. When it comes to on-road performance, it handles corners surprisingly well, a trait that's only recently become more common in American-made performance vehicles. Dodge has spent a lot of time and effort to make sure it doesn't just go fast in a straight line, but is able to skillfully navigate bends, corners, slopes, and hills. Improved braking gives drivers the freedom to open up without fear of coming up short in the stopping department. It has a smooth ride, able to tackle even bumpy roads without interior discomfort.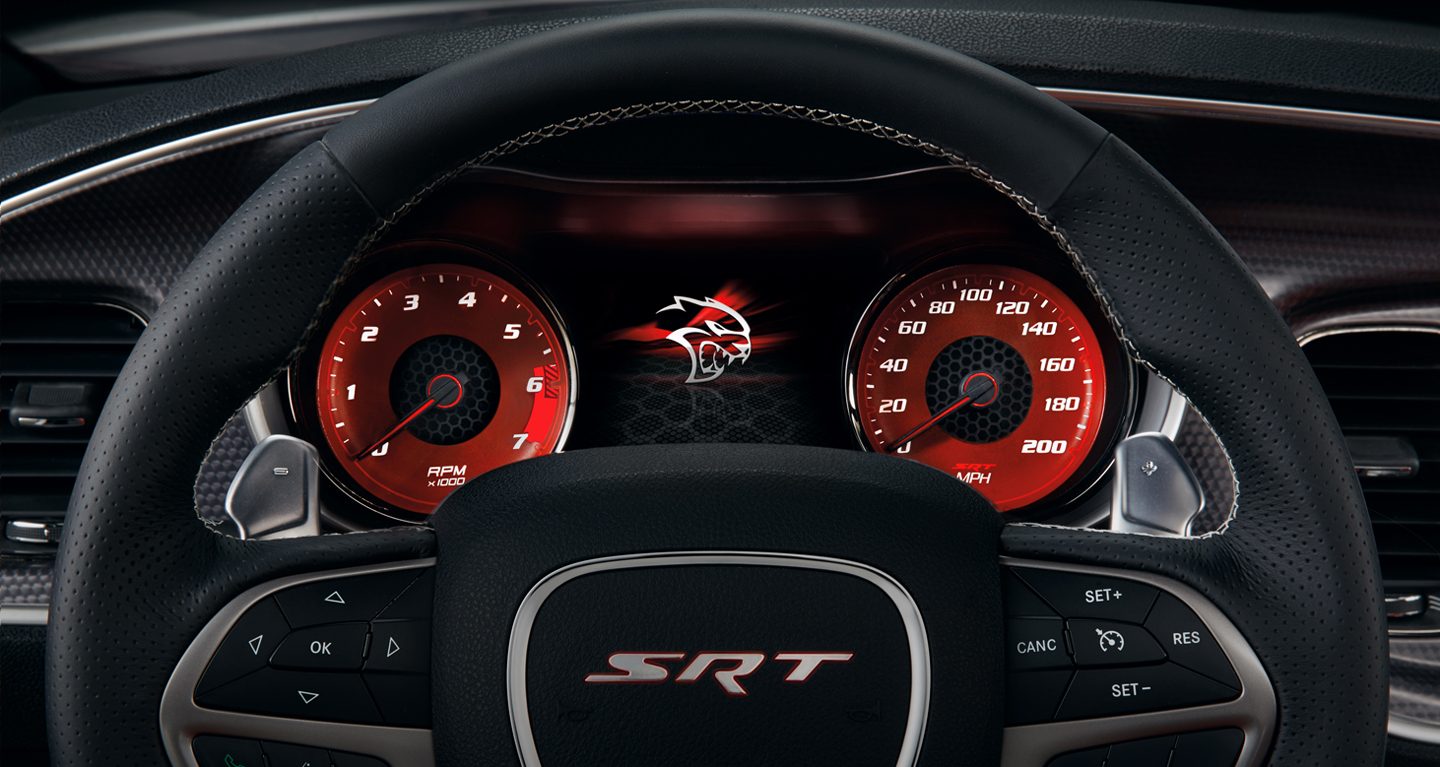 Powertrain
This is where the 2018 model is really able to show its heritage. While many car companies, including American ones, are shying away from big V-8s and even V-6s, Dodge embraces the tradition of big Hemi power. With two main powertrains on offer, the Charger ends up being a versatile car. The base model V-6 still houses an impressive amount of power, 292-hp, and it's exceptionally good at getting respectable gas mileage and creating a quiet ride for occupants. It'll still emit a low rumble when allowed to unleash all that power, but it's on-demand and at the drivers control. The real gem here are the larger V-8 options – and we'll exclude the borderline madhouse that are the Hellcat variants – which offer up to 485 horses of Hemi muscle. Coming it at a massive 5.7L-liters, the V-8 doesn't so much growl as it does roar when it's pushed to the red-line. An even larger 6.4L variant will dwarf even large GM trucks engine offering. Both V-8s include cylinder deactivation technology to help keep fuel economy under control, and are mated to a sublime 8-speed automatic gearbox with very cooperative paddle shifters for power when it's needed.
Safety
This year's Charger gets 5-stars in crash safety tests from the NHTSA. A rear-view camera is now standard on all models, a welcome addition to the standard safety lineup. Rear parking sensors and blind-spot monitors are also now standard, adding to the tech-safety features found on all Chargers. Certain trims and optional extras will add lane-departure alerts, lane control assistance, forward-collision warning, as well as automatic emergency braking and adaptive cruise control.
American Muscle for Today's Driver
Dodge continues to impress with its continued improvements on the Charger's performance, style, and comfort. The best car in Lexington NC might just be the 2018 Dodge Charger, and heading over to your local Lexington Dodge dealer is the best way to get in and test drive one today. Your Lexington Dodge dealer will have one on display, ready for you to get in and feel the rumblings of its throaty V-8 for yourself!