New RAM Best Truck in Lexington NC – 2018 RAM 1500 for Sale in Lexington, NC
Best Truck in Lexington NC – 2018 RAM 1500
View Inventory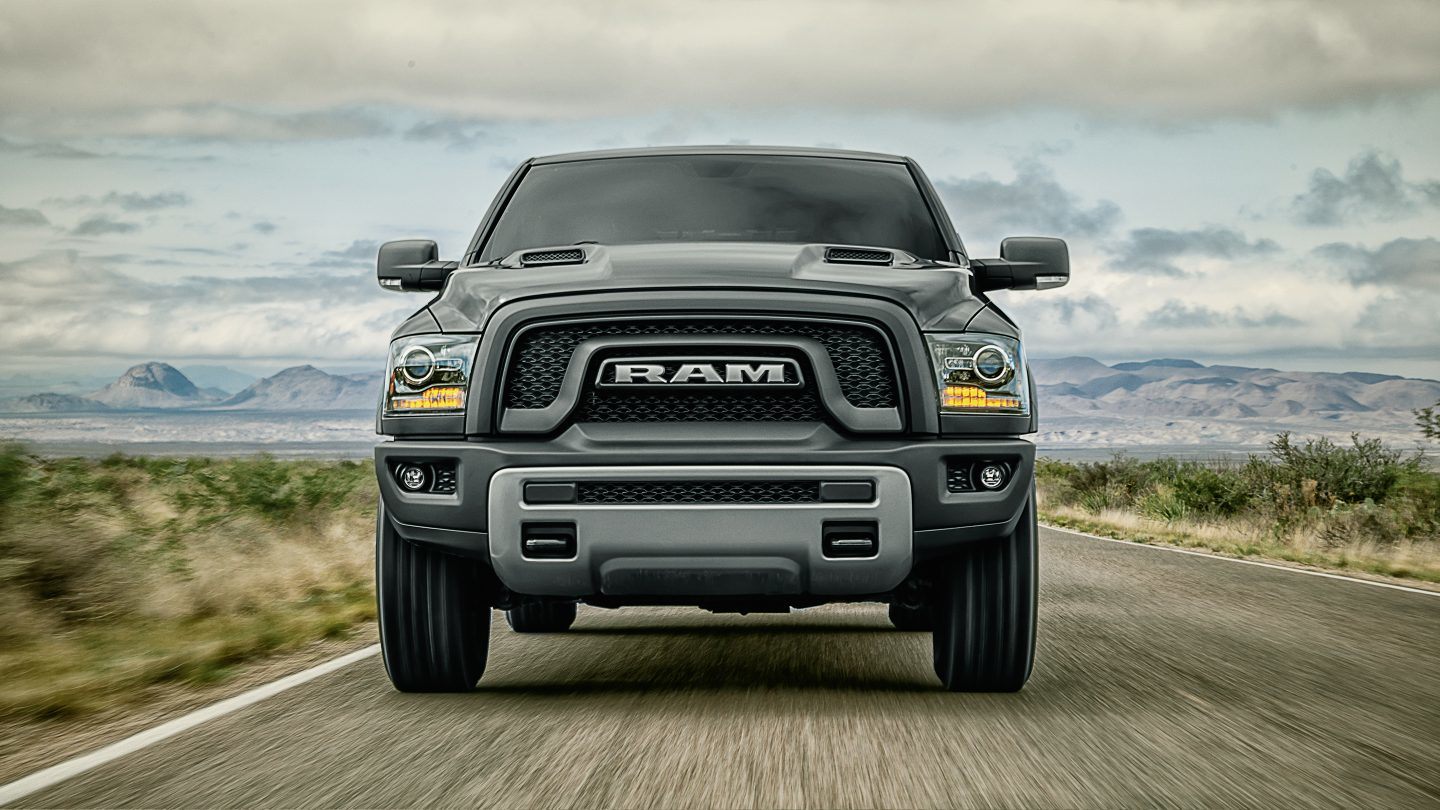 Vehicle Overview
Some interesting and exciting new changes are on the way for the 2018 Ram 1500, and we're going to be the first to welcome it as a true best truck in Lexington. From upgrades and new options for the interior, exterior, and powertain, along with an exciting edition called the Limited Tungston edition, we're happy to welcome this one to Lexington RAM with wide open arms and our eye on the roads. Practicality is the name of the game for the interior cabin, but it's a bit more flashy on the exterior, as the Ram 1500 strives to keep up with the times and make itself more of a standout as an everyday vehicle and not just a workhorse. It's a fine edition to any work fleet in Lexington North Carolina, but you'll also find that it's a perfect family vehicle as well. This one is definitely on our short list for best truck in Lexington.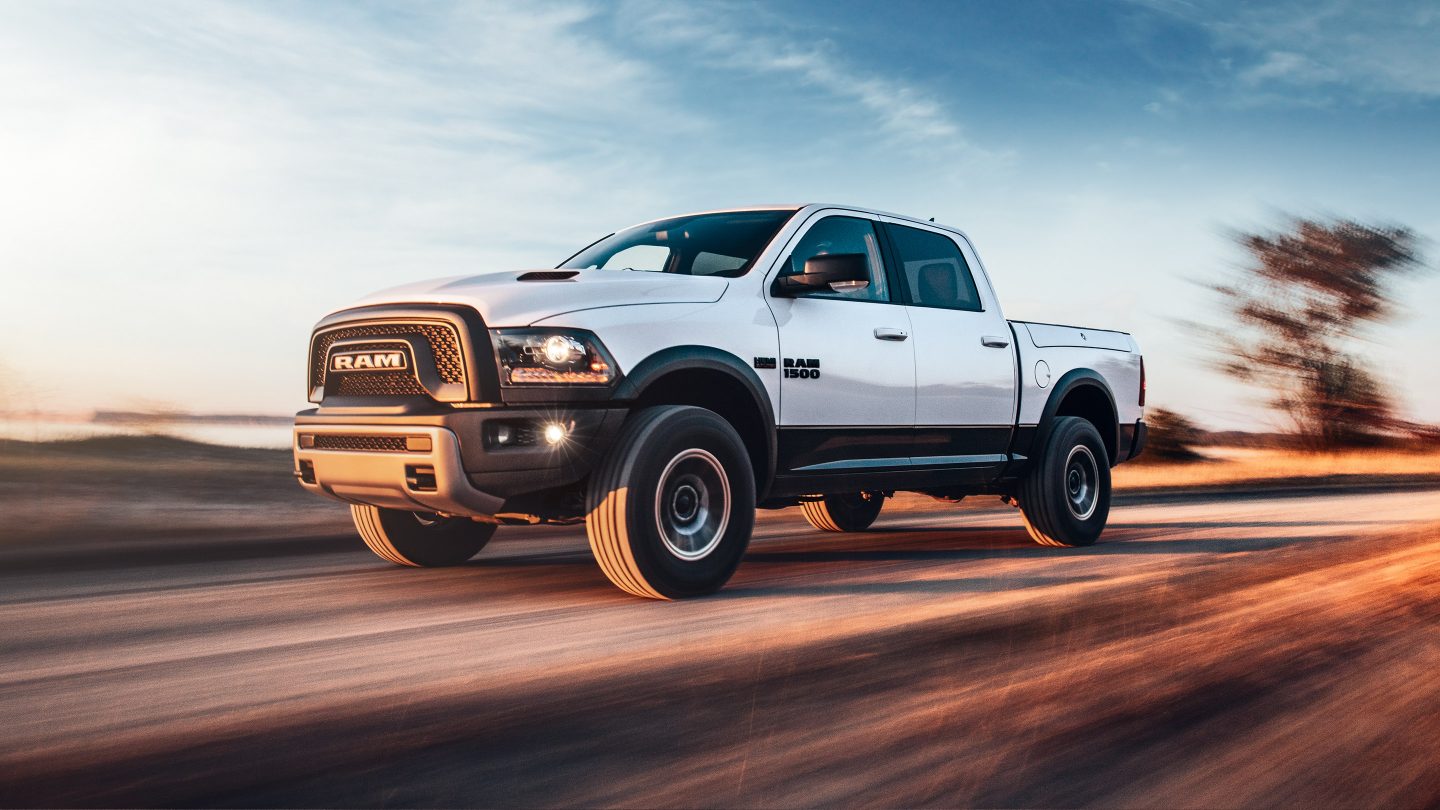 Exterior
Lexington RAM staff were impressed by the new ruggedness of the latest RAM 1500. The beautiful chrome-cladded grille is suitably marked with the RAM logo, a symbol of power and work ethic. Satin-painted wheels, blackout headlights, and body color door handles make for one handsome ride, whether you're heading to work or taking your family out for a day at the lake. This truck has a little something for everyone, and it only gets better as you look at your options on trims. Just one example of how much is available to choose from, you've got the Harvest Edition that comes in two additional colors: ase IH Red and New Holland Blue. This one is dedicated to the farmers of the world.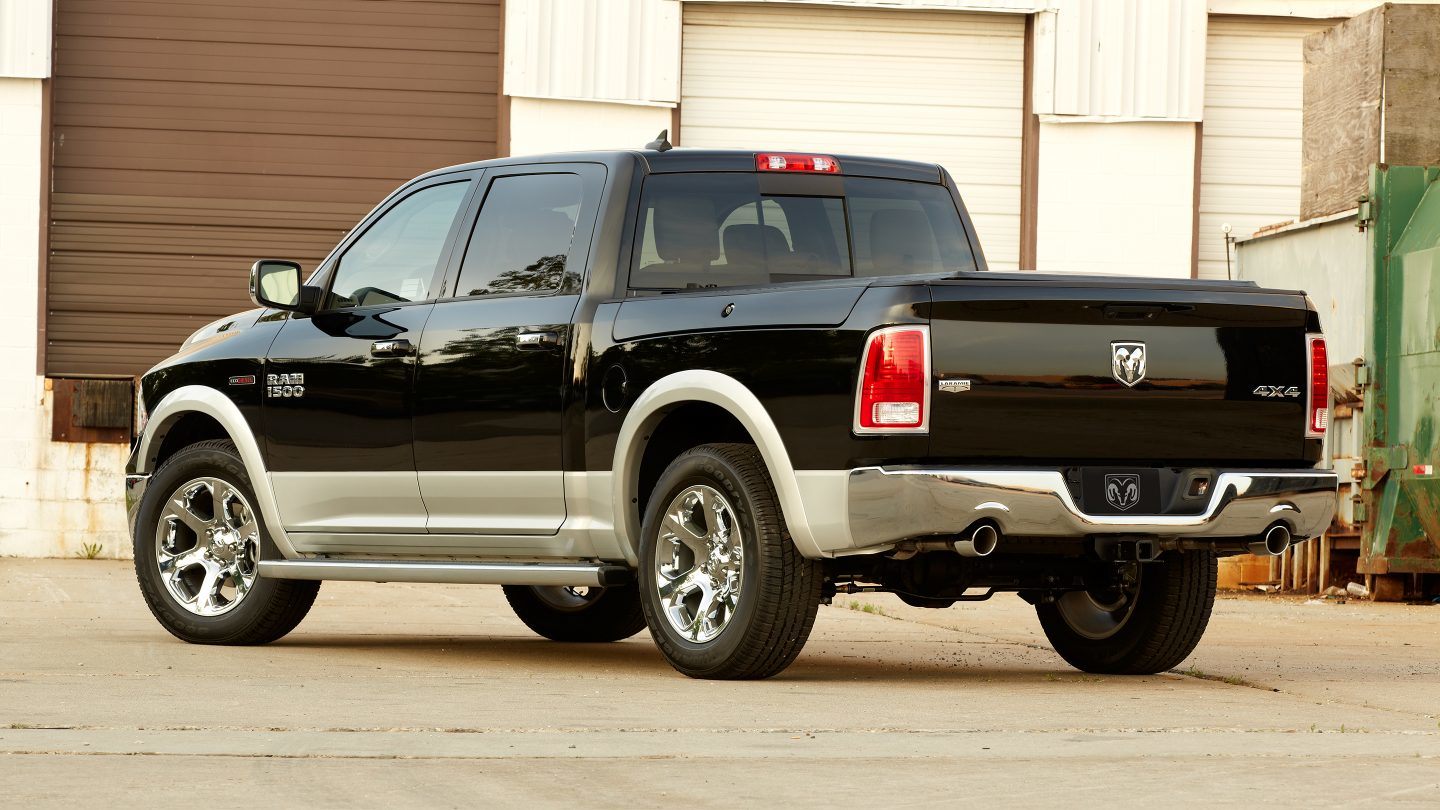 Interior
First row bucket seats make for a comfortable journey in the 2018 RAM 1500. Storage space can be saved in the cabin thanks to a rotary shifter. With a standard titled steering column, you'll have an easy job of adjusting the wheel to suit your height. And options abound, though not a lot of them are standard. For example, you can get heated front and rear seating, but it's only optional, not standard. The Lamramie Longhorn features leather-trimmings and genuine ashwood, two musts for some folks. The name of the game here is OPTION. You have plenty of opportunities to get the kind of luxury cab you want when you go for higher trims.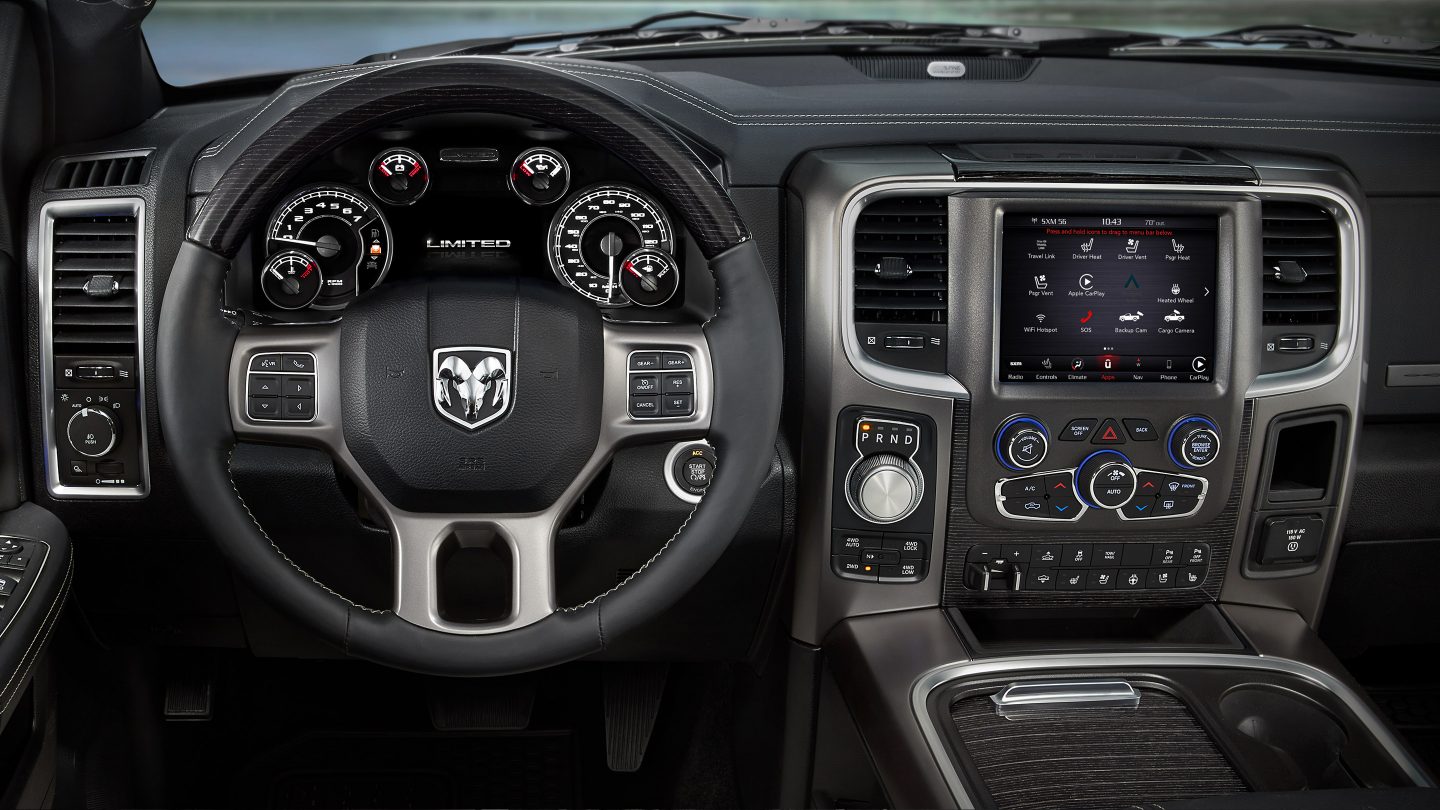 Mechanical
Short And Long Arm suspension in the front and multi-link in the back make for a sturdy, smooth ride. Other mechanical highlights of the 1500 in 2018 include a 160 Amp Alternator, Towing w/Harness and trailer sway control, HD shock absorbers, and 4-Wheel Disc Brakes with 4-Wheel ABS. The 730CCA Maintenance-Free battery in this truck isn't too shabby either. All-in-all, there's a lot to be impressed by here.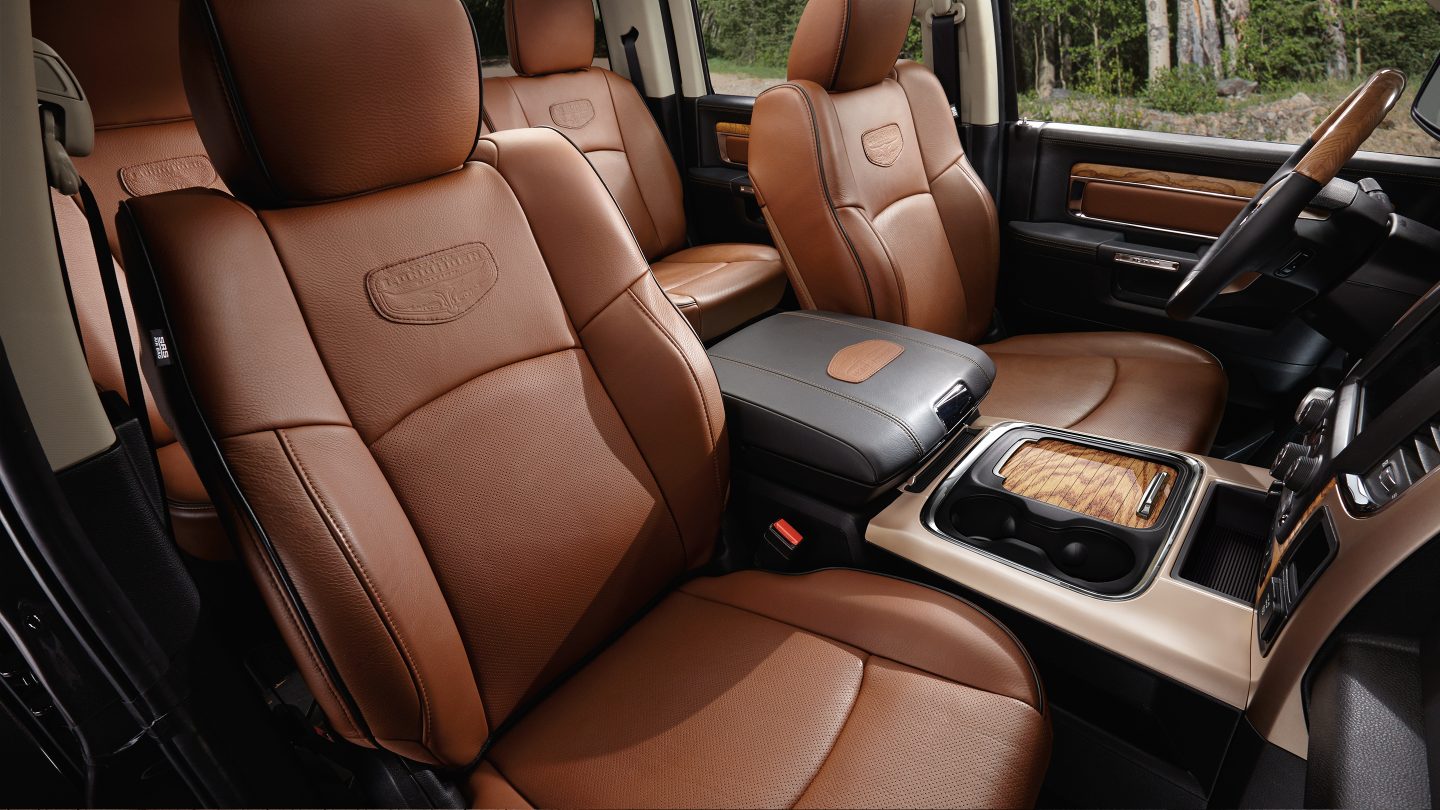 Powertrain
Drivers in Lexington North Carolina know that this line of trucks is for hauling work equipment and families. What you want is power, not necessarily a lot of acceleration, and that's exactly the kind of performance you can expect out of the 2018 RAM 1500. The 2018 powertrain specs fit this design rule in general. You've got a 3.6L V6 24V VVT -inc engine with 8-speed automatic transmission, but you can go higher than this if you select more premium trims. This standard engine gives you 305 horsepower and 269 pound-feet of torque. Things can go up from there, though. Another engine option is a 5.7-liter V8 that churns out 395 horsepower and 410 pound-feet of torque. Another option: 3.0-liter turbodiesel V6 gives you 240 horsepower and 420 pound-feet of torque. It's all about choice.
Safety
Much more is expected of vehicles in 2018. Safety is always a huge keyword when anyone is shopping at Lexington RAM, so we'd like to give a big positive checkmark to this truck for its safety features. We believe it will be one of the safest trucks in Lexington North Carolina. There's a lot of performance dynamics in this one, so you need a lot of safety features to control all that power. This one comes with Electronic Stability Control, Traction Control, Brake Assist, Front Head Air Bag, Front Side Air Bag, and driver and passenger air bag.
Closing Thoughts
If you're looking for a short list of contenders for best truck in Lexington, this one is going to make the majority of lists by any accounts. It has ample amounts of tech, a practical cab that can be upgraded to luxury if you desire, and plenty of strong rugged workmanship to throw behind the brand name. We feel like the majority of our customers who love the full-size brands are going to appreciate this one for the strong, rugged vehicle that it is. Whether you want to hit the road for adventure with your family or you need it to do some heavy lifting on a farm, it's going to live up to your expectations and then some. To get the best idea, though, you've got to get behind the wheel yourself and feel its powerful haul features for yourself. We invite you to stop by and see us today, give us a call on the phone, or request a quote for one of these trims today. Our dedicated staff will get back with you very soon and help you drive home in one of these beasts.