Compare 2019 RAM 1500 Vs 2018 RAM 1500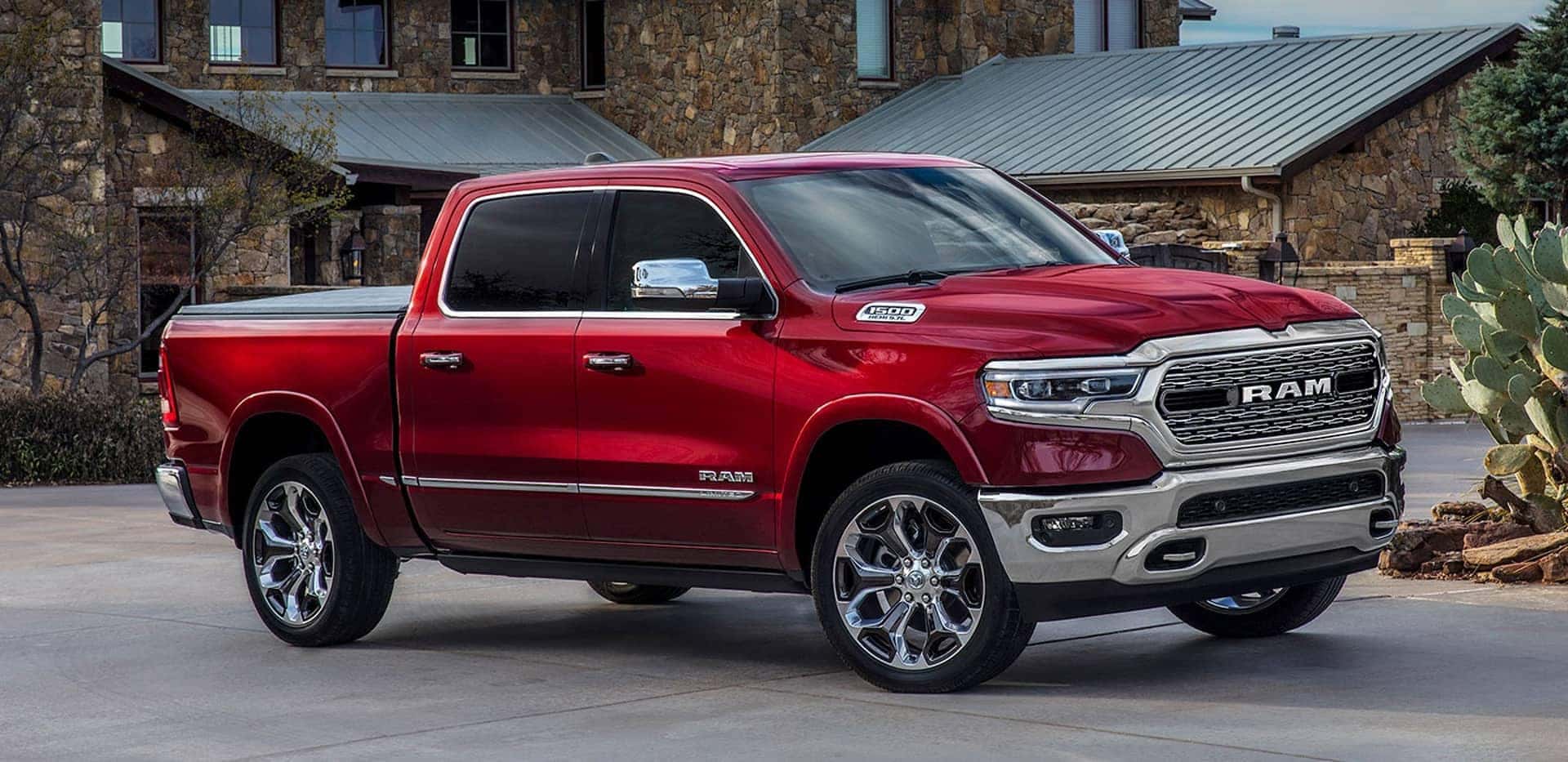 MODEL OVERVIEW
We all know that the RAM 1500 is one of the world's best and most handsomely rugged of all work trucks, and it's not too shabby for a round of play either. Here at M & L RAM, we're celebrating the anticipation for the 2019 RAM 1500 by paying tribute, and comparing it to, the 2018 RAM 1500. When we compare models, we realize why we need the upgrades that innovation brings each new year, and we understand that it's possible to trade in those old models and usher in the new era without feeling a bit guilty for it. Sometimes people just prefer to buy brand new trucks every year, and M & L RAM is here to help you decide whether or not.

FEATURES OF 2019 AND 2018 RAM 1500
To kick off our goal to compare models, we'll go category by category to let you know what's new in the 2019 RAM 1500. People in Lexington, North Carolina love to learn more about these rough and tumble trucks, so here's your chance. It's our opinion that both of these models will be serving Greensboro Winston Salem Lexington drivers with unparalleled style, class, and service for years to come, but the 2019 model definitely has a little something extra special to offer.
2019 RAM 1500'S EXTERIOR CHANGES
The exterior of the truck gets a fresh grille upgrade, with proportions that make the grille shorter but much wider, so it's a distinct new look that many people will want to switch to in Lexington, North Carolina. The taillights are also getting a much-needed modern appearance, with a more angular appearance that brings them straight into the modern day in 2019. Aerodynamics will be improved as well thanks to a big shift in the bed sides, making them higher and therefore more aerodynamic. Despite the changes, this is the same good old-fashioned RAM under the hood as you've always loved. You'll get plenty of power with a bit more glitz and glamour.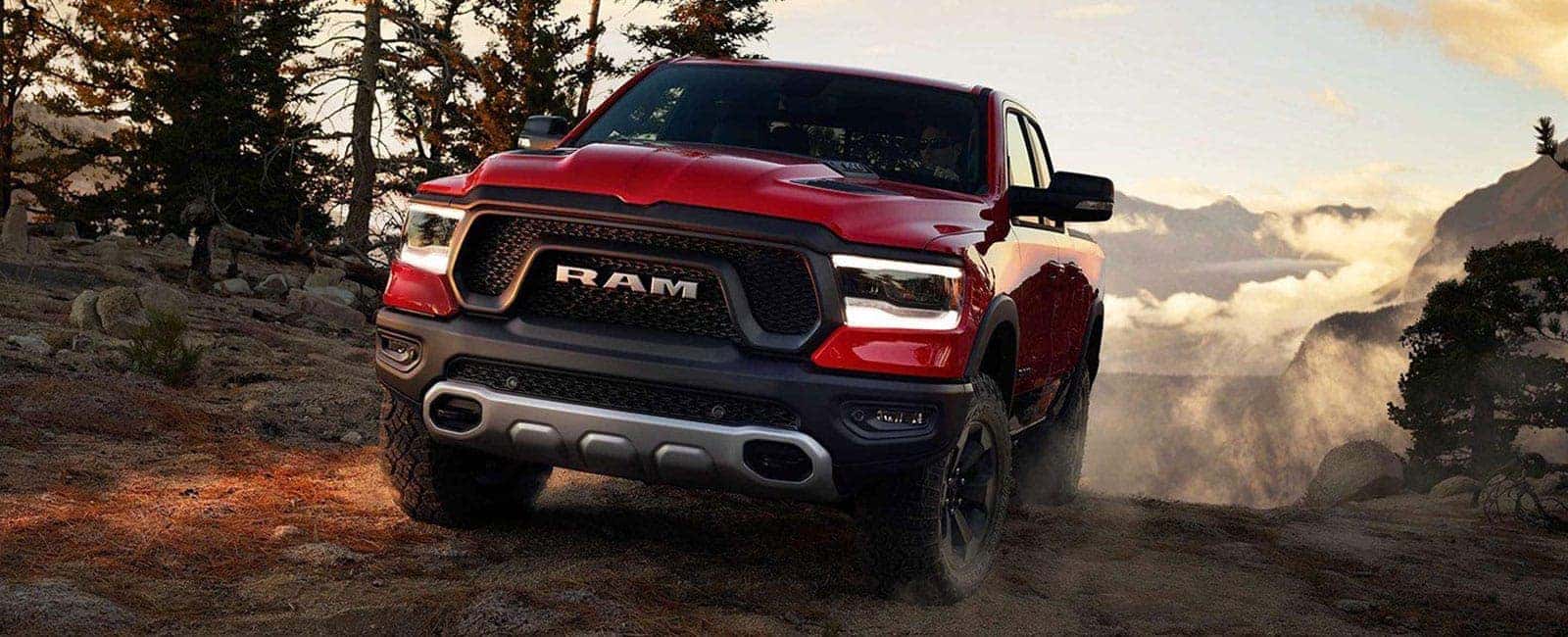 2019 RAM 1500'S INTERIOR CHANGES
The interior gets a fresh new look with an entirely redesigned instrument cluster and more functional steering wheel, with updated controls and a fresh new feel. And if you want to get more functional and luxurious, there's now a huge 12″ touchscreen display that you can select for your cabin. It'll put a world of navigational and entertainment controls at your fingertips, and that's not too shabby for what has traditionally been a rough and rugged work truck.
2019 RAM 1500'S MECHANICAL CHANGES
Efficiency was a central focus of the people who worked to craft the 2019 1500, so you can expect a more efficient powertrain and plenty of smooth rides in your future. It's as simple as this: They wanted the new truck to be just as powerful but to be smoother on the road, lighter, and more aerodynamic in feel. And that's exactly what they accomplished. The cab itself is 225 pounds lighter than the previous version, so you can expect all the power that you get from the engine to truly pack a punch. The standard 3.6-liter V6 engine is going to kick out 305 horsepower and 269 lb-ft of torque, about the same, but if you upgrade, you're in for a treat! They've given you a V8 option that churns out 395 hp and 410 lb-ft of torque, for a phenomenal performance that's both impressively powerful AND efficient.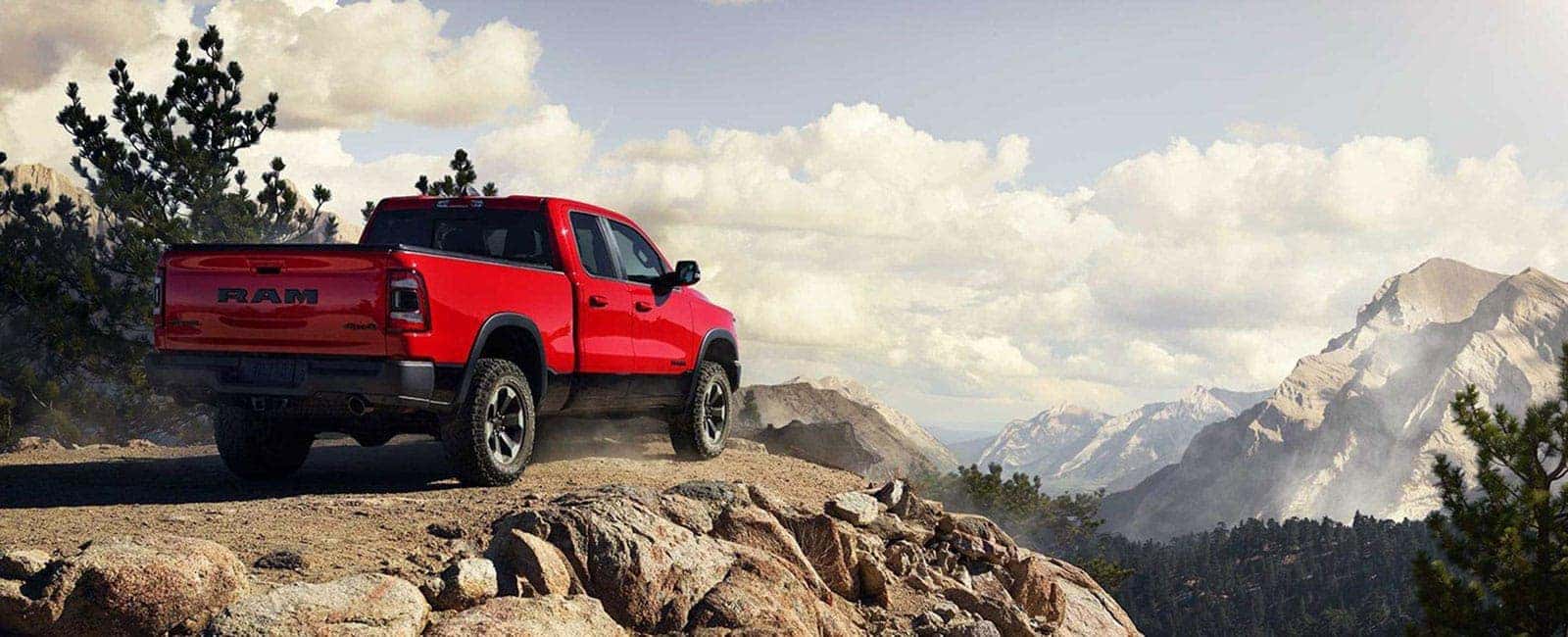 2019 RAM 1500'S SAFETY CHANGES
They've finally caught up with the times as it pertains to camera systems here. You get a brand spanking new 360-degree camera system that will help you in tight spots and when you need to be extra aware of your surroundings. Adaptive cruise control, Lane keep assist, and braking in pre-collision instances will truly help you keep your new 2019 1500 safe and steady as she goes under any condition. The new safety features are just too numerous to mention in a brief comparison update, but you can bet that when you get behind the wheel of the newest 1500, you're in for an amazingly steady and safe ride no matter where you travel to.
TEST DRIVE THE NEW RAM 1500 TODAY
Want to test out all this new power for yourself? Ready to see what a 12″ touchscreen display looks like in one of the world's finest work trucks? Then it's time to call us and set up your very own test drive. You really have to see this one up close to believe all of the new features and upgrades. Just trust us when we say that this is one of the most visually striking and handsome of all new 2019 trucks, and you're going to love the touches that RAM put onto everything about this remarkable vehicle. We want you to see what the 1500 has grown up to be. Just contact our dealership today to schedule your very own test drive and get up close and personal with this very special vehicle. We're serving Greensboro Winston Salem Lexington drivers with a true treat when we take them out on the road in this beast, so don't wait another day. Take it out on the road today and ask us about the specials we have on this new model. Your future self will thank you when you finally drive home in one of these in 2019! Call today.