New RAM Lexington RAM presents the 2018 RAM Harvest Edition for Sale in Lexington, NC
Lexington RAM presents the 2018 RAM Harvest Edition
View Inventory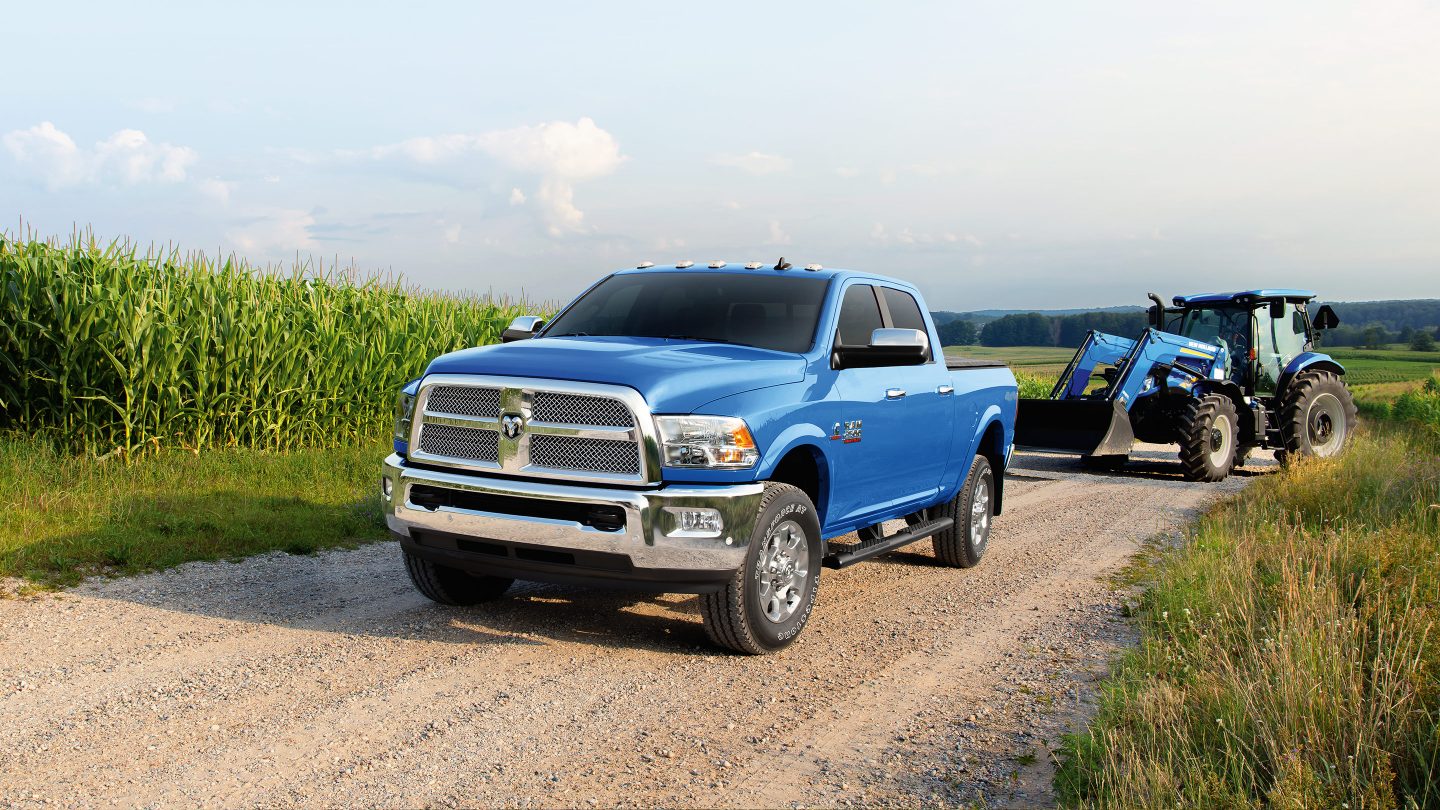 2018 RAM 1500 Harvest Edition – Overview
RAM, a truck made famous in the agricultural communities across the United States, has decided to return to its farm-oriented roots with a new style called the 2018 RAM Harvest Edition. Offered in the 1500, 2500 and 3500-size truck engines, this truck adds the practical features of the utilitarian needs to assist with work on the farm. The family-friendly interior updates are a welcome addition, and you can buy the interior updates at a premium price of around $2,400.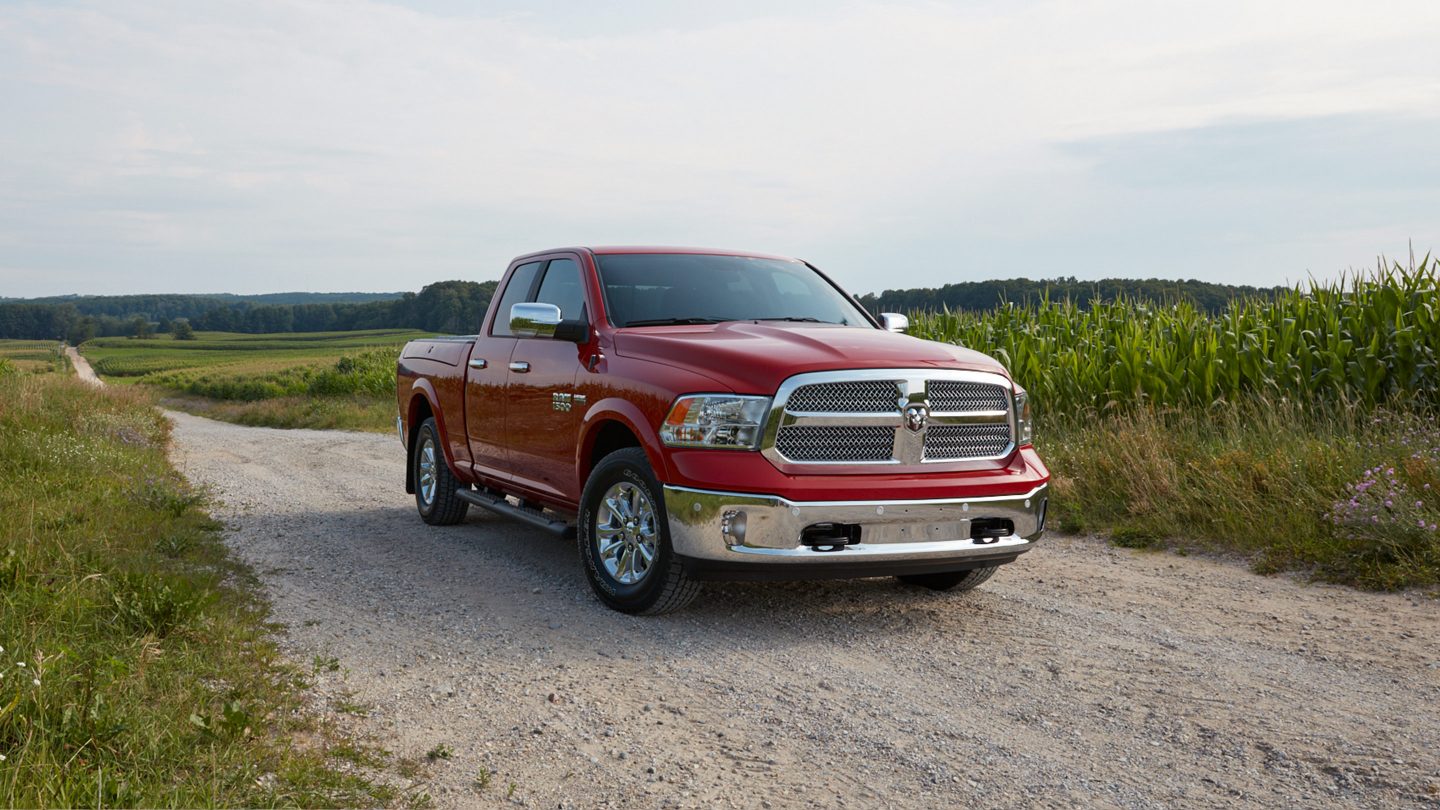 2018 RAM 1500 Harvest Edition – Interior
When you visit our Lexington RAM dealer, you can experience the interior firsthand, but you could describe the interior of the Harvest Edition as a truck that gave birth to the twins comfort and technology. On the interior, you have more modern features like heated seating and rubber floor mats with a standard touchscreen infotainment system. The heated seats are perfect for those chilly mornings where you have to wake up early. Overall, the interior looks refined and professional. When you visit our dealership in Lexington North Carolina, one of the first things you learn is how RAM holds one of the most loyal followers out of all the car brands. This is also one of the longest lasting line of pickups around, and the 2018 Ram Harvest Edition has a high snow plow rating when you buy the 2500 or the 3500.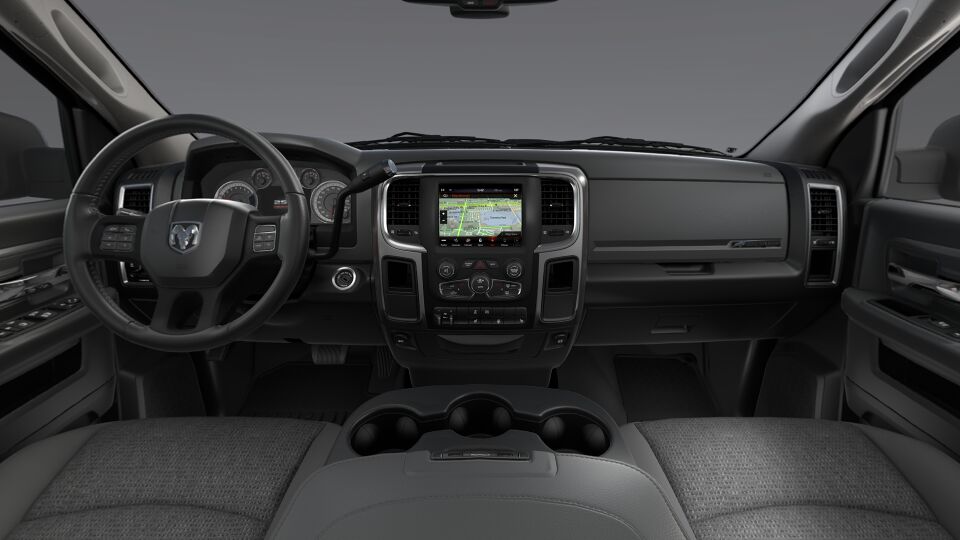 2018 RAM 1500 Harvest Edition – Exterior
At M & L RAM, you can inspect the truck from every angle on the outside. When it comes to the Harvest Edition trucks, you can choose Case IH Red or New Holland Blue. Both of these trucks have been suggested by farms because it matches their trucks with their tractors. Important to note, the affiliate reward programs let you buy equipment from these brands, and you can get a better deal. Single-color paint could be referred to as the standard, but you might also choose a two-tone color scheme like Bright Silver with wheel flares. For the exterior, you might choose Bright White or Brilliant Black. With the Harvest Edition from our Lexington RAM dealer, you will also receive chrome mirrors, chrome-tipped dual exhausts and 17-inch chrome wheels for the 1500 models. For the Heavy-Duty models, however, you receive 18-inch polished forged aluminum.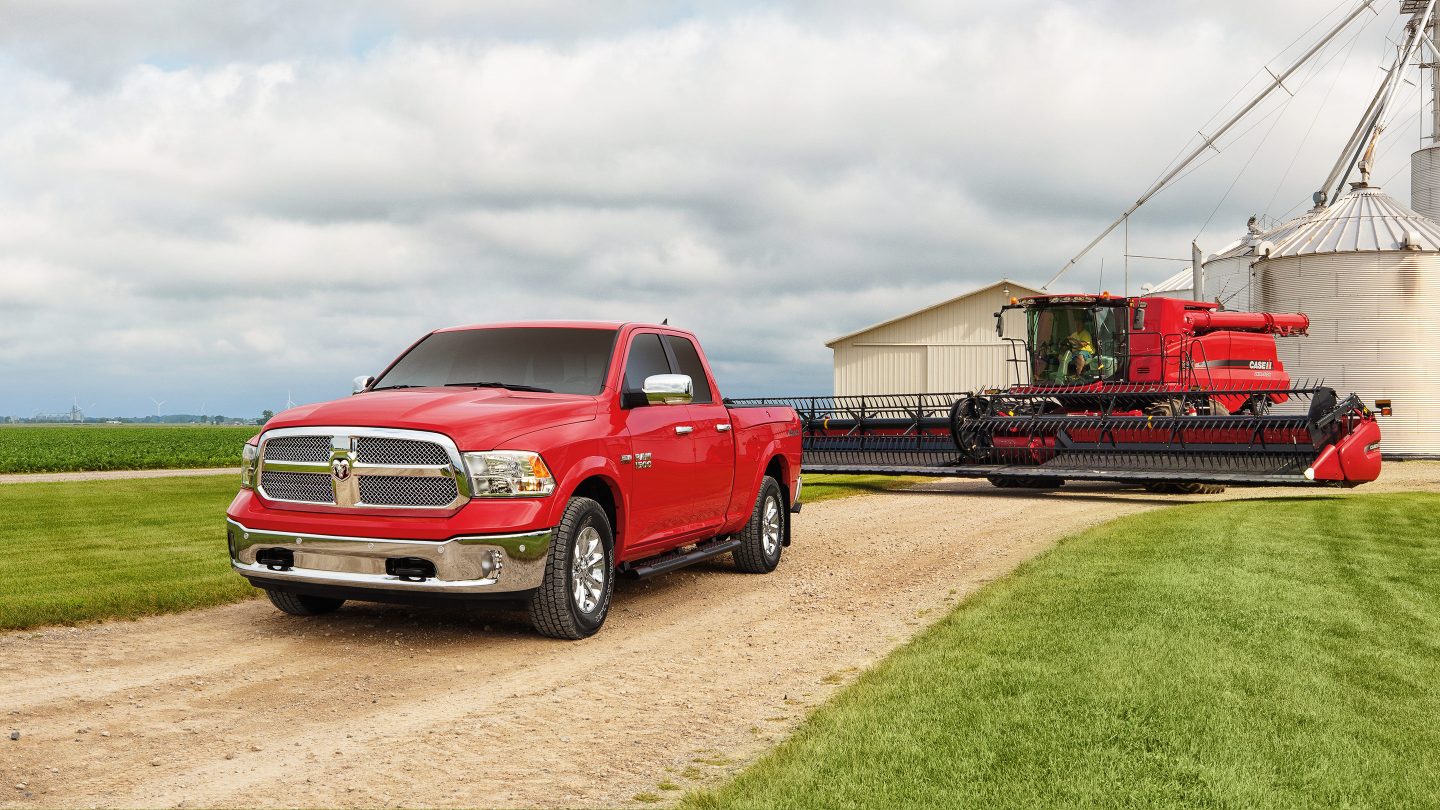 2018 RAM 1500 Harvest Edition – Mechanical
With the 2018 Ram Harvest Edition from M & L RAM, you can choose a four-door quad, crew cab or mega cab configuration depending on your needs. This truck was built for farms, and it combines acres of practical features designed to work for you. One of those features? You have the ride height upped one inch, and you can choose aggressive on-road/off-road tires. Manufacturers made this truck to navigate through rough farm pastures and roads, and included in the farm-life essentials is the spray-in bedliner, black tubular side steps, mud flaps, skid plates and rubber floor mats. The tow hooks might also help you pull a four-wheeler out of the mud. Some of the technological features include 4G Wi-Fi Apple CarPlay, a Uconnect 4C multimedia center and an 8.4-inch touchscreen navigation system.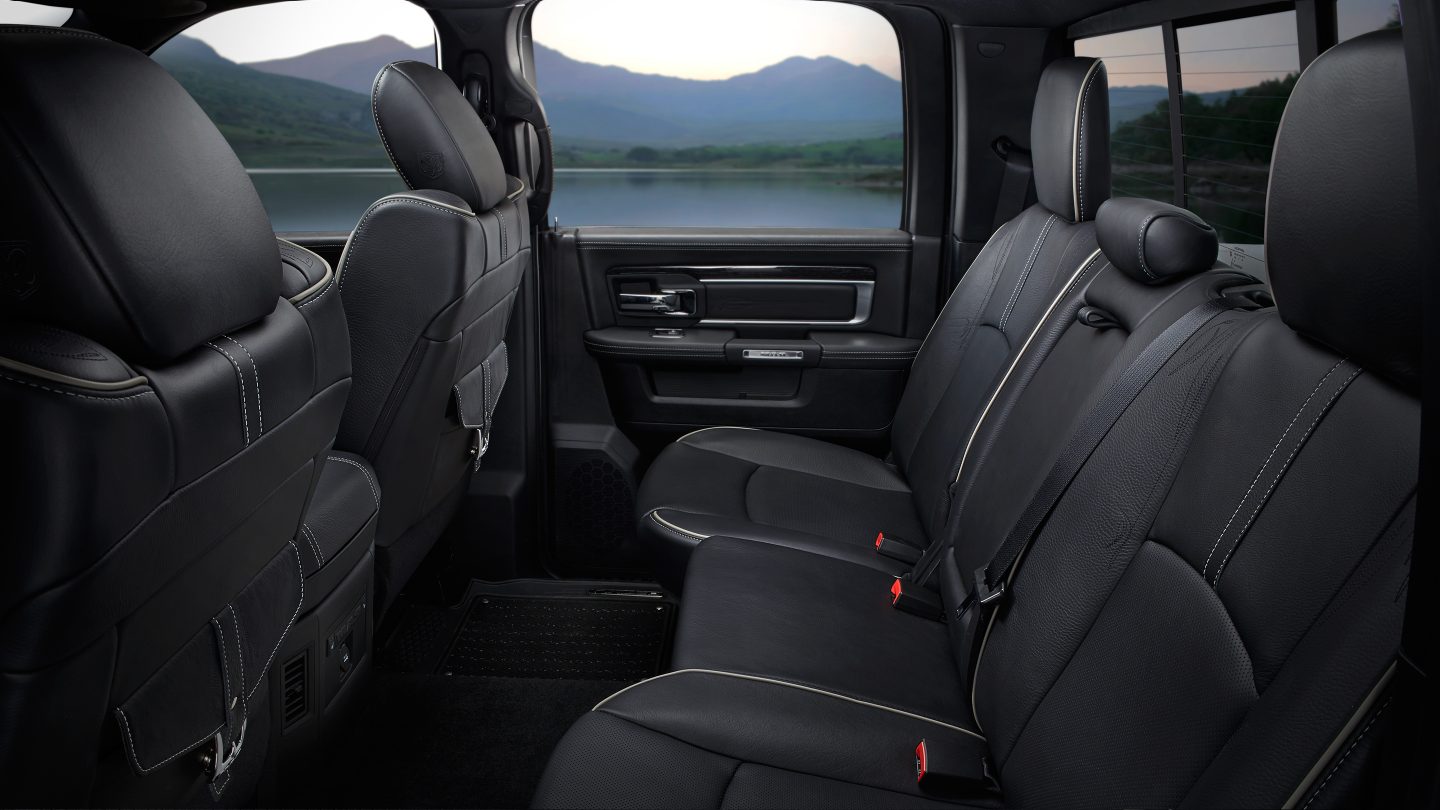 2018 RAM 1500 Harvest Edition – Powertrain
M & L RAM in Lexington North Carolina has a 5.7-liter HEMI V8, a 6.4-liter HEMI V8 and a 6.7-liter Cummins Turbo Diesel. You can customize this truck to however it meets your needs and a turning diameter of 45.4 feet. This is a truck with an eight-speed automatic transmission, and you can also choose a manual transmission if you're more comfortable with that. Because this truck is intended as a farm truck, four-wheel drive comes as the standard, and you can add rear defrost as an optional feature.
2018 RAM 1500 Harvest Edition – Safety
This 2018 RAM has a host of safety features. Designed with the American farmer in mind, you have features like a bumper step to make getting in and out of the truck easier. Especially when you're older, this feature is appreciated so that you don't fall. Also, the design of this truck makes driving out in pastures and fields safer so that you don't roll your truck. The manufacturers sought out the opinions of real farmers who would use the truck. This meant a valuable truck that had more of the features a farmer might find useful.
For those interested in learning more about this 2018 truck, visit our Lexington RAM dealer. This truck pursues the heart of the American farmer with a relentless passion for the hard working man, and it emphasizes the focus on building the perfect farm truck, based on the responses of the real farmer. This is a truck with smooth handling, and as a work truck, it excels the competition because it was built specifically for that purpose. If you'd like to learn more about this 2018 vehicle, you can schedule a test drive in Lexington North Carolina.
Some of the potential benefits of this truck include upgrades in features, rubber floor mats to protect the interior and a truck based upon the ragingly popular Big Horn trim. What distinguishes this truck from the herd is the body color wheel flares and the 4×4 decals found on the rear box. When you visit our dealership, our sales representatives will take you through the process to help you decide on the best customized features and options for you. You can drive your truck off the lot knowing you have bought the perfect vehicle for the job. The practical design and features of this truck appeal to farmers across America.