New RAM North Carolina Preview – 2019 RAM Promaster for Sale in Lexington, NC
North Carolina Preview – 2019 RAM Promaster
Vehicle Overview
The Ram Promaster is a great vehicle for businesses in North Carolina. The van's large size and versatile cargo space make it an excellent choice for a wide range of industries. The new 2019 model takes all of the great features that made the Promaster so popular and taken them up a notch. It has a number of high-tech features to help you out on the job and keep you safe. Contact Lexington RAM today to learn more about the new Promaster. Our team will be happy to go over your needs and help you find a build that's right for your company's needs.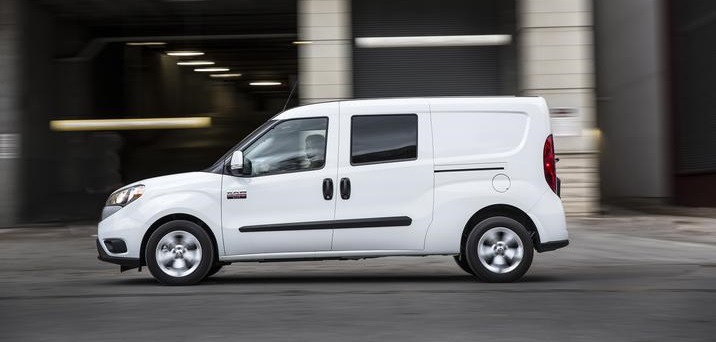 Exterior – 2019 RAM Promaster
The exterior of the Promaster is designed to be a blank canvas for your company. You can easily customize the simple exterior to represent your brand or service. It is available in seven different exterior finishes. The body of the Promaster is very unique. The front and rear bumpers utilize an innovative modular design. Each bumper is comprised of thermoplastic composite panels. They can be removed for easy access to critical components. They're designed to make maintenance easier so that you can minimize downtime. The bumpers are also very durable. They're installed low to the ground so that they take damage before the body or headlights do. Contact Lexington RAM in North Carolina to learn more about what the Promaster has to offer.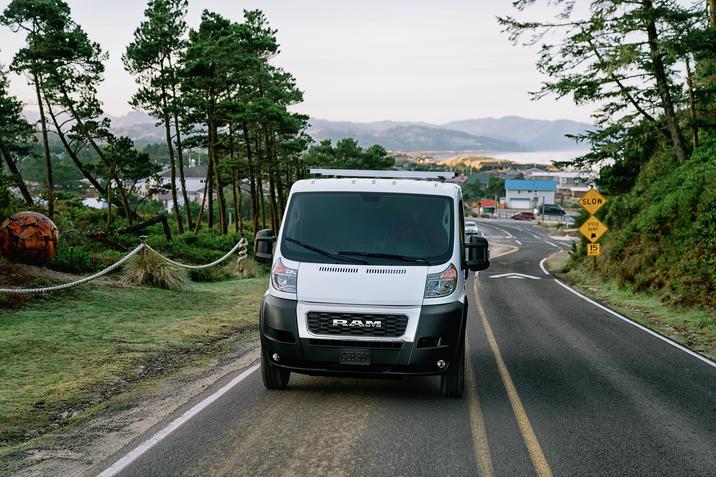 Interior – RAM Promaster in North Carolina
One of the things that makes the 2019 RAM Promaster stand out among the crowd is its large cargo area. The van can have up to 460 cubic feet of space to store equipment and large cargo. RAM went above and beyond when they engineered the cargo area. In addition to providing plenty of room, they designed the walls and floor for easy customization. The walls are nearly 90-degrees, allowing you to install shelves and accessories. The floors feature numerous tie-downs. There's also about 56 inches between the wheel wells and 75.6 inches between the floor and ceiling. In the front, you'll find the driver's seat and passenger seat. Both are swivel seats. They provide quick access to the cargo area. They can also be reclined for comfort. When you get a 2019 RAM Promaster in North Carolna, you can get a high-tech infotainment screen. It's available with a 5-inch Uconnect 3.0 system. It can be used for navigation, making hands-free calls with a connected smartphone, and much more. It also connects to the standard rearview camera for better visibility. Stop by our dealership to see the cabin of the Promaster for yourself. We're serving Lexington Salisbury Winston Salem shoppers.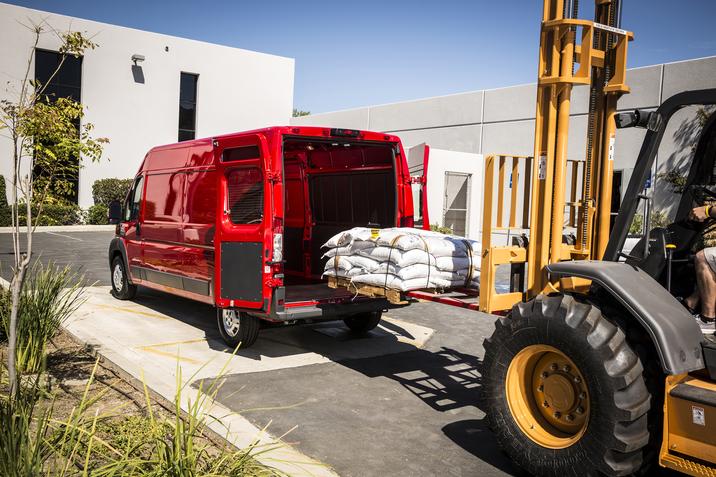 Mechanical – RAM Promaster specs in Lexington
If you're looking for a tough and capable vehicle, the Promaster has you covered. It's built on a very strong platform. The frame is made of high-strength steel. Horizontal cross-member supports are welded in to provide even more support. This rugged build makes it possible for the Promaster to carry a maximum payload of 4,680. It's also capable of towing even more behind it. When it's properly equipped, the Promaster can tow up to 5,100 pounds without a problem. Despite all of these rugged features, the van is very easy to maneuver. It utilizes a front-wheel drivetrain and has antilock brakes for extra security. Swing by our showroom to see the Promaster in action. We're proudly serving Lexington Salisbury Winston Salem drivers.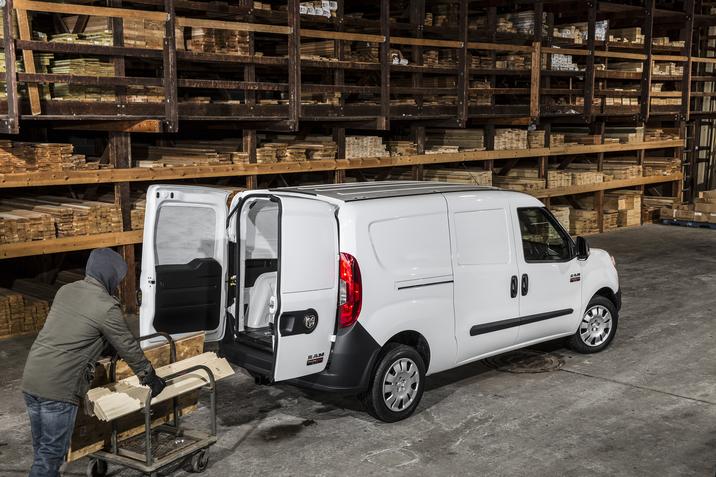 Powertrain – RAM Promaster specs in North Carolina
The 2019 RAM Promaster in North Carolna can give you all the power you need to complete any job. It's sporting a 3.6-liter Pentastar engine. It's a V6 engine that's built to be efficient. It has direct-injection technology to make the most out of your fuel investment. Wide-range variable valve timing and two-set variable valve lift systems are also included for enhanced performance. In total, this engine can produce up to 280 horsepower and 260 pound-foot of torque. It's paired with a 62TE six-speed automatic transmission system. This reliable transmission is very smooth and has small changes between gears to improve the driving experience. What to take a look under the hood of the new 2019 RAM Promaster? Contact us today.
Safety – 2019 RAM Promaster dealer
Whether you're driving over slick city roads or having to maneuver through rough terrain, the Promaster can handle it. This van has standard safety features that are designed to help you stay in control wherever you go. The Electronic Stability Control system utilizes sensors to monitor the movements of the van. If it senses trouble, it will apply braking power and adjust wheel torque to prevent issues. The van also has Trailer Sway Control and All-Speed Traction control. Both of these systems will make automatic adjustments to the performance of the van to help you maintain control at all times. Finally, there's Hill Start Assist. Hill Start Assist prevents rollback issues that are common with large vehicles. If you stop on an incline, the brakes are held automatically. The van won't start to roll backward when you lift your foot off the pedal. The brakes will stay put until you hit the gas and go. Stop by our dealership in North Carolina today to see how the RAM Promaster's safety features work.
The 2019 RAM Promaster is built from the wheels up to support you on the job. It's a versatile vehicle that can be customized to meet your unique needs. Whether you're looking for a van to transport heavy equipment or you want to create a mobile workstation for remote job assignments, the Promaster can do it all. If you want to get a new 2019 RAM Promaster in North Carolna, contact Lexington RAM. Our team is proud to be serving Lexington Salisbury Winston Salem drivers. Come on down today to see how the Promaster can change the way you work.