New Jeep North Carolina Review – 2019 Jeep Cherokee for Sale in Lexington, NC
North Carolina Review – 2019 Jeep Cherokee
View Inventory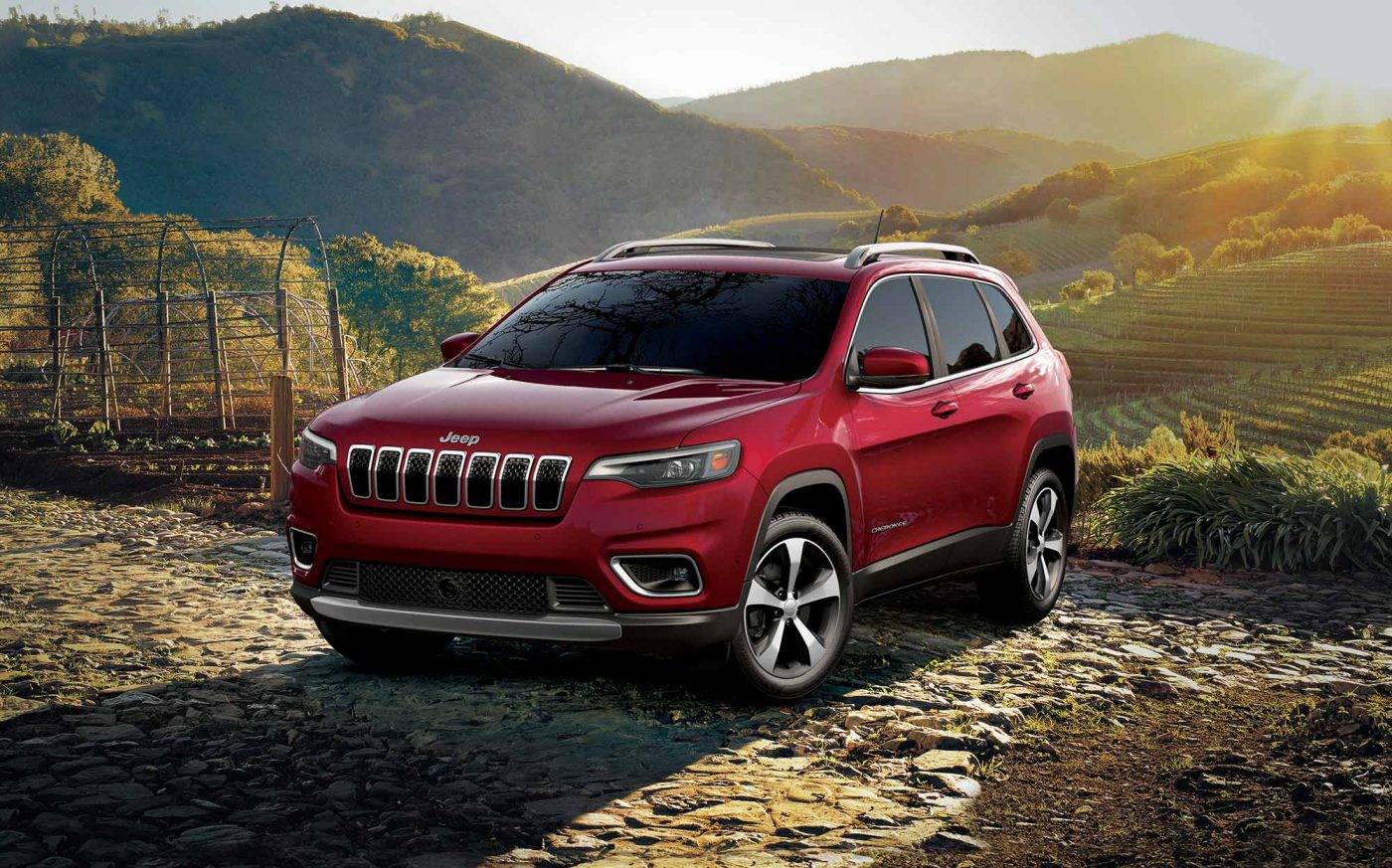 Vehicle Overview
The new 2019 Jeep Cherokee has been re-imagined for what Jeep calls "modern adventures," and it more than lives up to the billing. Here at Lexington Jeep, we're excited to welcome the newest rendition of the Cherokee to the fold here. Classic Cherokee lovers will find much to appreciate about the more modern approach to the model. During this review, we'll cover the most important aspects of the 2019 Jeep Cherokee, from the rough and rugged interior, to the newly engineered exterior, right on down to today's most technologically advanced additions. Just like any time you spend appreciating a Jeep vehicle, it's sure to be a fun voyage. Our North Carolina dealership welcomes you to learn all about the upcoming 2019 Cherokee.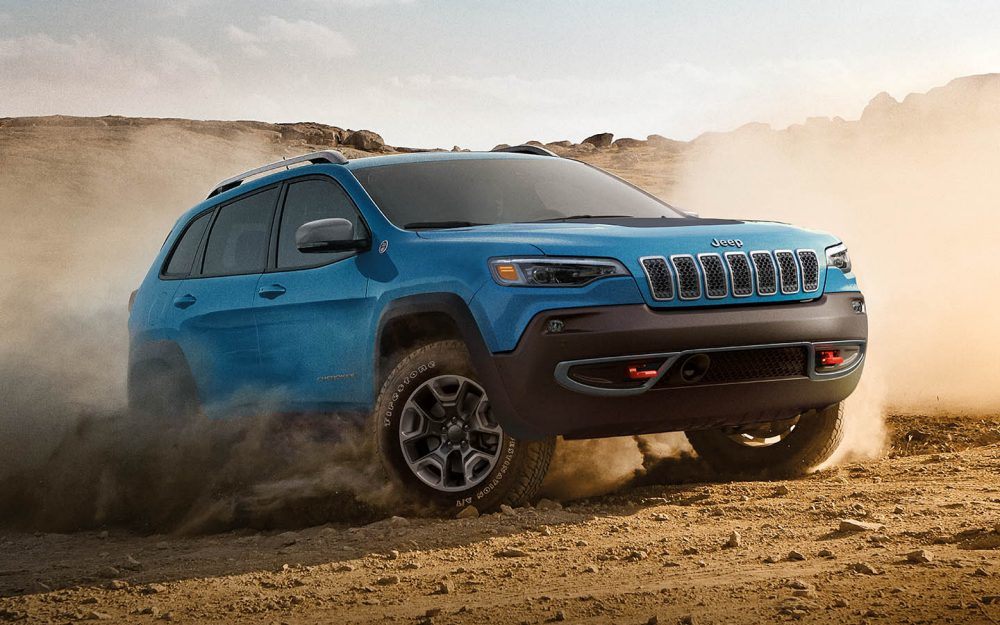 Exterior
This one was quite the attention grabber at the 2018 Detroit Auto Show, and everyone here at Lexington Jeep can see why. With a redesign that's both modern and a homage to the rich tradition of the brand, you're going to find plenty to love about the handsome exterior of this new Jeep. The seven-slot grille got a brand new upgrade into a more vertical design, which makes for the perfect fit between the bold new LED lighting additions that come standard on all trims. They've also redesigned the liftgate so that it's more ergonomic, and just about any North Carolina customer at Lexington Jeep is going to appreciate that touch. Much has been made about the LED lighting redesign. In the past, things might have been a little lackluster but the newest edition is keeping up with the times and even going above and beyond those times thanks to inventive new redesigns and an eye for elegance.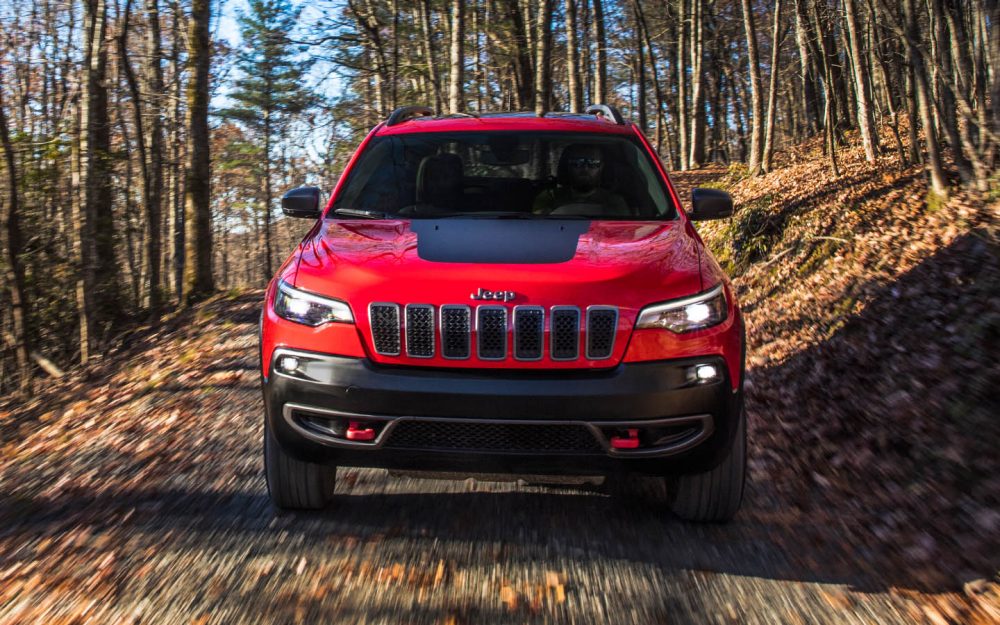 Interior
This North Carolina dealership is very impressed with the new interior. You've got a complete redesign here to account for increased cargo space, leather-trimmed touchpoints that make for a more stylish environment, and brand new UConnect technology that is right at home in this rough and rugged cabin. And for those who love to stargaze while they're out on their adventures, there's a beautiful panoramic sunroof to appreciate the great outdoors from the comforts of the great indoors.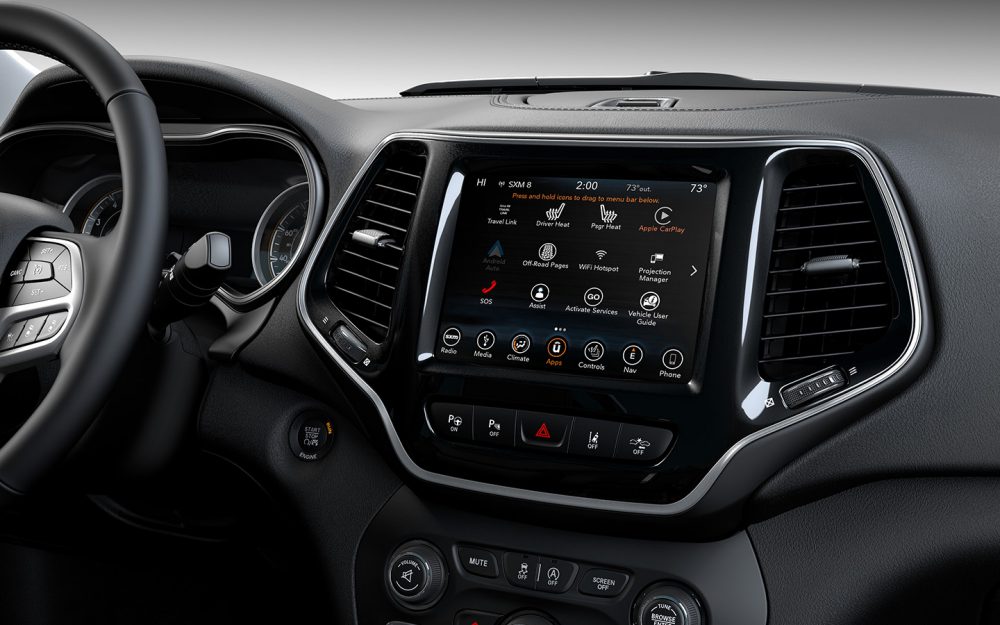 Mechanical
This one is designed with off-road capabilities for customers in North Carolina and all around the world. You've got improved features like Active Drive Lock that gives you a locking rear differential for fantastic off-road experiences. Not into that? You'll still appreciate the smooth transitioning of the 9-speed automatic transmission, sure to give you just the gear you need to accomplish all of your driving goals. Of everything, the mechanical specs of this Jeep review lineup gives us hope that this is going to be one of the better handling of all models.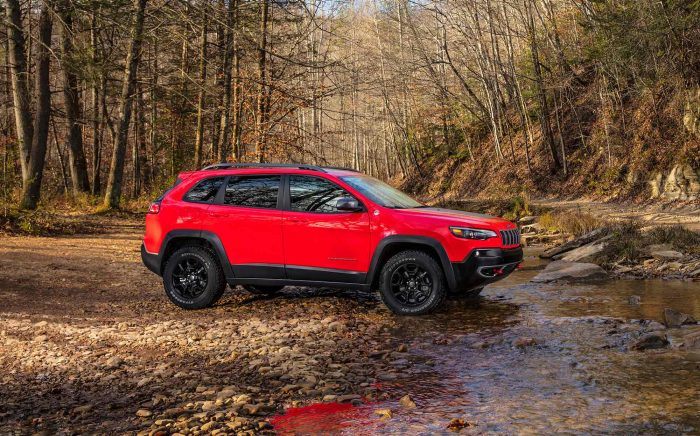 Powertrain
North Carolina is a big state for off-roading, and we all know the Jeep brand is synonymous with the craft. This one brings the old 180-hp 2.4-liter four-cylinder with 170 lb-ft of torque engine back in style, but you also have an optional 3.2-liter V-6 that has 271 hp capability. If it's power you want, this Jeep is going to be more than sufficient in 2019. It's the best of all possible worlds, with smooth transitions and excellent handling behind all that power. There's also a 180 horsepower 2.4-liter Tigershark inline-four engine that comes into play as well. The result is a powerful vehicle that doesn't neglect the fact that it's often a big choice for families as well who just want an elegant SUV and not a powerhouse. The versatility of the newest model is a testament to the engineers and designers who brought this brand new model to life for the brand's fans.
Safety
This model is packed with 80 standard and optional safety features that will keep you safe in any and all weather conditions. In fact, there is even an all-weather feature on the vehicle that is going to turn some heads among even the pickiest of safety experts. With a Jeep, you want to be able to go where you want to go and when you want to go, no questions asked. These vehicles are just supposed to be better equipped than other vehicles, and we feel like this one lives up to the hype at our North Carolina dealership. It's a standout. Among the greatest safety features on the 2019 model is blind spot monitoring, rear park assist, and exclusive ParkSense Front. It's an impressive safety package that has been mentioned in every review of the new model.
Request More Information Today
The 2019 Jeep Cherokee is an excellent all-terrain sports utility vehicle, but it is styled to make for a great family vehicle as well. Whether you want to go out on an adventure or simply head to the grocery store in style, you're going to love what this beautiful and elegant package has to offer. We invite you to give us a call today and take this one for a test drive as soon as it hits our lot here. Our knowledgeable salespeople will truly take the time to sit down with you and assess the needs of your family and your budget. We're certain that once you get behind the wheel of this one, you won't want to take it anywhere but right back to your own driveway. Call today to set up an appointment.