New Jeep Test Drive 2019 Jeep Cherokee Lexington NC for Sale in Lexington, NC
Test Drive 2019 Jeep Cherokee in Lexington NC
Vehicle Overview
A stunning new exterior design will draw your eye instantly to the 2019 Jeep Cherokee. Inside, the modern cabin, which is roomy and tech-savvy, makes even the longest ride enjoyable. The 2019 Cherokee is classier and more versatile than its predecessors, thanks to a sleeker dashboard, a handful of wheel options, LED running lights, and a modernized, more user-friendly infotainment system. The 2019 Cherokee is faster and more powerful than ever due to the fact that a turbo-charged engine sits beneath its hood. This model year gives you five trim levels to choose from, including a newcomer called the Trailhawk, which is the Cherokee's sturdiest and most durable off-road worthy trim to date.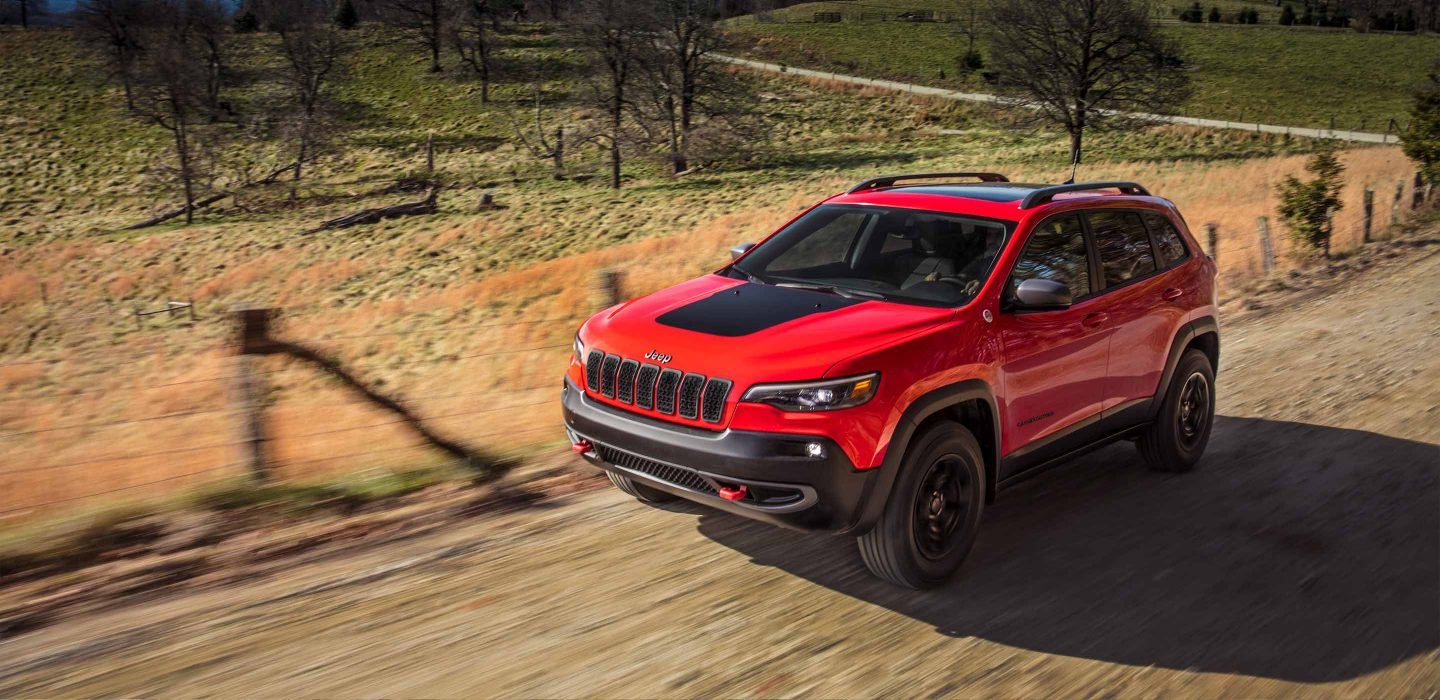 Exterior – 2019 Jeep Cherokee
This car near Winston Salem Salisbury High Point is certainly beautiful on the inside, but the eye-catching exterior is what draws you in first. On the latest Cherokee in Lexington North Carolina, you'll find a noticeably more refined and elegant exterior. Jeep does away with the Cherokee's former boxy shape to create a more sophisticated vehicle this model year with softer edges and curves. A notable change are the taillights, which are now made with a bright, long-lasting LED lights. Daytime LED running lights in the front make the Cherokee visible from all angles. In a departure from last year's model, the Cherokee's lights are thinner and swept backwards for a more streamlined look. In the back, the rear has been restyled with rounded lines and more pronounced contours for a noble look. The license plate has also been moved to the middle of the liftgate for a symmetrical appearance. This model year, the front and rear windows have been enlarged, and the wheel arches are raised to make the exterior more stylish. You can get your car with either standard 17-inch wheels or upgrade to attractive 18-inch glossy black wheels.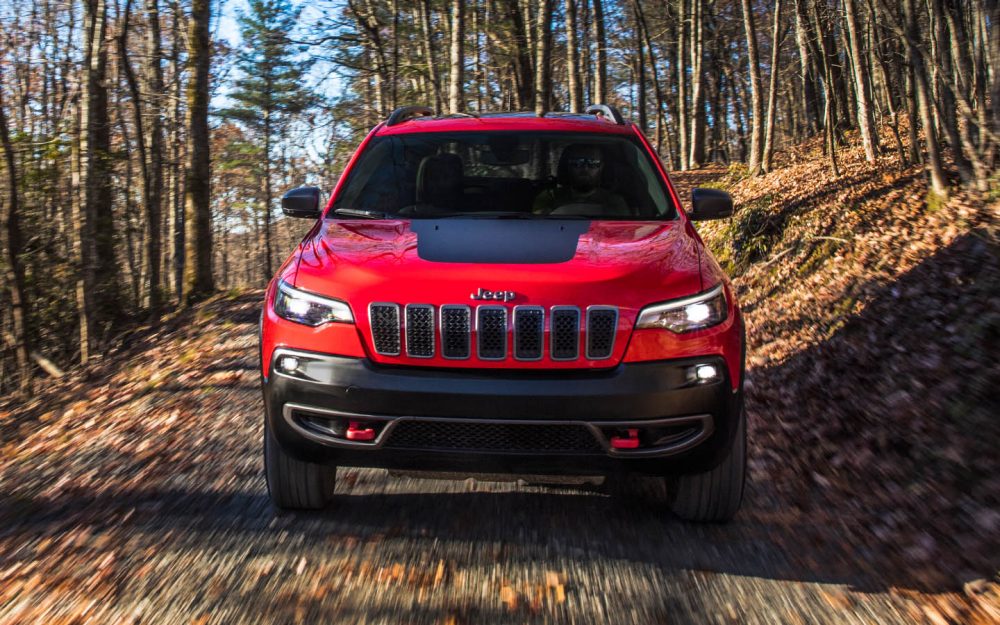 Interior – 2019 Jeep Cherokee in Lexington
You can read about all the newest Cherokee has to offer, but taking it for a test drive is the only way to see for yourself why this beloved SUV is the right car for you. Fortunately, you can test drive 2019 Jeep Cherokee in Lexington NC to see for yourself what the car's advantages are. If you're seeking a refined, modern interior, you'll like Jeep's latest SUV. Inside the Cherokee, you'll find state-of-the-art technology like a user-friendly infotainment system with audio controls and app connectivity. Both Apple CarPlay and Android Auto are supported by the infotainment system. Leather seats are optional, and chrome metal accents throughout the cabin add to the SUV's sense of sophistication. Along with the standard amenities, there are many options, like contrast stitching and heated seats, that make your Cherokee even more fun to drive. You can also choose to upgrade from a 7-inch display screen to an 8.4-inch display screen with navigation and satellite radio for effortless driving.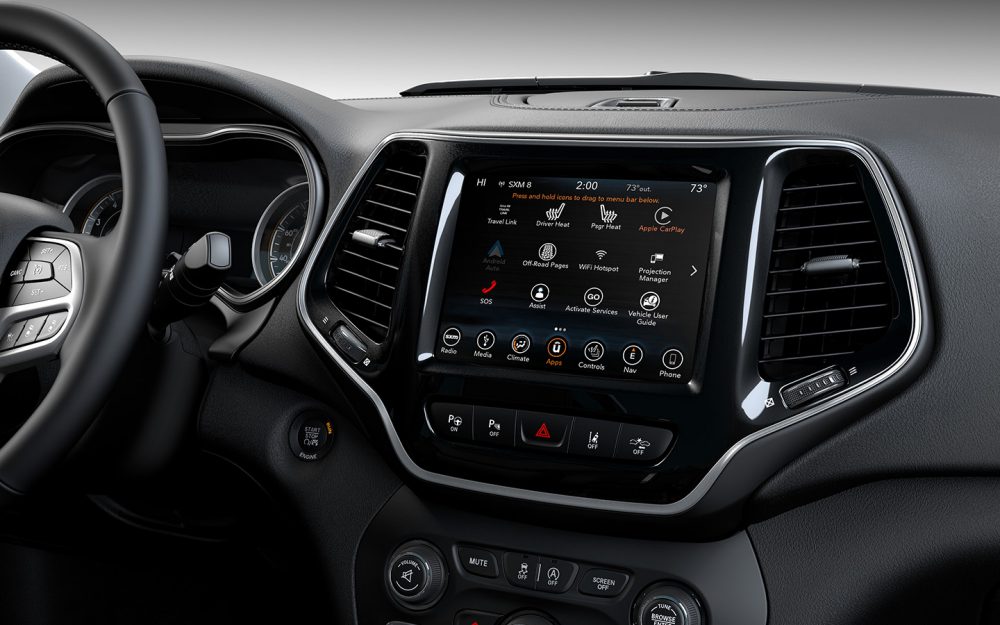 Mechanical/Powertrain- Cherokee specs in Lexington
Beneath the hood, the Cherokee near Winston Salem Salisbury High Point is outfitted with a hefty dose of power. There are three engine options, which start with the 2.4L engine that generates up to 180 HP and 170 LB-FT of torque. The second-tier engine is a 3.2L engine that produces up to 271 HP and 239 LB-FT of torque. The most powerful engine available is the 2.0L turbo-charged engine that produces up to 270 HP and just under 300 LB-FT of torque. The engines have a 16-valve design, as well as other advanced features like variable valve timing and a valve intake manifold. All three engines are paired with a nine-speed automatic transmission. All three can tow, too – the 2.4L and 3.2L engines have a towing capacity of 2,000 LBS, while the 3.2L engine can tow up to 4,500 LBS. They are available with either a 4X4 or 4X2 drive configuration.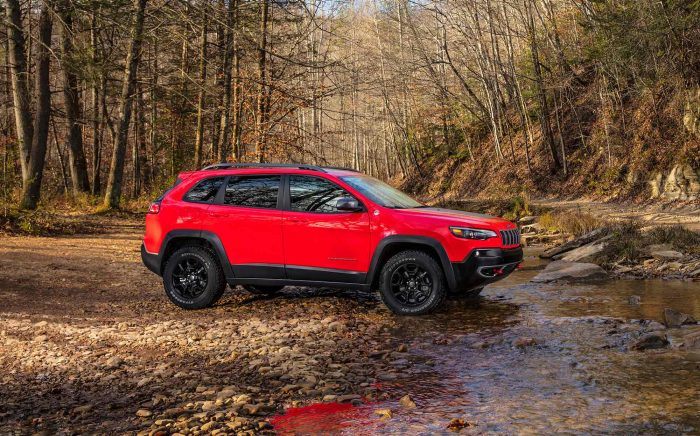 Request a Personalized Jeep Test Drive
As if you need any more reason to test drive 2019 Jeep Cherokee in Lexington NC, the safety features in this vehicle will win you over. All trim levels of the 2019 Cherokee in Lexington North Carolina come with a total of eight front, side, and ceiling airbags to keep occupants safe in case the car rolls. The car is also built with a heavy-duty steel cage that deflects energy away from the cabin, and in turn keeps occupants as safe as possible, during a collision or a rollover. Depending on the trim level and your personal preferences, you'll also be able to choose from a variety of accident avoidance amenities. This includes lane departure warning, blind spot monitoring, frontal collision warning, and rear cross-traffic alert. A backup camera and adaptive cruise control make your Cherokee driving experience as stress-free as possible.
With its good looks, ample amenities, power, and safety technology, it's no wonder you'll want to take the latest Cherokee for a spin as soon as possible. Fortunately, it's easy to arrange that through our dealership. You are welcome to call or contact us online to learn more about the 2019 Cherokee and make an appointment for a visit in the near future. You can also call to ask any questions you have about the SUV. We can help you decide which trim and features are right for you based on the type of driving you'll be doing and your personal preferences. When you contact us, don't forget to ask about the Trailhawk, which is the newest addition to the Cherokee family. If you're looking for a car that's great for your toughest off-road driving needs, the Trailhawk is sure to please!