New RAM Test Drive 2019 RAM 1500 Lexington NC for Sale in Lexington, NC
Test Drive 2019 RAM 1500 in Lexington NC
Vehicle Overview
With a muscular build, a modern interior, and enough strength to tow over 12,000 pounds, the 2019 RAM 1500 is a one-of-a-kind truck. The latest RAM offers many changes from the previous model year, which is all the more reason to test drive 2019 RAM 1500 in Lexington NC. More cabin space, storage space, and updated tech amenities are notable improvements for the latest model year. The latest 1500 comes in two body styles, which are a quad cab and a crew cab. There are three trim levels to choose from in the 2019 version, which gives you plenty of options in choosing the one that's right for you.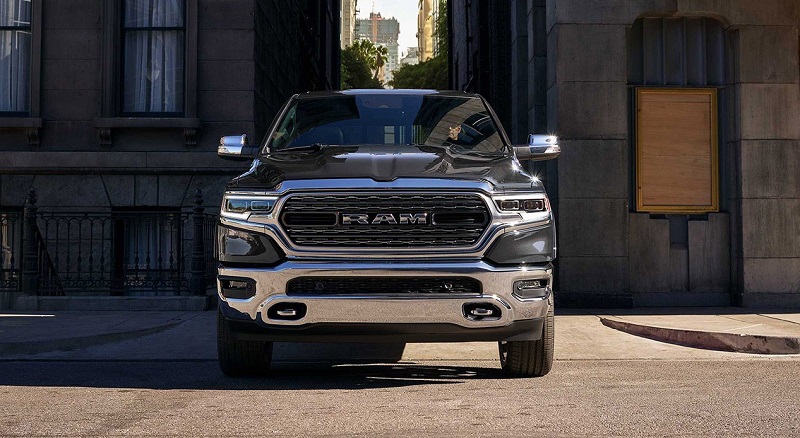 Schedule Your 2019 RAM 1500 Test Drive
When trying out the newest 1500 at the Lexington RAM dealership near Winston Salem Salisbury High Point, you'll soon see why the 2019 RAM 1500 was voted as having one of the "10 best interiors" of the 2019 model year. At each trim level, a combination of standard amenities and available features makes the 1500 fun to drive, and makes it the "most luxurious truck in its class," as described by its manufacturer. Stepping into the front seat, one of the first features you'll notice is a large 12-inch touchscreen. The state-of-the-art touchscreen features an interactive user-friendly interface. It also has a media center with audio controls, multiple USB charging ports, and device connectivity. The sound system, also rated the best in its class, features a 900-watt capacity with 19 speakers located throughout the cabin. For an exceptionally smooth and quiet ride, you can ask the Lexington RAM dealership near Winston Salem Salisbury High Point about the optional noise cancellation system that lowers the cabin's noise level.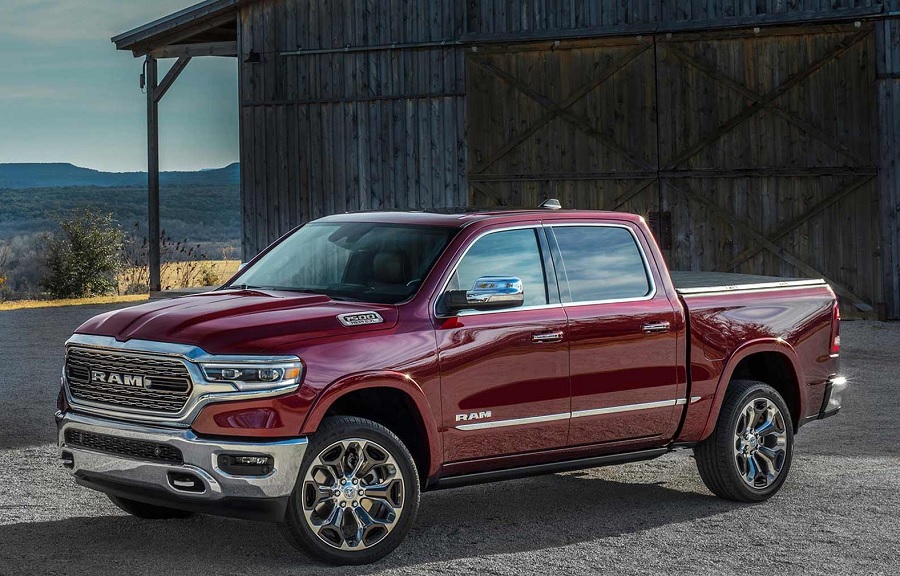 RAM 1500 Dealership Test Drives
The 1500's elegant interior and durable but attractive exterior are what you'd call a perfect pair. The outside of the newest 1500 is a sight to behold with a sculpted and rounder hood, narrower but brighter headlamps, and a sophisticated grille design featuring intricate shapes and a stunning chrome facade. New for this year, the truck comes with automatic LED lights that can also be turned off manually. In the back, the 1500 gets an aluminum tailgate and a redesigned badge that features a bolder and more dimensional design. The truck comes standard with 16-inch wheels, which can be upgraded to 22-inch hand-painted and polished wheels.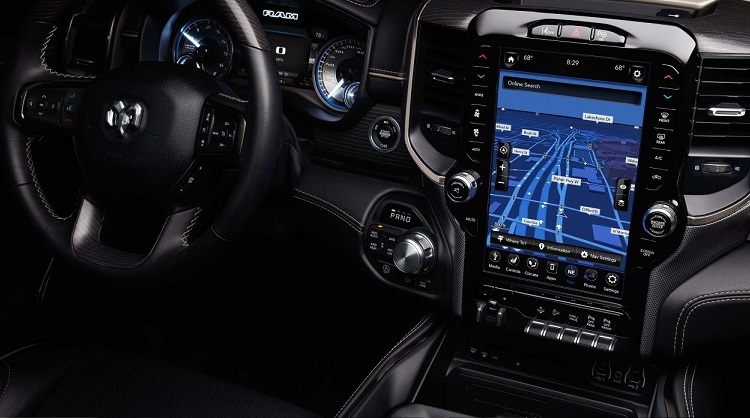 1500 Information
Although you can't see it, the 1500 is just as impressive under the hood. The 1500 is powered by either a V6 or V8 engine. Both are designed to pull even the toughest loads with ease. The six-cylinder engine is a 3.6L engine that produces up to 305 HP and up to 269 LB-FT of torque. The tech-laden engine contains 16 valves, along with variable valve timing and a two-part valve lift, to maximize performance potential and fuel efficiency. This engine can tow a maximum of 7,300 LBS. Moving up the eight-cylinder class, you can choose between a 5.7L HEMI engine and 5.7 HEMI engine with a novel technology called eTorque. The standard HEMI engine generates up to 395 HP and 410 LB-FT of torque. Like the six-cylinder engine, it has a two-step valve lift and variable valve timing. This mid-level engine can pull up to 11,610 LBS. The final engine option is the 5.7L HEMI eight-cylinder engine with eTorque. The eTorque feature is a quasi-hybrid technology that combines variable valve timing with optimized gear shifting. This engine has a maximum capacity of 395 HP and 410 LB-FT of torque. Its top towing capacity is 12,750 LBS. All three engines are paired with an eight-speed automatic transmission. The 1500 comes standard in a 4X2 configuration, but it is also available in a 4X4 layout. For those who want to do a lot of off-road driving, there is a special off-road package that makes tackling the toughest terrain even easier.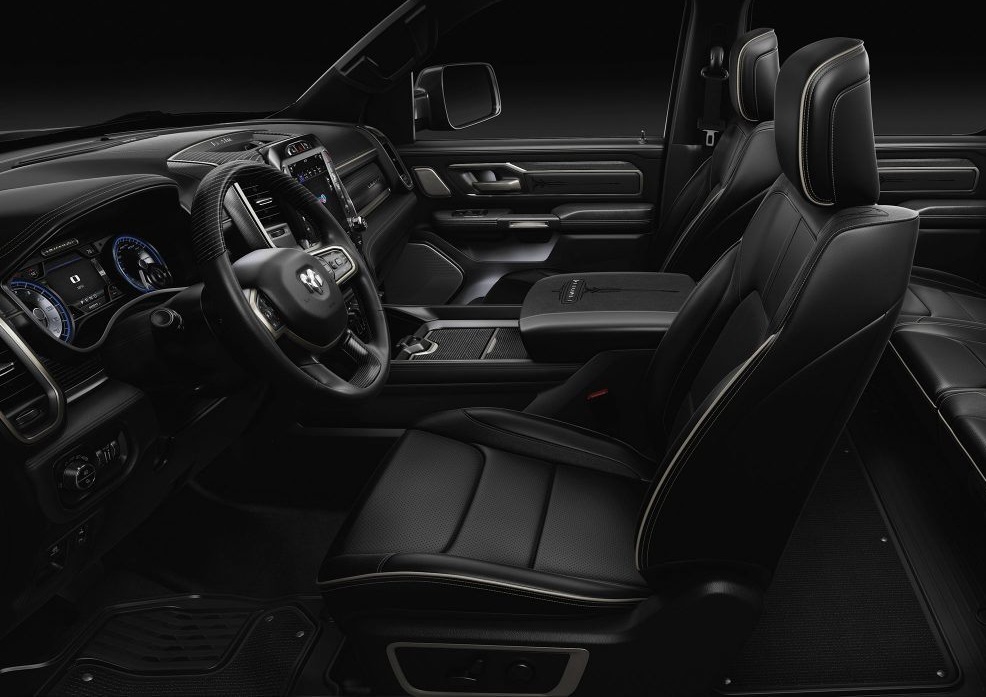 Request a Personalized RAM Test Drive
Whether you're driving on paved roads or going off-roading, accidents can happen. And with the right technology, they can sometimes be avoided. Protection during an accident starts with the truck's high-strength steel frame build, which deflects energy from the cabin area in case of a crash. It also makes this year's model the strongest 1500 so far. At just under 15 inches, the brakes are the largest in the truck's history, which lets you stop on a dime when needed. A total of six airbags, including frontal airbags and side airbags, protect occupants in case of a crash. In the cabin, a variety of available safety features act as a second driver on the road. A panoramic backup camera gives you a clear view of the rear to help back up safely. Lane departure warning, adaptive cruise control, and a parking assistant feature, which helps with parallel and perpendicular parking, are other available safety amenities.
If you want a truck that can tow heavy work loads by day and still have energy to tackle dirt roads in the back country in the evening, this is the truck for you. With an exciting list of interior and exterior updates for the latest model year, it's not surprising that you're eager to test it out. Fortunately, you can contact the Lexington RAM dealership near Winston Salem Salisbury High Point to ask about taking the truck for a spin. Feel free to call us or visit our website to get more information about the vehicle and arrange a time in the future to test drive 2019 RAM 1500 in Lexington NC. As a customer-oriented business, we take great pride in our high level of customer satisfaction, and we're eager to help you find the right truck for your needs.