New Jeep Why Buy 2018 Jeep Wrangler in Lexington NC for Sale in Lexington, NC
Why Buy 2018 Jeep Wrangler in Lexington NC
Vehicle Overview
Jeep is cordially inviting you to "Elevate your next adventure" with the premium 2018 Jeep Wrangler in Lexington and all of its many trims. We're featuring the 2018 Jeep Wrangler in Lexington because it represents the legendary excellence that has made Jeep the force to be reckoned with on all roads, both on and off. During this brief look back at the 2018 Jeep Wrangler, we'll show you all the reasons you need to get down here to our Lexington Jeep dealership and test drive one of these rugged vehicles. We're serving Lexington Winston Salem Salisbury High Point with a lot of specials and discounts that will give you still more reasons to buy this 2018 masterpiece. There are 4 excellent trims to choose from: Sport, Sport S, Sahara, and Rubicon.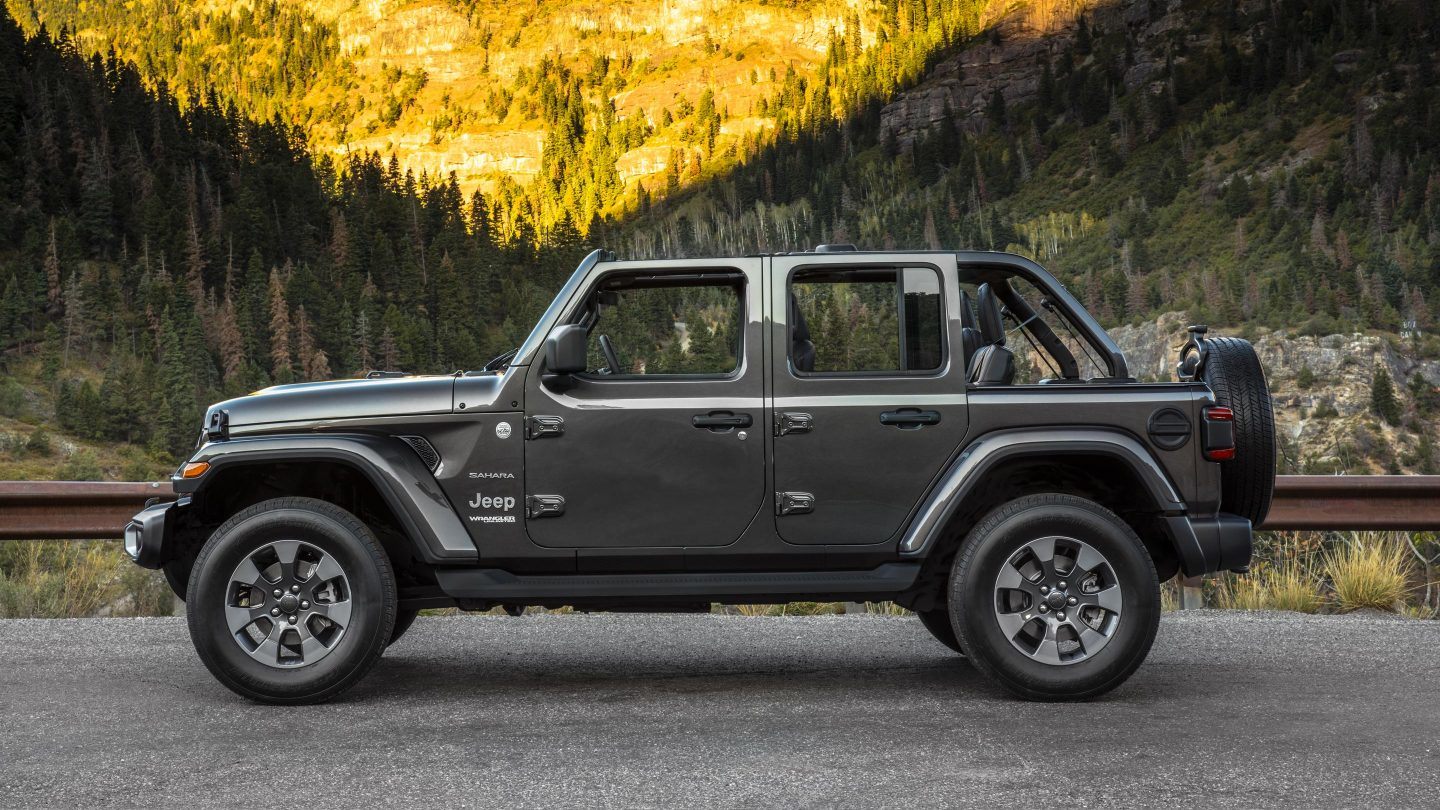 Exterior – 2018 Jeep Wrangler
This is one of the most ruggedly beautiful edition of the Wrangler that you'll ever get your hands on. The exterior is massively practical but also enticing to the eyes. Available in Firecracker red, Granite Crystal Metallic, Ocean blue metallic, and HellaYella (to name a few), you'll be able to make your new Wrangler into the very epitome of your perfect off-road vehicle. You'll be able to customize your practical options like what kind of top you want (no top, soft top, hard top, and body-color hard top) as well as the door configuration you want. Want the doors off? You got it! Now that's the spirit of freedom that the Wrangler seeks to convey. If you want to know more about the exterior, just contact our Lexington Jeep dealership. We're always here to answer more specific questions. Part of serving Lexington Winston Salem Salisbury High Point customers means taking your toughest questions and answering them with all-knowing honesty.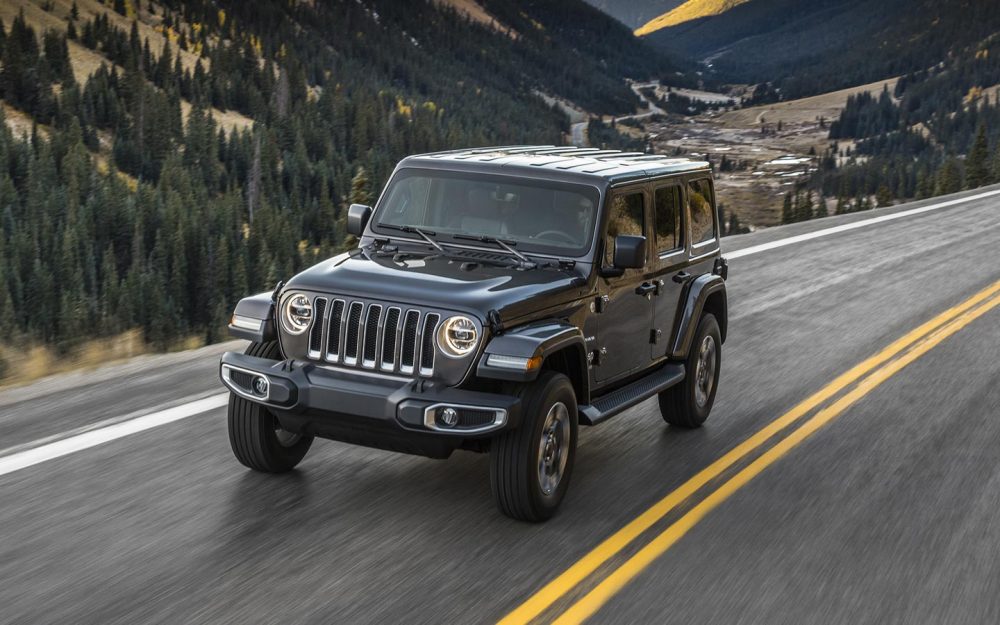 Interior – 2018 Jeep Wrangler in Lexington
As the maker so accurately points out, buying a 2018 Jeep Wrangler in Lexington means the promise of adventure. With a versatile lineup of top options, an out of this world traction system, and rugged good exterior looks, you're going to find many reasons to buy this one. The interior is a good starting point. The wash-out interior is one of the primary reasons to get this one for off-roading adventures. After all, you buy an off-road vehicle to go on adventures, and that spells a lot of dirt and grime sometimes. No worries! With the wash-out interior, you're going to be thankful you bought this one for your adventurous spirit. Your front row seats come in rugged cloth – choose between black or Heritage tan cloth (for the Sport), upgrade to leather trim for the Sahara (available in two-tone black and heritage tan leather). The Rubican is decked out in Premium Cloth or Leather. It's your choice! Tech features will make you feel right at home in the modern era: Full WiFi connectivity no matter where you head out to explore.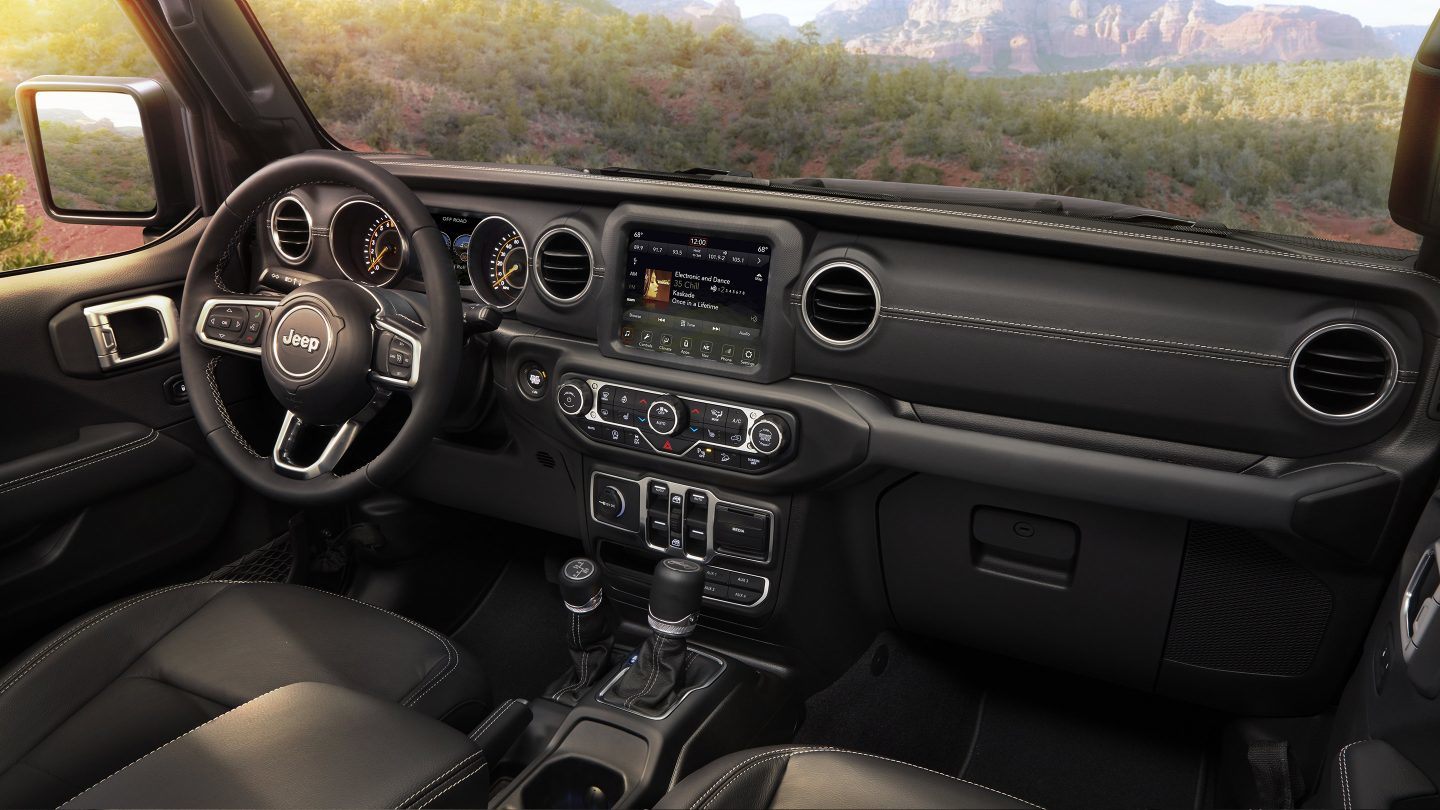 Mechanical / Powertrain – Jeep Wrangler specs in Lexington NC
Capability is the heart of all off-road giants, and they've thought long and hard about each mechanical and powertrain specification. The new Wrangler is serving Lexington Winston Salem Salisbury High Point with mechanical wizardry like three different 4X4 systems so you get exactly the kind of off-road experience you want. Choose from Selec-Trac, Command-Trac, or Rock-Trac. Each of these systems adjust to your environment, and that's crucial when you're going off-road. Select-Trac automatically switches from 2WD to 4WD whenever it senses that the terrain around you is changing. You've got to have something to power you forward, though, so they've got two elegant engine choices to power you home: A 3.6L Pentastar® V6 engine that powers out 285 horsepower and 260 lbs-ft of torque. The additional 2.0L Turbo engine is very efficient at 270 horsepower and 295 lbs-ft of torque. It's the perfect combination of power and control that you'll find anywhere on a vehicle like this!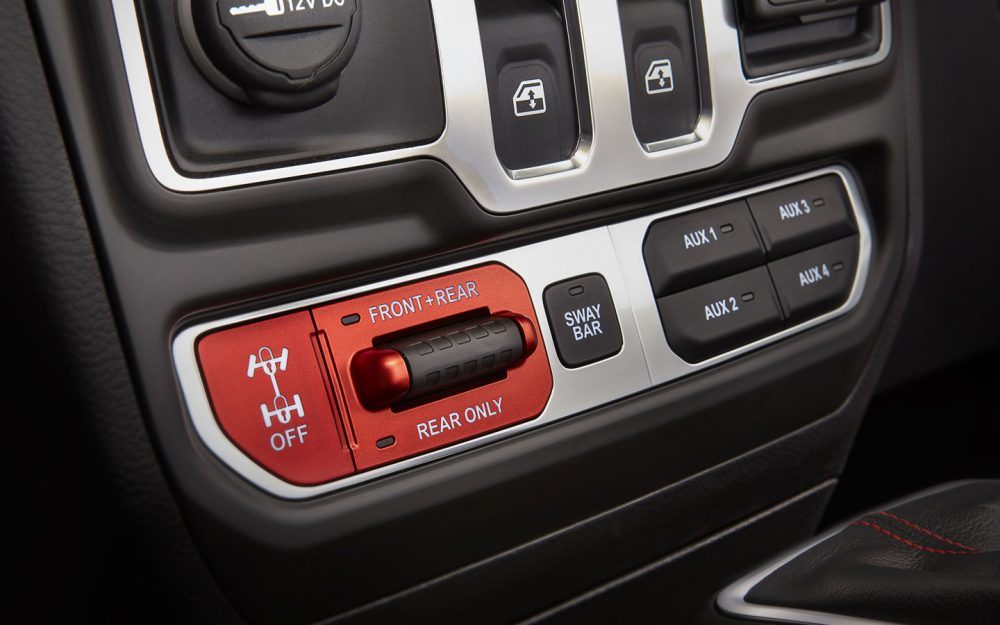 Safety – 2018 Jeep Wrangler dealer
Our Lexington Jeep dealership always acknowledges that sheer necessity of safety features on an off-road vehicle like this. You're going to be up against some tough terrains. Thankfully the new Wrangler keeps you safe with features like Hill Descent Control, advanced front and side-impact airbag systems, Radar based systems to sense other vehicles on the road (Blind Spot Monitoring systems and Rear Cross path detection. Design add-ons like the sport bar are constructed of high-strength steel for extra protection in the event of adverse events and conditions. The Parkview Rear Backup Camera gives you an accurate view of the conditions outside of your Wrangler so that you're in control at all times and able to adjust quickly while you're out there adventuring. It's a complete safety and security system that leaves nothing out.
Request Wrangler Information, Quotes or Specials
Like what you hear? Then it's time to start shopping for the right Wrangler trim for you! You can save lots of money at our dealership by taking advantage of our specials. We have great everyday prices, but you can also take advantage of our seasonal specials. Just find the trim of Wrangler that you want and request a free quote today to get started!
Find out Why You Should Buy a 2018 Jeep Wrangler
If you need any more reason to buy this excellent vehicle, just write or call us today. There's a lot more to learn about the new Wrangler! Just call, write, or stop by when you're ready to get serious about buying.