Last Call: The 2023 Dodge Charger King Daytona
Hurry and Get Your Dodge Charger King Daytona While It Lasts!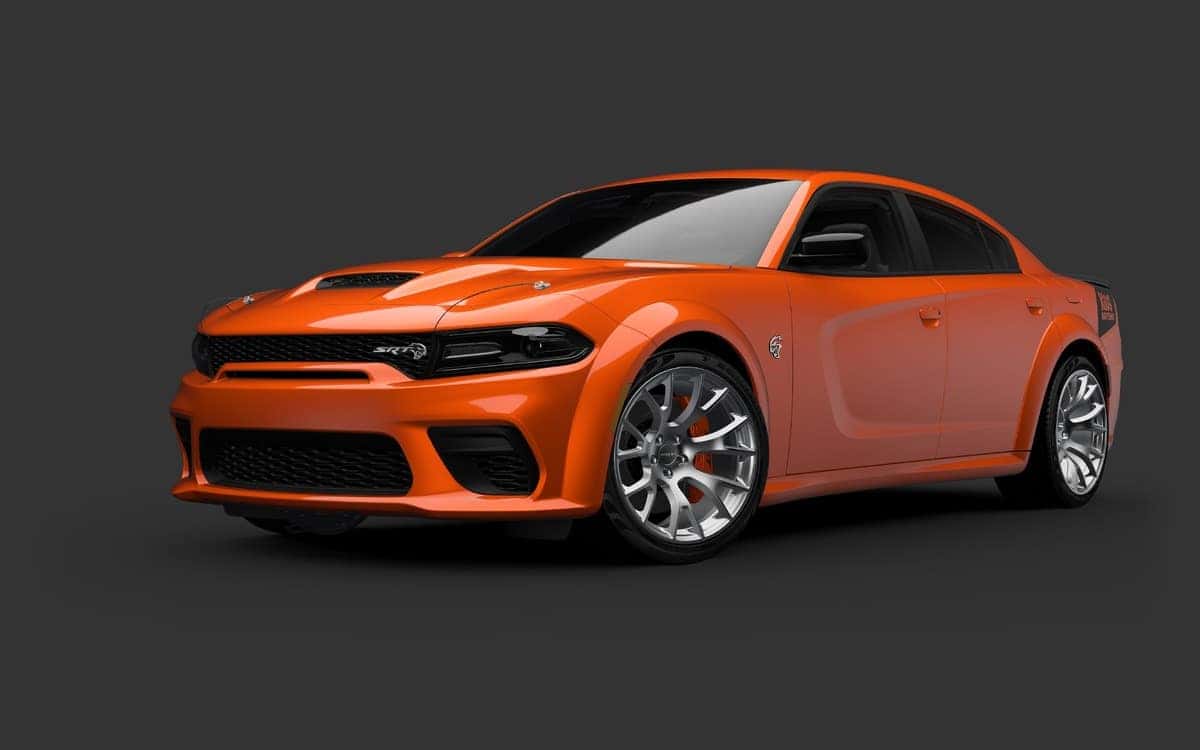 The limited edition 2023 Dodge Charger King Daytona is set to close production, with the "Last Call" to be a limited release of 300 copies allocated to specific dealers. The iconic muscle car surpasses the SRT Hellcat Redeye, with 807 HP running its 6.2-liter V-8 engine.
The Dodge Charger King Daytona features impressive performance. If you're looking for a new, high-performance Dodge Charger in 2023, you can shop M&L Chrysler Dodge Jeep RAM for a great deal. 
A Tribute to Concept
The "Last Call" special edition of the Dodge Charger King Daytona is likely to cause a bittersweet feeling among its fans. Inspired by drag racing legend, William "Big Willie" Robinson and his 1969 Dodge Charger nicknamed "King Daytona", this model pays homage to Robinson's impact on the racing scene and his mission to keep racers on the track and off the streets.
The Dodge Charger King Daytona is the fifth of seven "Last Call" edition models. Others include the Dodge Challenger Shakedown, the Dodge Challenger Black Ghost, Dodge Charger Super Bee, and Dodge Charger Scat Pack Swinger editions.
As electrification is nearly ending the production of Dodge muscle cars, the company wants to please enthusiasts with "Last Call" edition models. The Dodge Charger King Daytona is the perfect tribute to drag race legend Big Willie and an impressive machine you will love driving around the track.
Unique Charger King Daytona Features
If you love muscle cars, you will instantly love King Daytona's massive hood and sneaky curves and edges that make the car look sporty. Look at the features that make this luxurious "Last Call" edition a must-have in your garage.
Exterior Features
The Charger King Daytona features a bright shade of Go Mango and is strikingly beautiful. It's also hard to miss the matte-black graphics on the car's roof, hood, and rear spoiler. The back features the words "King Daytona."
Other exterior details on the 2023 special edition include shiny satin chrome multi-spoke 20-inch rims and an SRT logo in Satin Chrome. Two bright Mopar hood pins and color-matching six-piston Brembo brake calipers complete the muscle car's look.
Interior Features
The King Daytona offers a classic appeal and chic, modern aesthetics. The cabin features black nappa leather seats with microsuede accents, orange stitching throughout, and "Daytona" and "King Daytona" logos on the front seats and dash. The car also boasts a power sunroof, an 8.4-inch touchscreen infotainment system with navigation, and a 19-speaker Harman Kardon sound system.
Performance
The "Last Call" King Daytona is set for a smashing success, thanks to its dramatic flair and enhanced classic retro style. It's the most ferocious Charger ever and a true performance juggernaut.
Under the hood, the King Daytona, just like the SRT Hellcat Redeye, has a 6.2L V8 engine but with an extra ten horses totaling an outstanding 807 horsepower. This muscle car can accelerate to 60 mph in just 3.5 seconds and reach a top speed of 203 mph. With best-in-class torque, excellent braking and grip, and an adaptive damping suspension system, the King Daytona promises thrilling performance on and off the track.
Production and Pricing
Dodge plans to produce only 300 units of the King Daytona in the fashionable Go Mango Orange color. While pricing has not been officially released, it is expected to exceed the current price of the Hellcat Redeye ($90,000). Orders will open this fall and are expected to sell out quickly, so be sure to reserve your limited edition King Daytona as soon as possible.
Shop the "Last Call" Limited Edition at Lexington M&L
This limited edition Dodge will be available on a first-come, first-served opportunity to buy, just like the past "Last Call" Dodges. If you're into Dodge muscle cars, get your hands on the Dodge Charger King Daytona before they sell out in 2023.
Reach out to M&L Chrysler Dodge Jeep RAM for information on the Dodge Charger King Daytona and a unique car-buying experience.