Debunking the Top 5 Electric Vehicle Charging Myths
5 EV Charging Myths: Debunked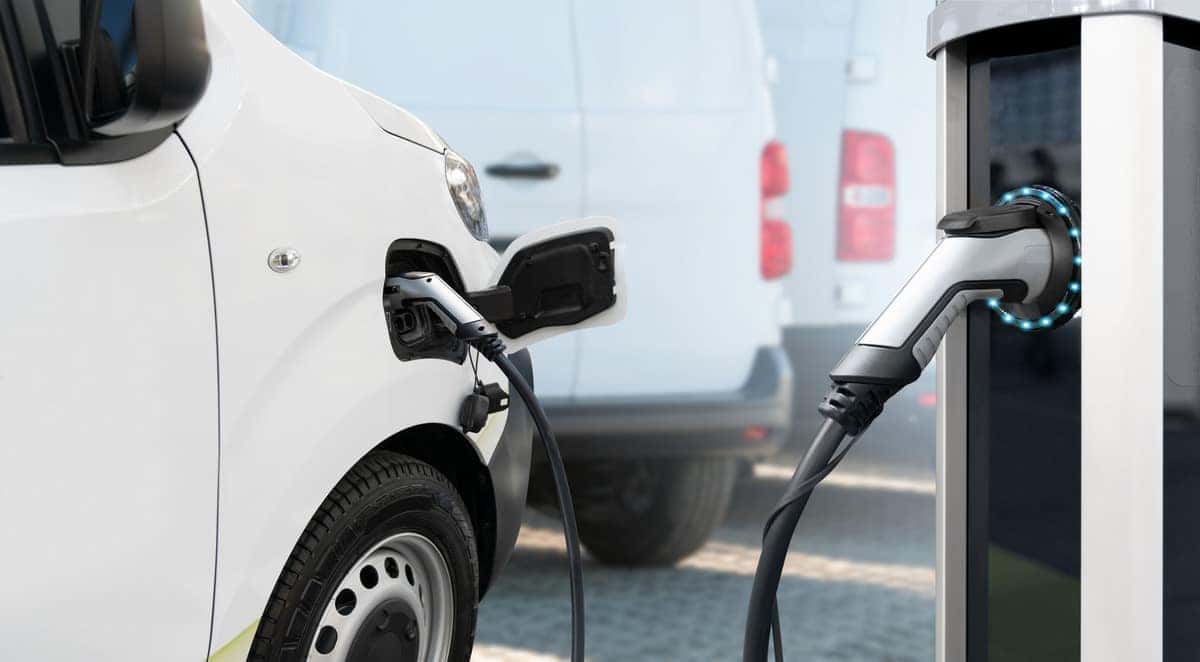 Despite the growing popularity of electric vehicles, there are still several misconceptions about charging that may deter potential buyers. The obvious striking difference between electric vehicles (EVs) and internal combustion engine (ICE) vehicles is that EVs require electricity to run, and gas-powered cars use gasoline. While the popularity of EVs is growing rapidly due to their potential benefits in terms of health and climate, there are several outdated myths surrounding charging an electric vehicle.
Continue reading to learn more as we debunk the top electric vehicle charging myths.
Myth 1: Charging EVs Takes Hours
One of the top misconceptions about electric cars is that they take too long to recharge. This myth probably stems from the fact that a standard 110-volt household outlet or a level one connector can take up to 48 hours to recharge a fully depleted battery. That said, you might not exhaust your entire vehicle's range in one day.
Many modern EV models have a range of over 200 miles on a single charge, so you will most likely recharge it once a week. According to the U.S. Department of Transportation, an average driver travels 29 miles daily, so you might only need to replenish around 20% of the battery capacity every time you use your EV. In addition, recharging with a level two home charger will significantly take less time, approximately 10 hours or less.
Myth 2: EVs Are Expensive to Charge
Not true! Regardless of the model, electric cars are often cheaper than gasoline-powered cars due to their better energy efficiency. However, when gasoline is cheap, electricity is expensive, or when your EV is inefficient, the cost can be slightly high.
Sometimes, you can charge your EV for free at a public charging station. But you often must pay using a credit card or mobile operator app. It is worth noting that the cost of charging your EV varies from one region to the other.
Myth 3: There Are Not Enough Public Charge Points
Though not as many as the current fuel station, enough public charge points are distributed nationwide. According to the U.S. Department of Energy, there are almost 50,000 public EV charging stations in the country. EVgo is one of the companies providing an extensive network of public chargers nationwide, making it possible to access fast charging within 10 miles of your home.
ChargePoint has the largest EV charging points operating around 30,000 Level Two and DC fast-charging stations. Tesla has 8,000 fast-charging stations for its models, and Electrify America has over 750. Notably, 80 to 90 percent of electric vehicle charging is done conveniently at your destination, not when you are on the move. 
Learn More: A Guide to the Best EV Charging Stations in North Carolina
Myth 4: Electric Grid Cannot Support Increased Electric Vehicle
It is estimated that EVs would add around 10% to overall electricity demand. Many electricity authorities worldwide believe they are ready to absorb EV charging as demand increases and are planning ahead of time for additions and any necessary changes to the systems. According to a new study by the Pacific Northwest National Laboratory (PNNL) on the Western U.S. power grid, there will be sufficient power to accommodate 24 million EVs by 2028.
While EVs can draw much power from the grid, especially the Fuel Cell EVs (FCEVs) that use three to five times as much electricity, new-generation EVs can provide power in an emergency.
Myth 5: EVs Aren't Good for the Environment
Among the electric vehicle myths is the misconception that they are unfit for the environment due to the pollution caused by power-generating plants. While there are emissions from electricity-generating plants, EVs create less waste than gasoline-powered automobiles. According to the EPA, electric vehicles contribute to lower levels of greenhouse gases.
Typically, EVs have no exhaust-pipe pollution meaning cleaner air, especially in a congested city. Driving an EV will save you thousands of dollars across the car's lifespan while lowering the toxic tailpipe emissions that negatively impact the environment. 
If You're In the Market for a New Vehicle, Visit Lexington M&L
If you're in the market for a new car, look no further than Lexington M&L. With a wide selection of vehicles from popular brands, you're sure to find the perfect car to fit your lifestyle and budget. The experienced and knowledgeable sales team at Lexington M&L will work with you to find the vehicle that best meets your needs. Plus, with financing options available, you can drive away in your dream car without breaking the bank. Don't settle for anything less than the best — contact us today and experience the ultimate car-buying experience.