The Ultimate Summer Car Maintenance Checklist
Summer Car Maintenance Checklist: 8 Tips to Beat the Heat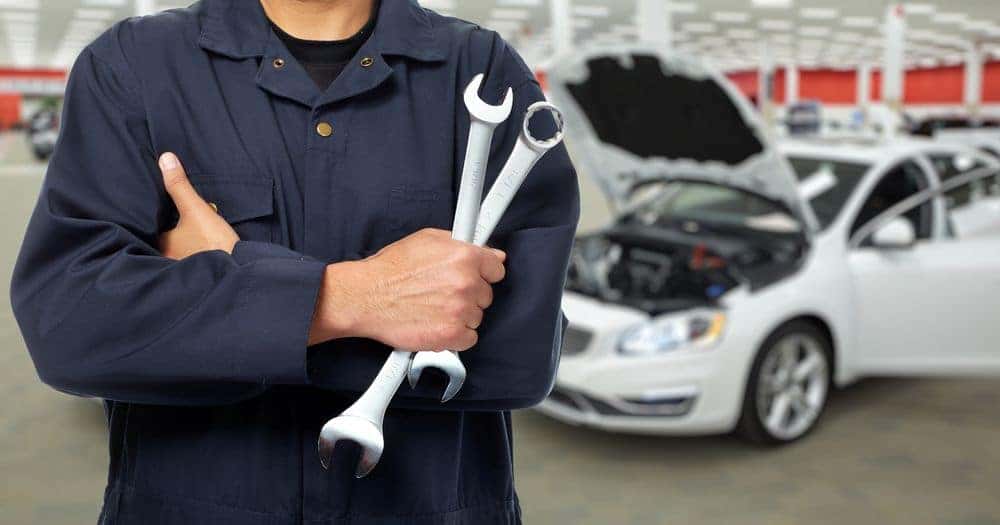 The warm summer months are the perfect time to get your car into tip-top shape. Although vehicle maintenance can be overwhelming, and most of us tend to put it off, it's an essential part of being a responsible car owner. In order to prepare your vehicle for the summer heat, and avoid a costly repair bill down the road, discover our eight expert tips and add them to your summer car maintenance checklist. 
Why is Summer Maintenance Important? 
Car maintenance is important during every season, however, during the scorching summer months, keeping your car cool is just as important as keeping yourself cool. If not properly maintained, the summer heat can cause your vehicle's engine to overheat, or even worse, cause your car's air conditioning unit to break. 
Keeping up with your vehicle's regular maintenance throughout the summer will help prevent costly repairs to the cooling system, transmission system, drivetrain, and other important components that make your vehicle run smoothly. Preventative car care can also reduce wear and tear to your car's engine, which in turn will extend the life of your vehicle. 
Related: How to Stay Up-To-Date on Your Car Maintenance This Winter
8 Things to Check Off Your Summer Car Maintenance Checklist 
1. Change the Oil and Filter
Oil changes are one of the most important things you can do for your car. Wear on your engine increases as the oil level decreases, especially during the summer months when the temperature begins to rise. Keeping up with routine oil changes every three to six months, or 5,000 miles, will help extend the overall life expectancy of your vehicle
In addition to regularly changing your car's oil, it's recommended that you also replace your oil filter while completing your summer car maintenance checklist. Your vehicle's filter is there to remove contaminants from your car's engine oil, so an expired filter can really be detrimental to your vehicle's operations. 
2. Check the Coolant and Top Off Any Fluids 
Engine fluids have the tendency to thin or even completely evaporate as the temperature increases. This is why it's so important to check all of your engine fluids, especially the coolant, to ensure that your car can operate properly. Other than the coolant, fluids that you should be aware of include: 
Transmission fluid

Power steering fluid

Windshield wiper fluid

Brake fluid
3. Test the Battery
Just like any other device, your car battery needs to be tested to determine if it will perform properly. This is especially important during the summer months, as warm temperatures can take a toll on your battery's life. Make it a priority to test your battery, and if needed, replace it entirely. 
4. Inspect the Tires
If you forgot to during spring, be sure to replace your winter tires for all-season or summer tires. Driving on your winter tires during the summer months is not recommended, as it will not be effective and could be potentially dangerous. 
While you're at it, be sure to check your tire pressure and tread, to make sure they are all properly inflated to the recommended psi and intact. Additionally, to further extend the life of your tires, it's a good idea to rotate them at this time. 
5. Inspect the Brake System
You rely on your brakes every time you drive, so it's important to make sure that they're in good working condition. While driving in rugged winter conditions, you may have worn down your brake pads or caused other damage to your brake system. So, before your next big summer road trip be sure to have your brakes checked out to ensure a safe ride. 
6. Replace the Wiper Blades
Your wiper blades should be changed about every six to 12 months. However, during the summer months changing temperatures can really do a number on your wipers, so you may need to replace them more frequently.
7. Check all Belts and Hoses
It's important to check your vehicle's belts and hoses for any evidence of damage, as belt or shoe failure can cause an overheated engine, or loss of power steering. To avoid these damages, check your belts regularly for cracks or fraying, and ensure that all your hoses are clear of cracks, swelling, or leaks. 
8. Replace the Air Filters 
Your vehicle's air filters play an important role, especially in the summertime. Your air filters are responsible for keeping outside pollutants out of your vents, especially when it comes to pollen and additional particles in the air.  
Using an old air filter can cause problems with your air conditioning system — and that is the last thing you want to happen during the blistering heat of summer months. Your air filters should be replaced every 15,000 to 30,000 miles, or roughly once a year. 
Schedule Your Car's Summer Maintenance at Lexington M&L
Following this carefully curated summer car maintenance checklist will ensure that your vehicle is prepared for all of the summer adventures to come. However, you want to make sure that your car is well taken care of year 'round, and not just during the summer months. The best thing that you can do to keep your car in great condition is to find a trusted, and experienced technician. 
Thankfully, our service team here at Lexington M&L is top notch. Use the button below to visit our website to schedule your car's routine maintenance with our expert technicians!