Chrysler Dodge Jeep RAM New Model Research
Chrysler Dodge Jeep RAM New Model Research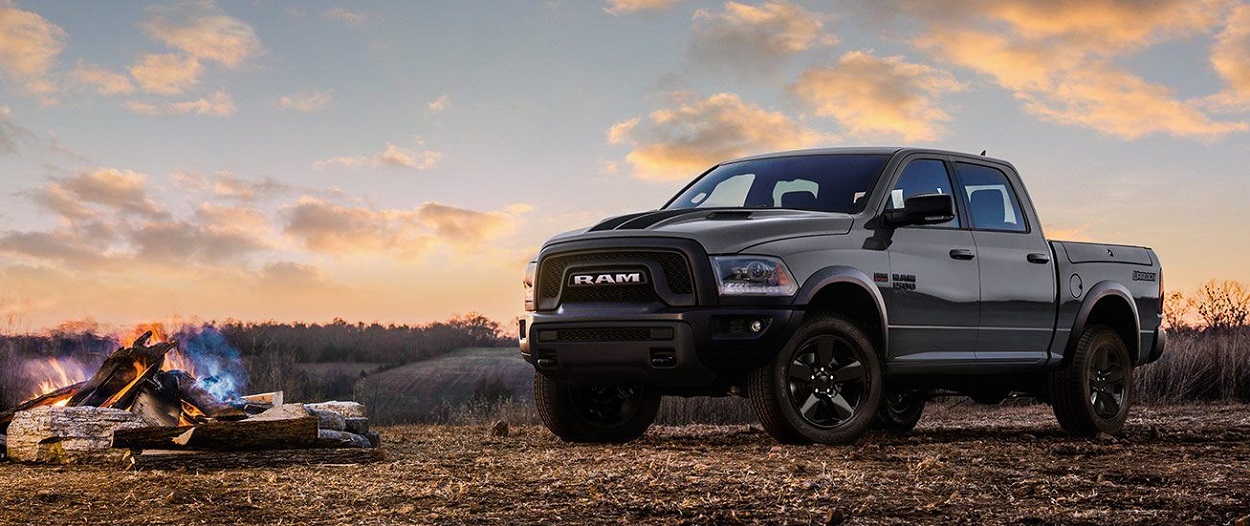 Chrysler Dodge Jeep RAM New Model Research in Lexington NC
Are you excited to learn more about what the latest models from Chrysler, Dodge, RAM and Jeep offer? From year to year, the automakers progressively improve current models in the areas of features, style, performance and more, so you need to know what they can deliver before you make your next vehicle selection. Drivers in Lexington North Carolina and across surrounding areas may hear rumors about all-new models as well. At M&L Chrysler Jeep Dodge RAM, we maintain an incredible inventory of current models, and we also introduce the latest models as soon as they are available. Regardless of whether you want to know about improvements to existing models or about the most exciting new additions to the line, we are your trusted source for new model research.
Learn About Our Future Models
Should you take home one of our beautiful new models today, or should you wait for one of our future models to be available for purchase? The best way to answer these questions for yourself is to complete extensive model research with the help of our respected and well-informed sales associates at M&L Chrysler Jeep Dodge RAM. Future models may be teased for several years before they are ready for release, so there may be a few models that you are eager to check out in person. You may hear many rumors about future models that are rooted in speculations and assumptions. When you are trying to determine if you should wait for the latest models or if you should take home one of our exciting new options available today, you cannot rely on rumors and assumptions. Our helpful new car sales associates in Lexington North Carolina are ready to eliminate the stress and confusion associated with new model research, and we work toward this goal by delivering straight facts upon request. We are happy to remain in touch with you and to provide you with updates until our future models are released and are available for a test drive.
Your Chrysler Dodge Jeep RAM Source for New Model Information
Across some years, a few of our models may change minimally. This means that the models continue to carry bold appeal. Other models may introduce stunning design changes throughout the interior and exterior, and they may come with a new powertrain option, trim changes, special features and more. You may need new model information to determine if you want to take home the latest model or last year's model. Perhaps you need to know if the updates have altered how well the vehicle meets your needs. As is the case with details about all-new future models, some of the information that you may find about them through third-party sources could be unreliable and false. You cannot afford to base your upcoming vehicle selection and purchase on unfounded rumors. We are the reliable dealership in Lexington North Carolina that stands up to support you in all aspects of your vehicle purchase. This begins by delivering thorough, detailed data about our latest models and trims.
Your Reliable Source for Chrysler Dodge Jeep RAM Models vs Other Industry Models
If you assume that models from various automakers that fall in the same classification are comparable, you are in good company. However, everything from the interior and exterior designs to the features included across comparable trims, the performance abilities and more vary. We want to make your new model research as easy as possible, and we also want you to have accurate facts to compare. When you rely on us for assistance with your comparison, you are assured complete and unbiased facts that are essential to your model comparison process.
Comprehensive Details About Chrysler Dodge Jeep RAM Model Test Drives
Reading about our latest models is a great way to learn about improvements and updates, and the best way to experience their capabilities is to take them out for a test drive. We are excited about all of the new features that have been incorporated into this year's models and trims. These features combine with style and performance updates in some models to elevate your experience on the road. When you contact us today for more details about our new and future models, you can inquire about test drive availability.
M&L Chrysler Jeep Dodge RAM proudly serves drivers in the Lexington area, and we remain committed to providing personalized service as you pick out your next vehicle. If you are ready to inquire about our vehicles' latest improvements, connect with us today.